Basseterre Co-Cathedral of Immaculate Conception is one of the oldest cathedrals which are found not just in the capital city of the Federation of Saint Kitts and Nevis, Basseterre, but also the island nation.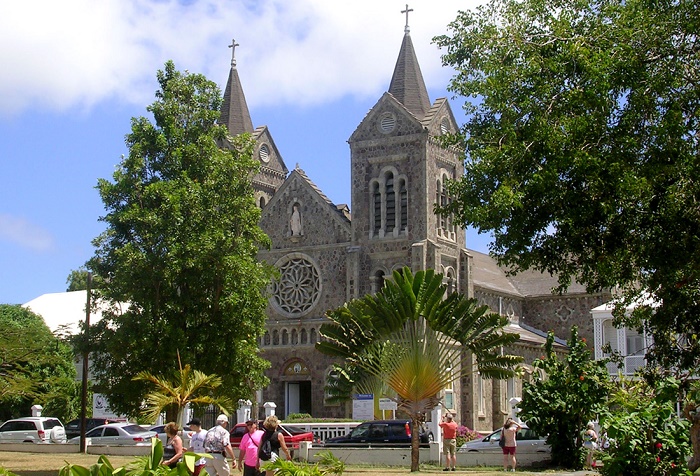 Being as a beacon on the Caribbean island of Saint Kitts, it is steeped in the history and traditions of Portuguese and Irish immigrants, welcoming visitors and resident parishes all the time. This ornate church was constructed out of grey stone and it is located on the eastern side of the Independence Square.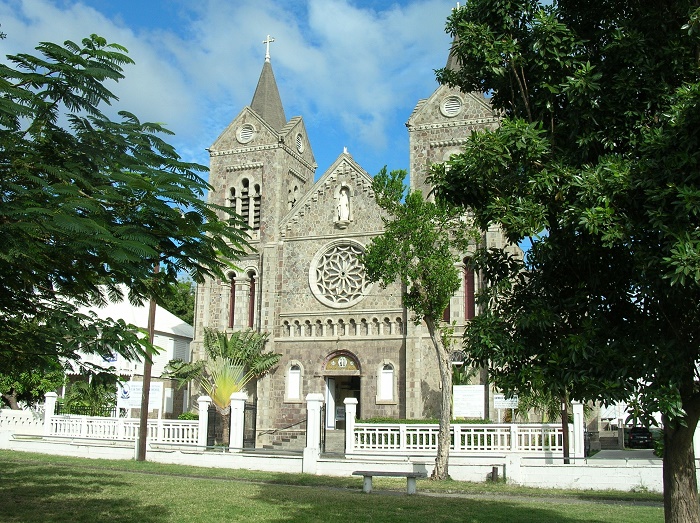 In the early years of the French occupation of St. Kitts, the Jesuits had build a Roman Catholic Church and dedicated it to Our Lady. Notre Dame was burned in 1706 during the Anglo-French war and rebuilt later as St. Georges Anglican Church.   The catholic congregation in St. Kitts diminished drastically in the years following the Treaty of Utrecht.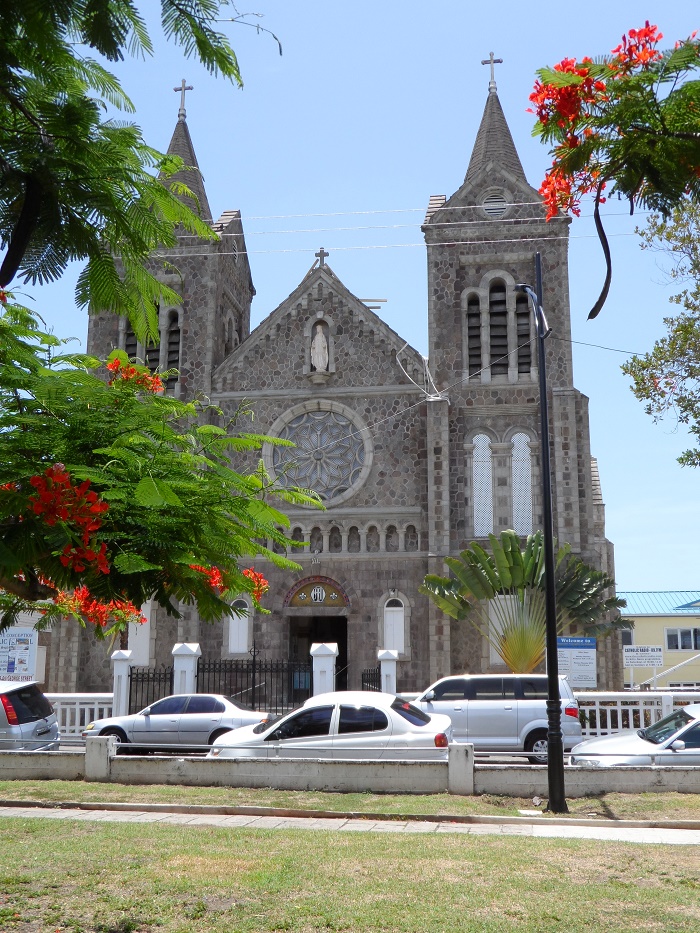 As it was forbidden in 1713 by the English to worship the Catholic religion, some wealthy Catholics have erected cupolas on their homes, as a sign for other Catholics to come and worship. Later in 19th century, an act was passed to remove some of this kind of discrimination against the minority which was still living on the island.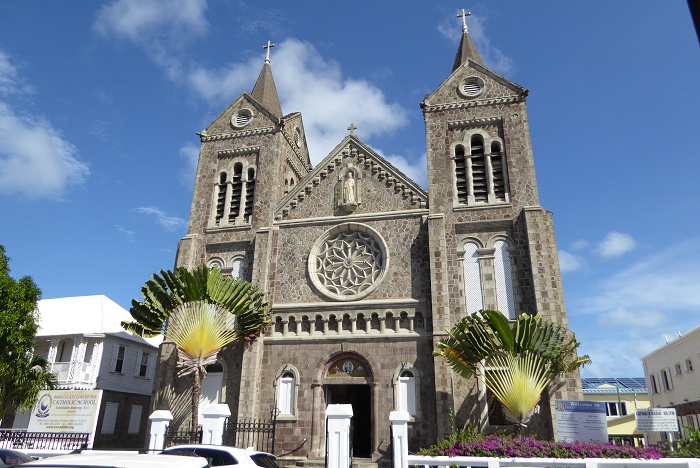 However, the continuous influx of Portuguese migrants mainly from the Madeira Island since 1835, the Catholic population increased. That is why a church was built in 1856, named Church of the Immaculate Conception.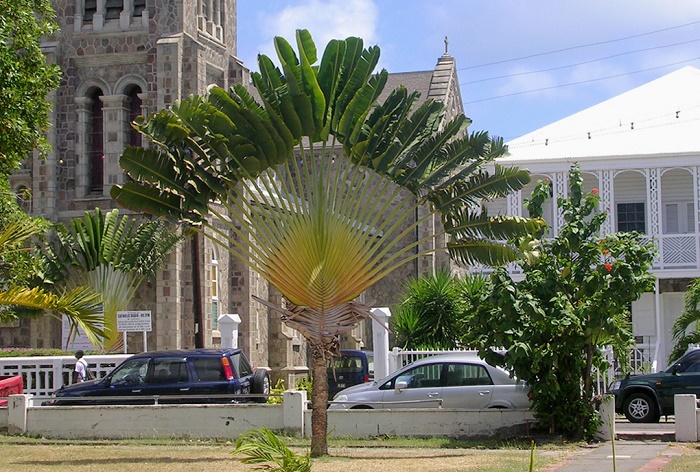 This church was demolished in 1927 and replaced by a modern edifice, by the design of Father Claeys where the pavement tiles were carefully removed and used once again in the new structure, which was dedicated on 6 December 1928, and was elevated to the status of co-cathedral in 1981.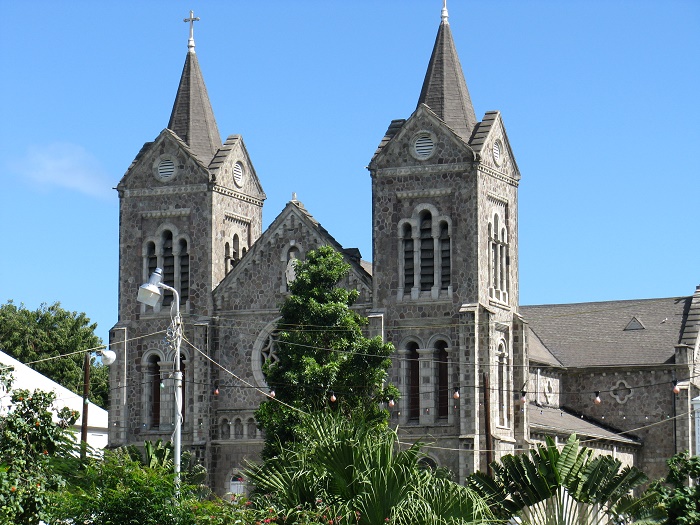 Being as one of the examples of old and impressive architecture, nowadays this co-cathedral is visited by many tourists who are coming from the cruise ships, circling around the Caribbean Sea.