Semuc Champey, officially known as Semuc Champey Natural Monument, is an amazing natural monument that is located near the town of Lanquin in the department of Alta Verapaz, in the heart of the Republic of Guatemala. As Semuc Champey is a stunning natural wonder that is a definite must-see for any nature lover or adventure seeker, this extraordinary geological formation in Central America is a series of cascading turquoise pools that are created by the Cahabón River flowing underground.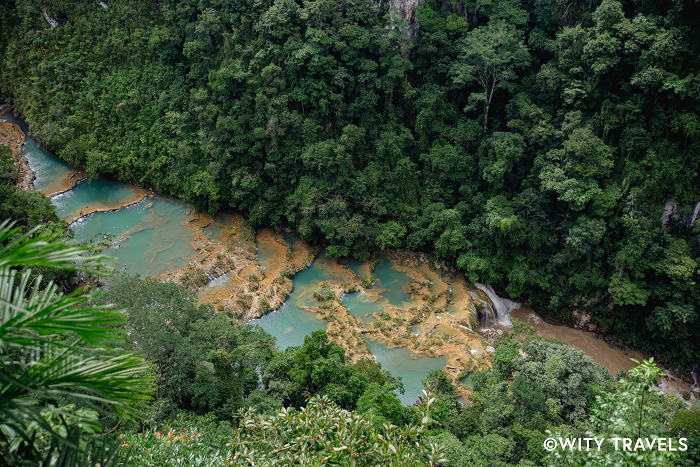 The creation of Semuc Champey is a remarkable feat of nature that has captured the attention of travelers and scientists alike. While the river flows underground, it is forming a natural bridge over the limestone bedrock, creating pools of varying sizes and depths that are perfect for swimming, relaxing, and enjoying the beauty of the surrounding landscape. The area is surrounded by lush greenery that is complementing this amazing place, adding to the breathtaking scenery, and creating a very unique experience that cannot be seen anywhere else.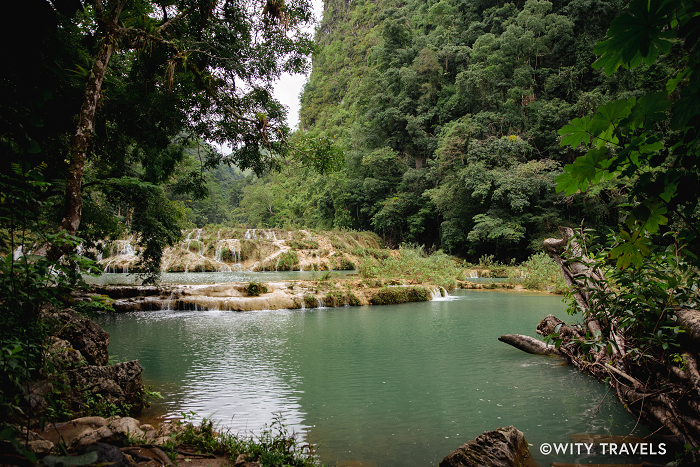 Still, Semuc Champey is not only beautiful but also an important ecological site, as it serves as a home to a variety of species of flora and fauna, including some that are rare and endangered. That is why the preservation of this unique ecosystem is essential for the protection of these species and the environment as a whole so that future generations would be able to enjoy this magnificent and quite heavenly place.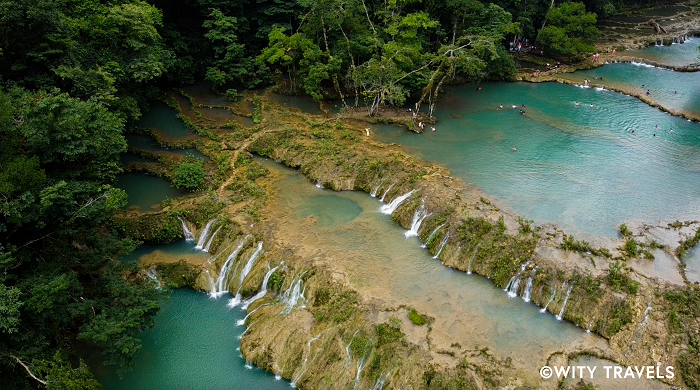 Visiting Semuc Champey is always a treat since the site offers a plethora of different activities and attractions that cater to all interests, but those that are adventure-seeking can go cave exploring, river tubing, and even cliff jumping, while the nature enthusiasts can take a relaxing swim in the crystal-clear pools, hike through the surrounding forests, and enjoy the stunning scenery.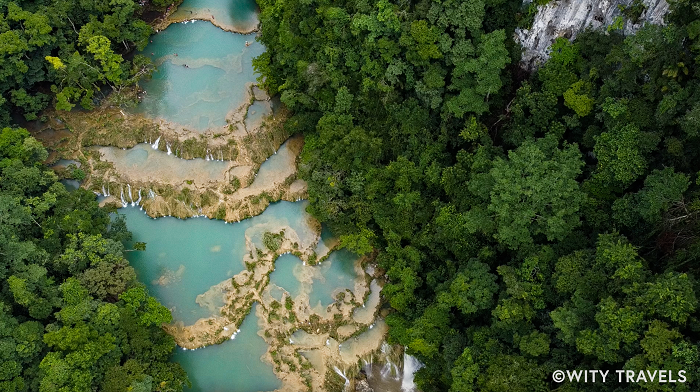 Alternatively, for those who are interested in learning about the Mayan culture, Semuc Champey is the perfect place to start, as the nearby archaeological sites, such as K'anba and Ch'ool Q'ij, offer visitors the opportunity to explore the ruins of ancient Mayan civilizations and learn about their fascinating history.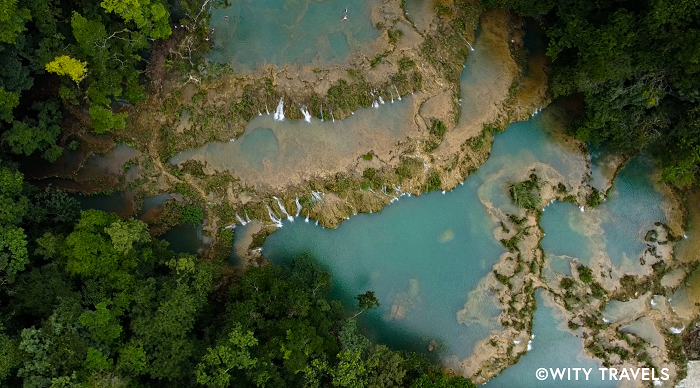 Nevertheless, Semuc Champey Natural Monument is not just about adventure and cultural exploration, it is also a great place to relax and unwind in nature, where many visitors come to the site simply to enjoy a peaceful day in the lush surroundings, take a dip in the refreshing waters, or lounge in the shade of the towering trees.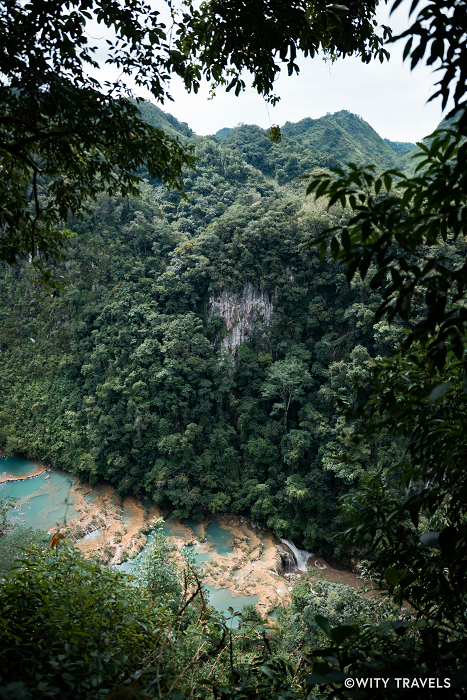 In conclusion, Semuc Champey Natural Monument in Guatemala is a destination that offers something for everyone, and its unique geological formation, breathtaking scenery, rich history, and diverse flora and fauna make it an important site for ecological and cultural preservation. Whether a person is looking for adventure, relaxation, or a combination of both, Semuc Champey is a destination that should not be missed.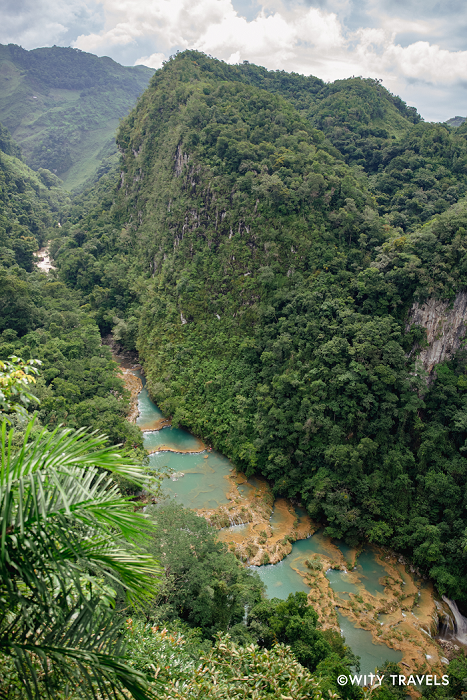 Photos are copyrighted and provided for this post by Will and Katy from the WITY Travels.