The San Andrés Xecul Church, sometimes referred to as Iglesia del Calvario, is a prominent and quite interesting landmark in the San Andrés Xecul Municipality, which is part of the Totonicapán Department, within the western part of the Republic of Guatemala.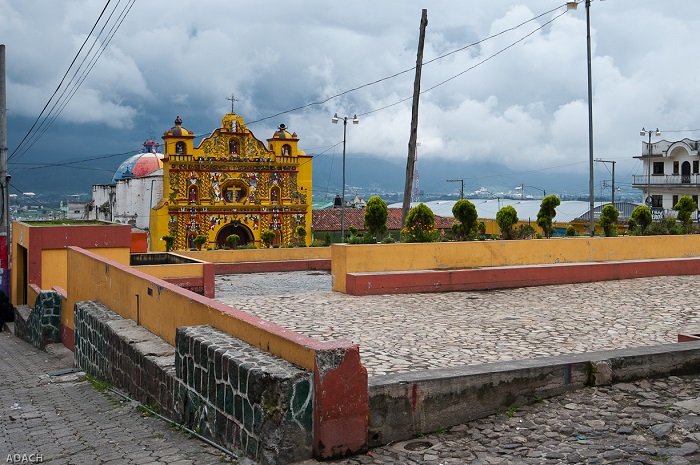 Not knowing the exact date of its construction, this alluring landmark from the city is considered to be a lasting legacy of colonialism in Guatemala, as well as an excellent example of syncretism in Latin American Christianity.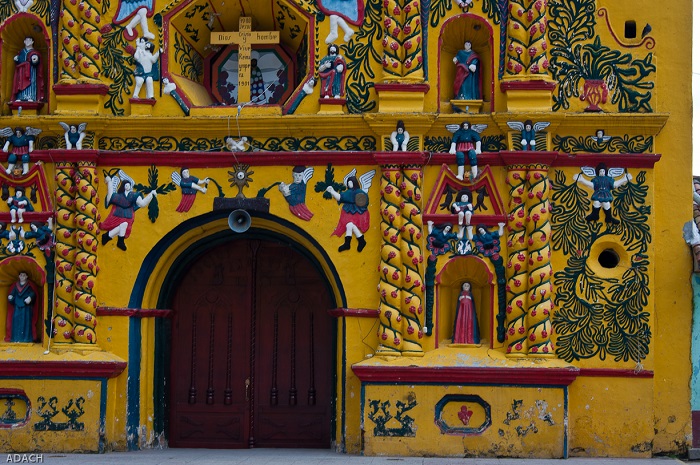 Clearly different than its similar architectural churches around Europe, San Andrés Xecul Church differs with its unusual dome that is painted in very colorful stripe, nonetheless, the most intriguing feature is the bright yellow façade that can be found to the western part of the structure. Even though the architectural style is baroque, there are some 200 painted sculptures of human figures, angels, monkeys, fruit, corn, plants, jaguars, quetzal birds dance in technicolor chaos, that are strongly influenced and connected to the pre-Colombian era when the Mayans were closely interacting with the nature.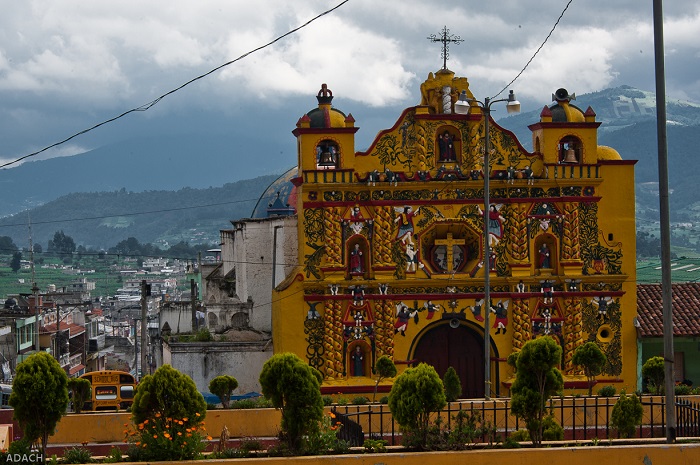 Still, the overall design is in some way representing the huipil, which is the most common traditional garment worn by indigenous women from central Mexico to Central America. Within the church, there are dozens of candles, gory images of Christ, as well as chandeliers made from glass stones, coins and rosary beads which are taking every visitor's breath away.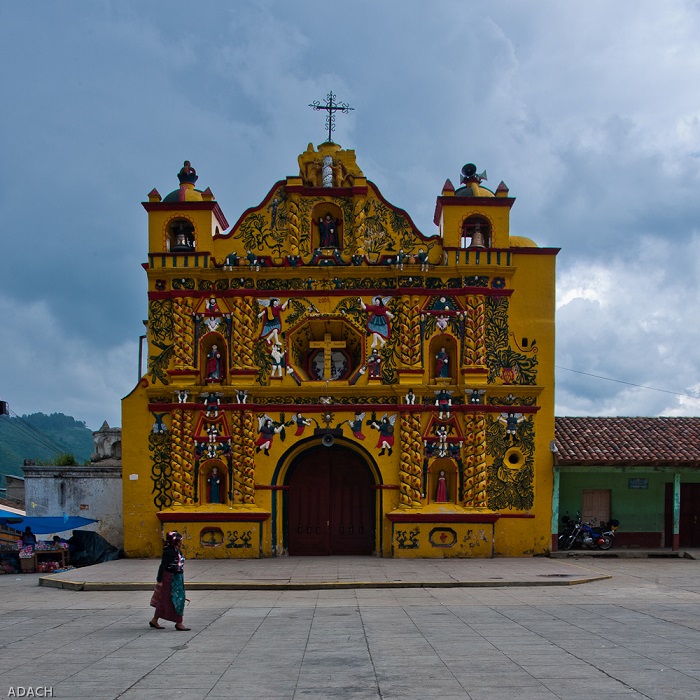 All in all, even though the city of San Andrés Xecul is not so popular among Guatemala's visitors, most of them are actually coming by just to see this amazing masterpiece of religious architecture which has some interesting interpretations about its western façade.