Arco de Santa Catalina, also known as Santa Catalina Arch, is one of the most recognizable landmarks that can be seen in the city of Antigua Guatemala, which is located in the central highlands of the Republic of Guatemala. Despite the rich history and cultural attractions that can be seen throughout this historic city, Arco de Santa Catalina is certainly one of the most iconic ones, since it is featured everywhere when Antigua Guatemala is mentioned.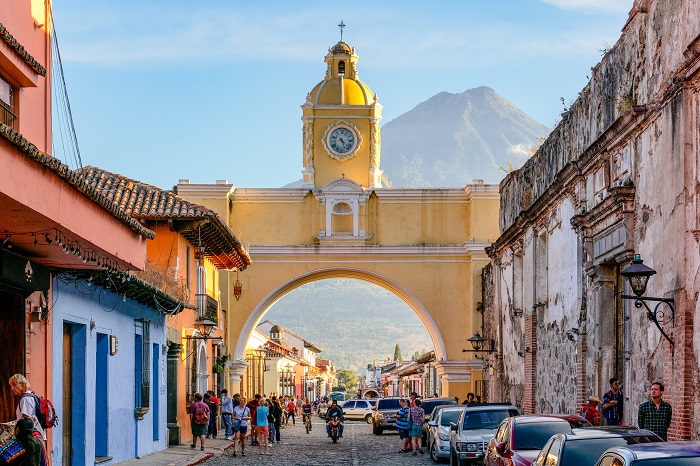 The construction of this colorful arch has a story behind which included the Convent of the Immaculate Conception of Mary. As a matter of fact, the nuns from the convent were authorized in 1609 to establish the Convent of Santa Catalina Mártir which would be the second one in the city, and according to some sources it would be also used as a school.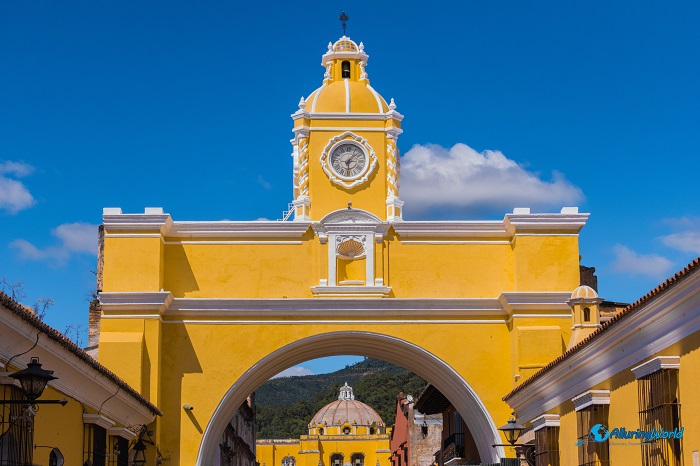 As the convent had a secluded character, and the nuns vowed to stay within the convent, but at the same time accepted new ones. Over time, this number grew, so they requested once again authorization from the authorities to occupy the space that was on the other side of the convent.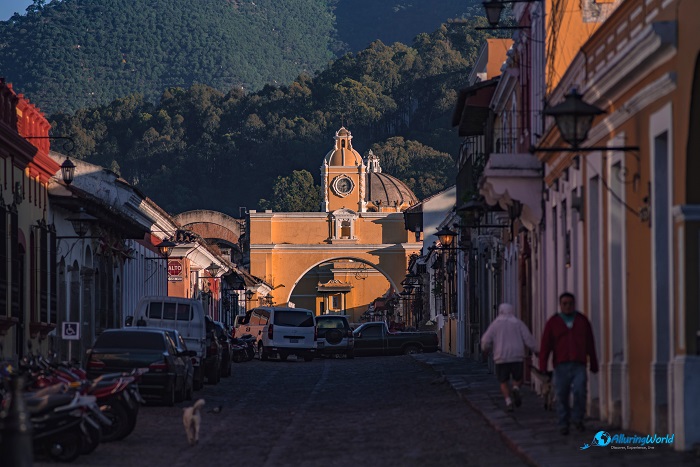 This was granted to them in 1693, however, as they vowed to confinement within the walls of the convent, they asked also for authorization to unite both places, and close the street that was in between them. After the denial, the authorities allowed them to build a bridge that would connect both places, and would grant the nuns free movement thus fulfilling the vow of seclusion.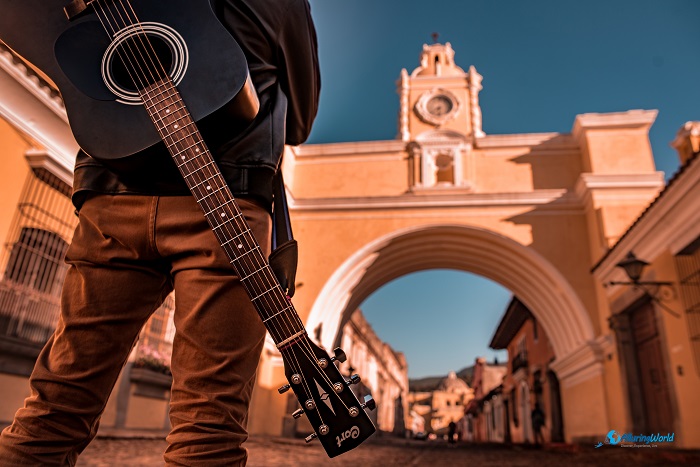 The bridge was officially built in 1694 and was known at that time as Calle del Arco, or better yet Street of the Arch. The bridge that was built at that time was a simple one, however, after the earthquake in 1773, it was reconstructed and an additional turret was added to it.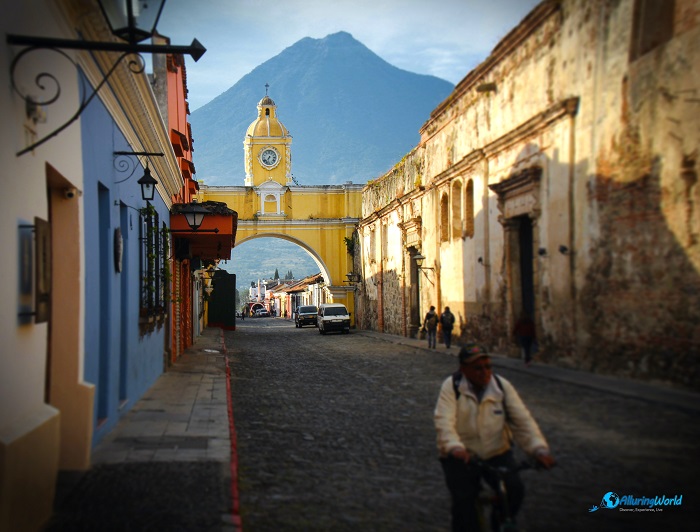 This turret was furthermore enriched in 1800s with Lamy and Lacroix Clock from France which needs to be wound every three days. Nowadays the convent is converted into a hotel, better known as the Hotel Convento Santa Catalina Martir, where visitors won't find nuns walking across the arch, but everyone will certainly discover the magnificent beauty that still lurks from the very bright and colorful Arco de Santa Catalina.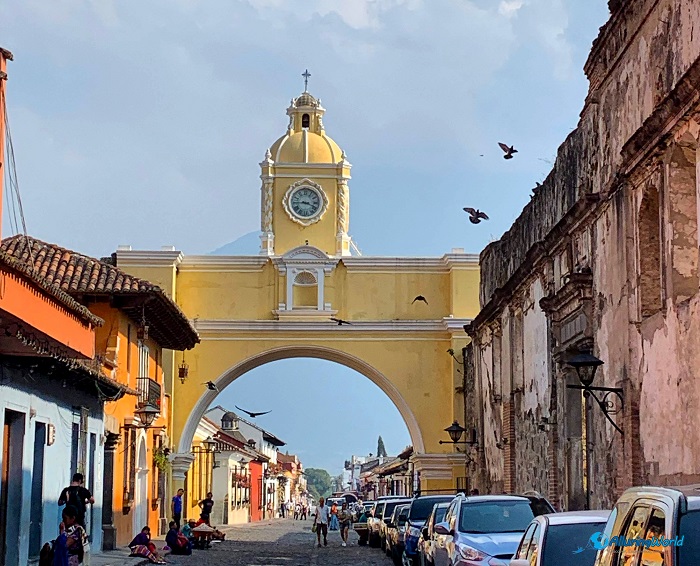 In short, representing the rich colonial history of the famed Antigua Guatemala, Arco de Santa Catalina will definitely captivate everyone who is traveling in this part of Guatemala, and with the back view of Volcán de Agua it will allow visitors to take enchanting photos which should be shared with the rest of the world.