Playa Sucia, also known as La Playuela, is a popular beach which is located in the Municipality of Cabo Rojo, within the southwestern part of the Commonwealth of Puerto Rico. As the beach is compact, remote, and with the amazing Caribbean white sand, it is somewhat protected as the tips of the peninsula where it is located create a cove that does not allow for big waves from the amazing Caribbean sea to hit.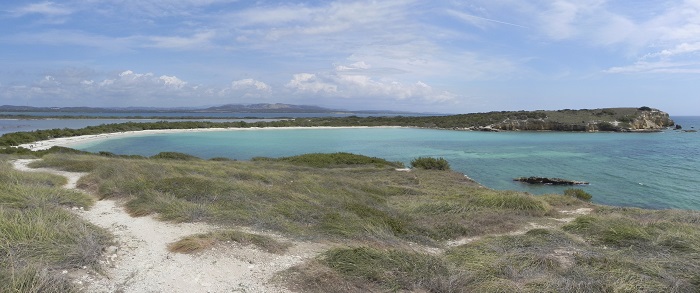 In the back of the beach, there is a wetland that is a protected nature reserve that does not allow for hotels and other structures to be built, so Playa Sucia is certainly a place where you can get to and forget about the outside world. There are plenty of breathtaking views, but it can get busy sometimes when the sun is high and the water feels perfect for a swim, so getting here early is recommended.

Being part of the Cabo Rojo National Wildlife Refuge, this crescent-shaped white sand strip is also perfect for snorkeling, as the crystal clear waters allow snorkelers to see the bottom of the Caribbean Sea and the fantastic underwater world that thrives here. Due to its location next to the famous Los Morillos Lighthouse, visitors are usually combining the beach with a visit to this historic lighthouse.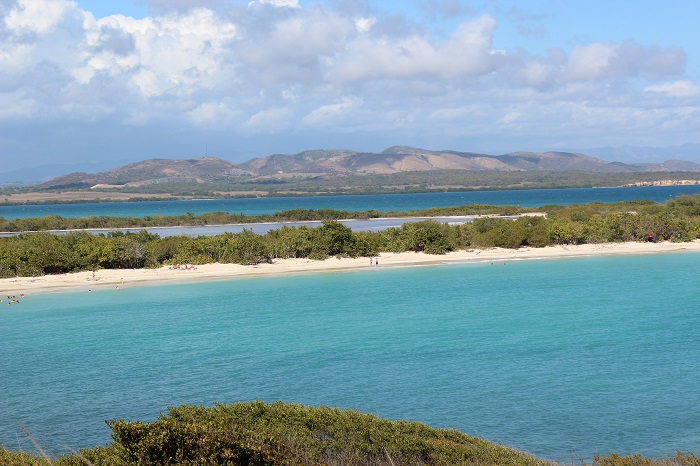 As there is confusion with the name, the two names differ due to the local language and official naming of the beach. Playa Sucia comes from the neighboring bay Bahia Sucia which translates to Dirty Bay, and this is where the Caribbean currents are bringing trash and debris from the sea and ocean.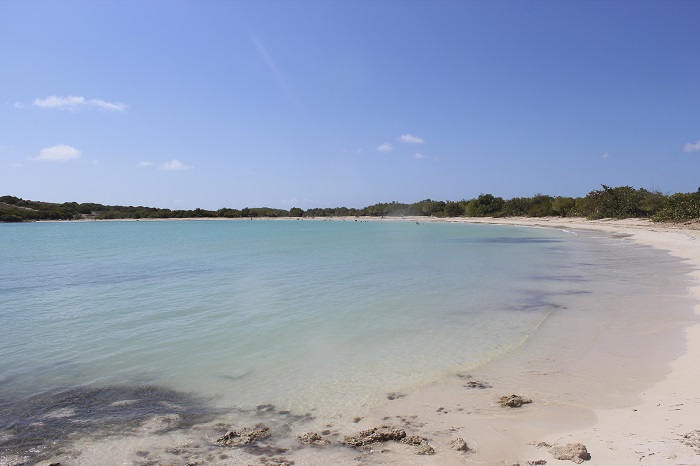 As the locals did not have maps and did not know the name, they referred to the beach as Playa Sucia simply because it was located next to Bahia Sucia, however, there is a big difference between the two, as Playa Sucia is probably one of the cleanest beaches on the island of Puerto Rico.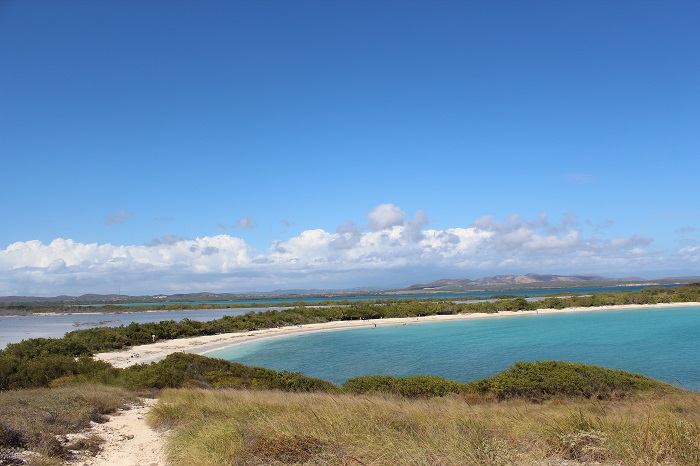 Despite what some may believe, the name should not deter anyone from visiting the stunning and unique Playa Sucia in Puerto Rico, as it deserves an entire day to soak up the sun and take in the mesmerizing views.