Nevis Peak is a volcano that is potentially active, located on the smaller island of the Caribbean Federation of Saint Kitts and Nevis, Nevis Island.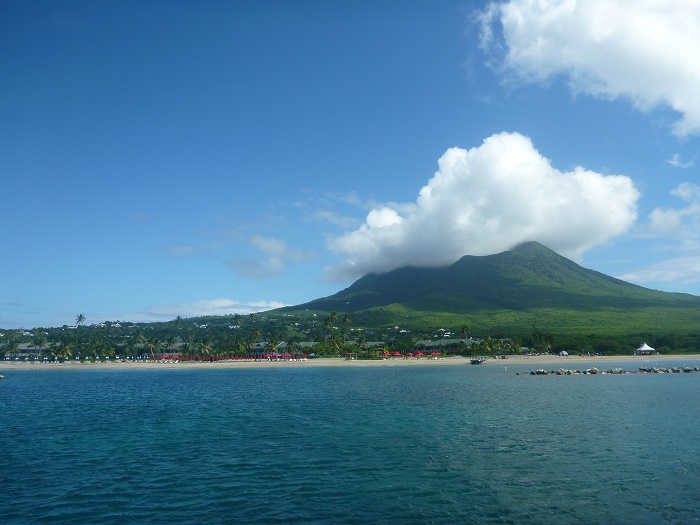 Being the highest point on the island with 985 meters (3,232 feet) above the sea, there have been no eruptions in recent history, although there were some in prehistory, some 100,000 years ago. There are nowadays also active fumaroles and hot springs on the coastal slopes of the island, however, they represent a low-level volcanic activity.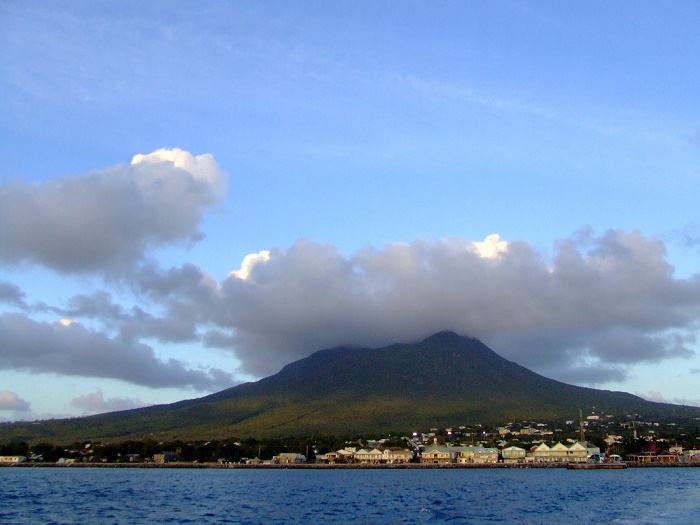 During the colonization of the island, the inner part was never really changed in any possible way, which resulted for the flora and fauna to stay intact. The slopes of the mountain are quite distinguishable, where the lower parts of the mountain have dry forest and humid forest, and going towards the top to Nevis Peak one can find a rain forest.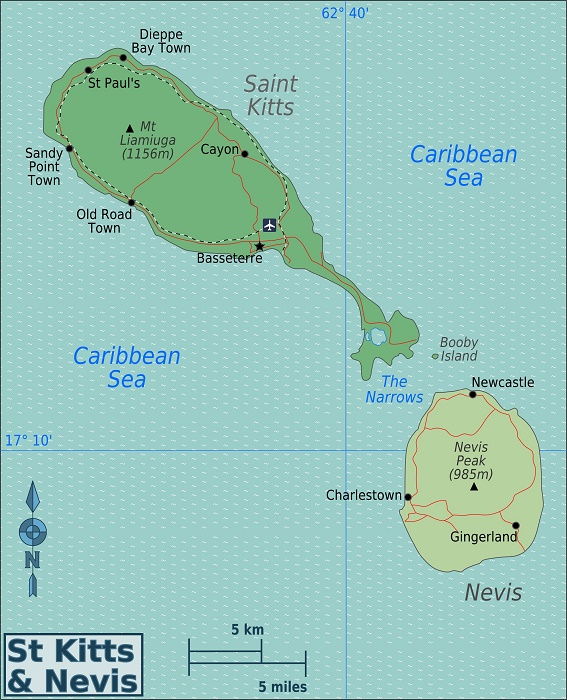 Most of the time the peak is covered with clouds, thus creating a cloud forest that is actually montane ecosystem. The mountain is rich in flora and fauna, where the red-necked pigeon, the bridled quail-dove and the introduced and now naturalized African vervet monkey being the most frequent.
Rich in five different kinds of tree fern, there is also a variety of small wild orchid species which are making the flora pretty interesting. What is more interesting are the people who would like to hike to the top of Nevis Peak, however, the hike is dangerous and as some would say pretty treacherous.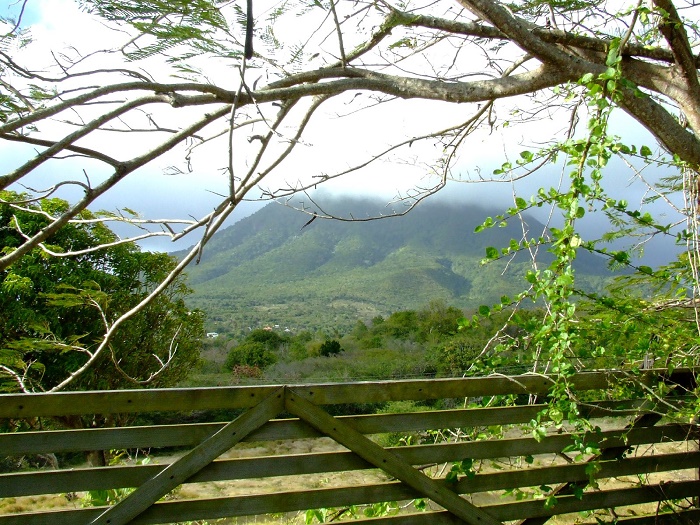 Even the locals are discouraging those who would like to hike alone, and always notify the hikers to go there with a guide, and their fit should be at the highest level since there are some challenging sections.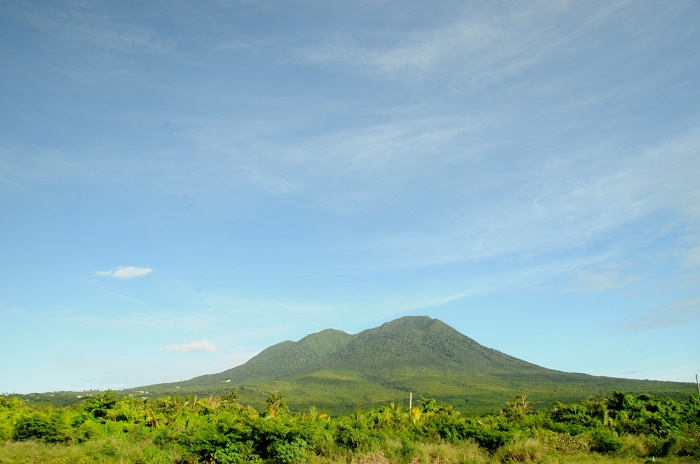 Nevertheless, once the top is reached and there are no clouds, the hikers can enjoy in the extraordinary vistas of the Nevis Island, the Caribbean Sea, as well as the rest of the impressive Leeward Islands.