Aiguille du Midi is a mountain peak which is part of the Mont Blanc massif of the French Alps, accompanied with some additional facilities for the visitors, located in the far east of France.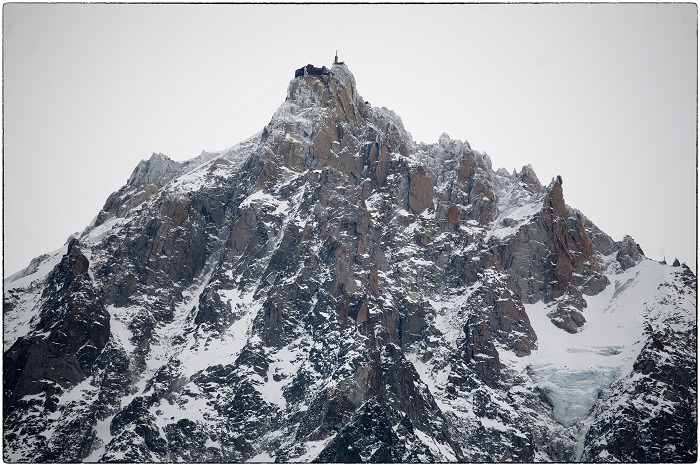 As it is very popular destination for people who do not have great experience in mountaineering, this peak is easily accessible by cable car and from the peak the people can be the closest possible to Mont Blanc without the need of putting some effort.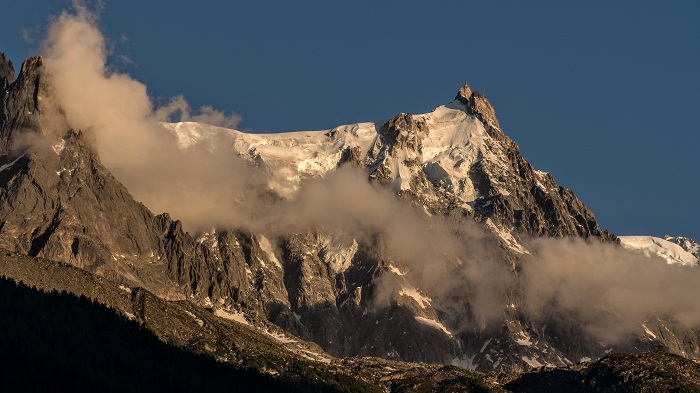 Standing at an elevation of 3,482 meters (12,605 feet) above sea level, there are around half a million visitors per year, where the first ascent to the peak has been recorded on 4 August 1818 by Antoni Malczewski, J. M. Balmat and 5 guides. The cable car has been built in 1955, even though there were plans to be built in 1909.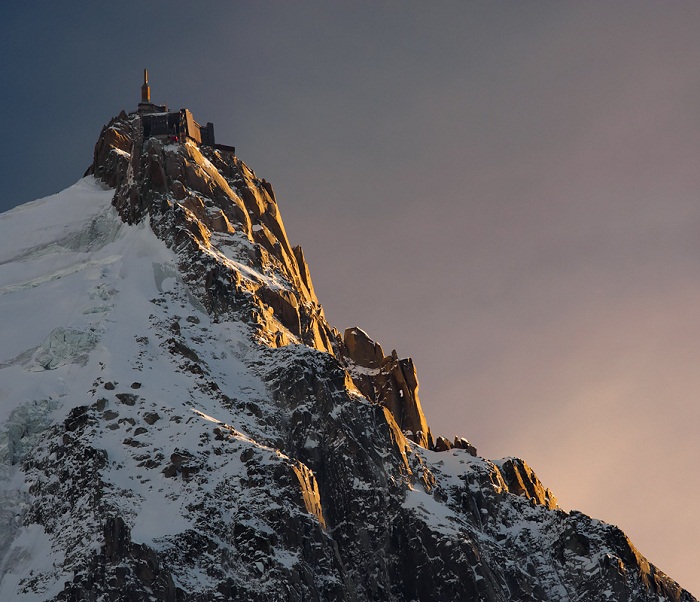 Once the summit is reached, one can see the panoramic viewing platform, the café and the gift shop, and even though the regular people are unable to leave the visitor facilities on the Midi's summit due to the danger, nonetheless, mountaineers and skiers are able to pass through a tunnel to reach the steep and extremely exposed ice ridge to descend to the glacier below.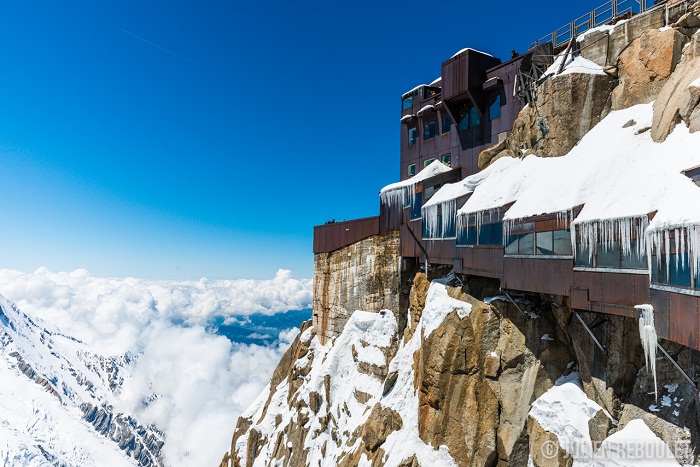 For the summit to be even more interesting, in December 2013, a glass sky-walk named "Step Into The Void" has been added at the Aiguille du Midi peak, from where the view is 1,035 meters (3,396 feet) down and even Mont Blanc can be seen to the south.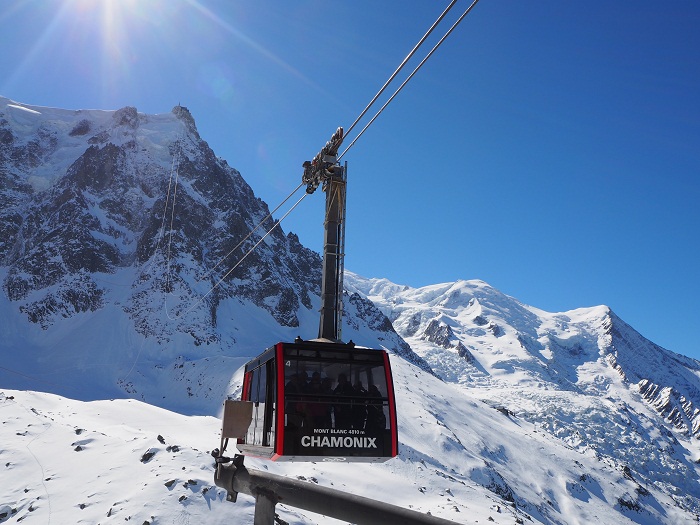 Yet, other peaks that can be seen are: Dome du Gouter (4304m), Refuge Vallot (4362m), Mont Maudit (4465 m), Mont Blanc du Tacul (4248m), and on clear days, it is possible to see the Matterhorn (4478m), the Monte Rosa (4634m) and the Grand Combin (4314m).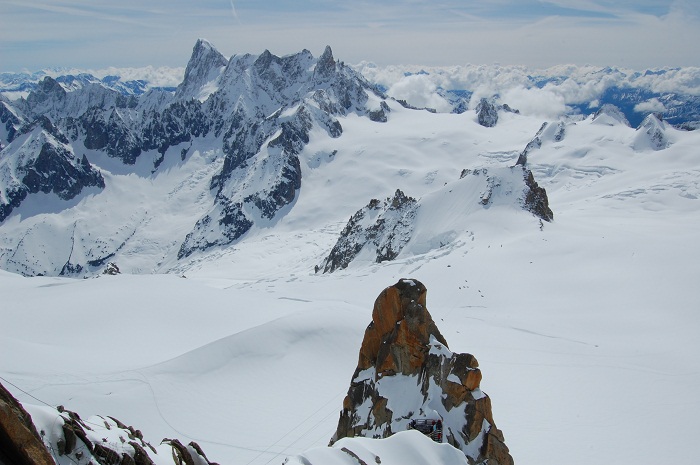 Definitely as one of the most thrilling experiences a person can have in France, this alluring peak is going to offer every single person a unique views, exciting moments, gourmet pleasure and pure enjoyment.