Pont de la Margineda is a medieval Romanesque pedestrian bridge and it is located in the vicinity of the village of La Margineda, which is part of the Parish of Andorra la Vella, within the Principality of Andorra.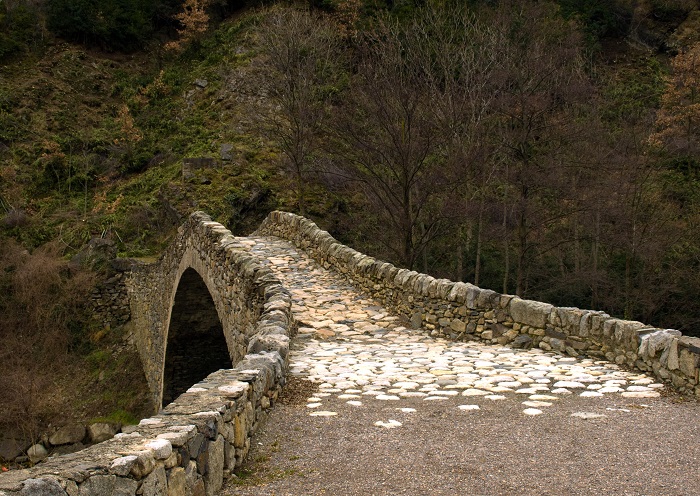 The bridge crosses the Gran Valira River which is the main river in the tiny principality, and it is located more precisely near the town of Sant Julià de Lòria, on the road that formerly went from Sant Julià de Lòria to Andorra la Vella. The entire structure is an impressive masonry work that is 33 meters (108 feet) long, 2 meters (7 feet) wide and the highest point is at 10 meters (33 feet) above the river.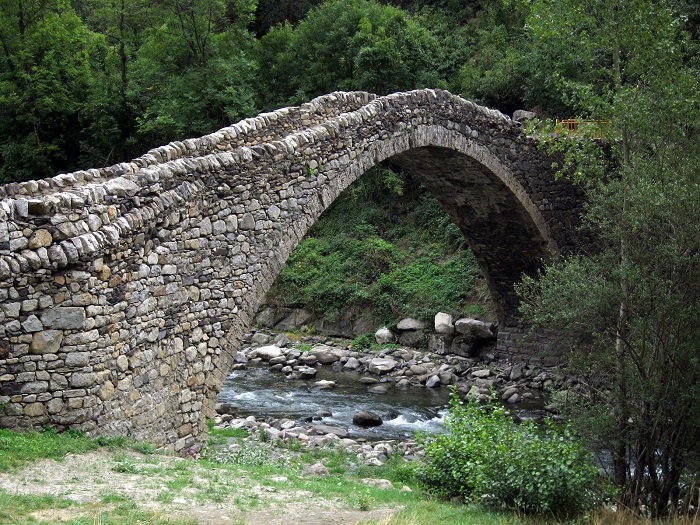 The stones used in the construction are pumice in order to keep the bridge light, all of them linked by a lime mortar, and it is considered that Pont de la Margineda was completed in 1487.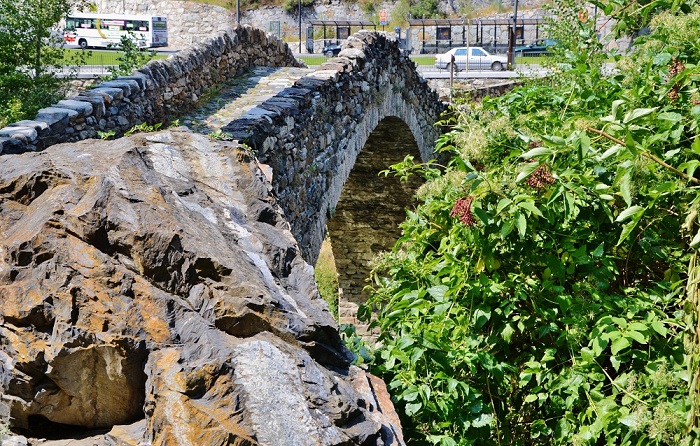 Due to the historic importance this bridge has for the small nation high in the Pyrenees, it was included on the heritage property list, more commonly named as the Cultural Heritage of Andorra, putting it on the radar of the tourists to come and see this masonry marvel in person.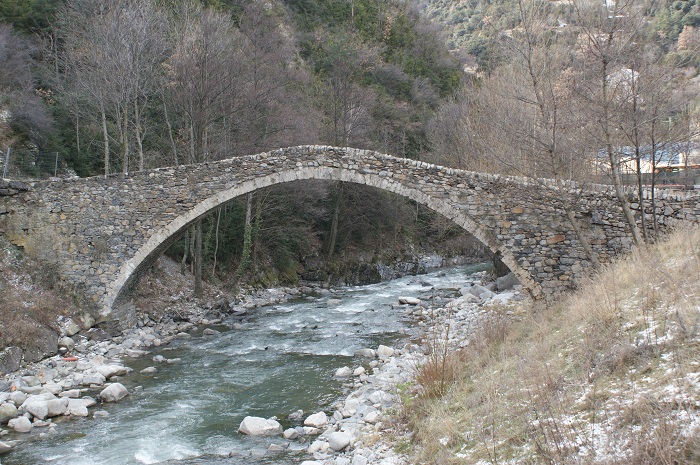 Ultimately being one of the greatest historic works, Pont de la Margineda is certainly one of the more visited spots in Andorra, where people can see the long standing history of the sandwiched principality high up in the Pyrenees.