The Mehmed Paša Sokolović Bridge is a historic and very famous bridge that spans over the Drina River in the town of Višegrad, in the eastern part of the Republic of Srpska, within the eastern part of Bosnia and Herzegovina. Having a length of 180 meters (589 feet), there are 11 arches that span over the big river, and there are additional arches that can be seen over the river's left bank.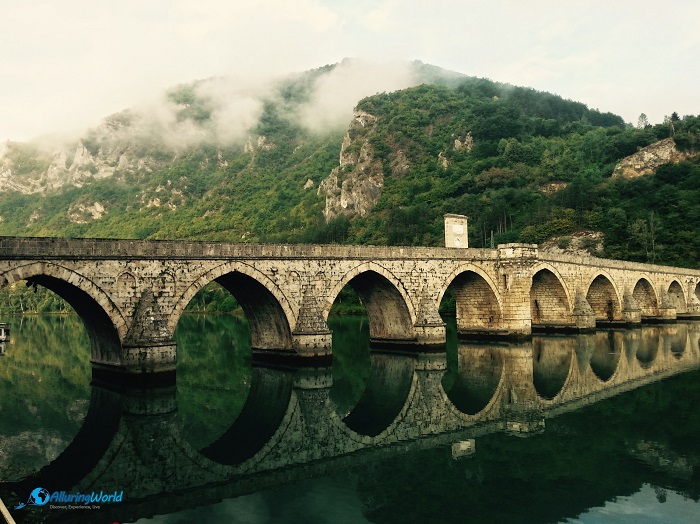 The bridge is considered to be one of the greatest Ottoman monumental and architectural landmarks, since the chief Ottoman architect and civil engineer for sultans Suleiman the Magnificent, Selim II, and Murad III, the architect Mimar Sinan was in charge of the design.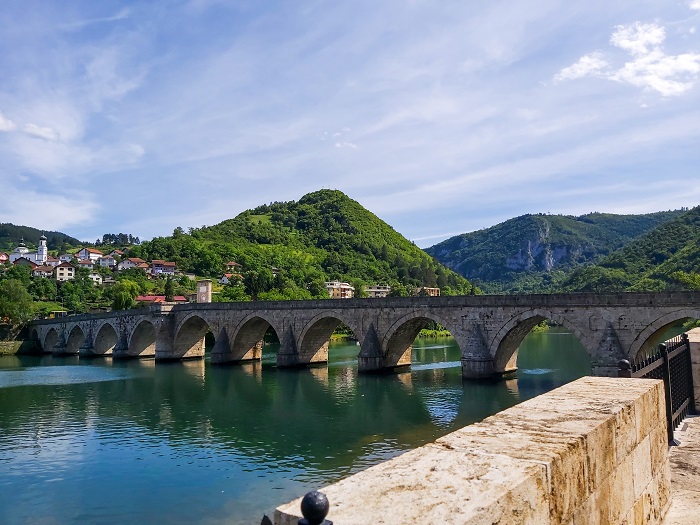 The Grand Vizier of the Ottoman Empire, Mehmed Paša Sokolović, who was born in Ottoman Herzegovina into a Serbian Orthodox Christian family, ordered the construction of this magnificent architectural masterpiece, and the construction took place from 1571 and 1577 when it was officially opened for use.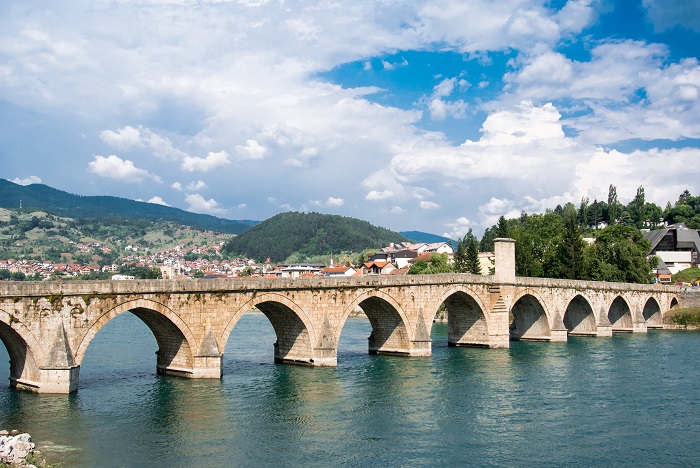 Built in the eastern architectural style, it is a very nice masonry work in stone, and there are interesting features that should be mentioned. The most important is that there was a wooden house in the middle of the bridge with bridge guards, where passengers could rest, however, nowadays only the guard's post at the middle of the bridge is visible.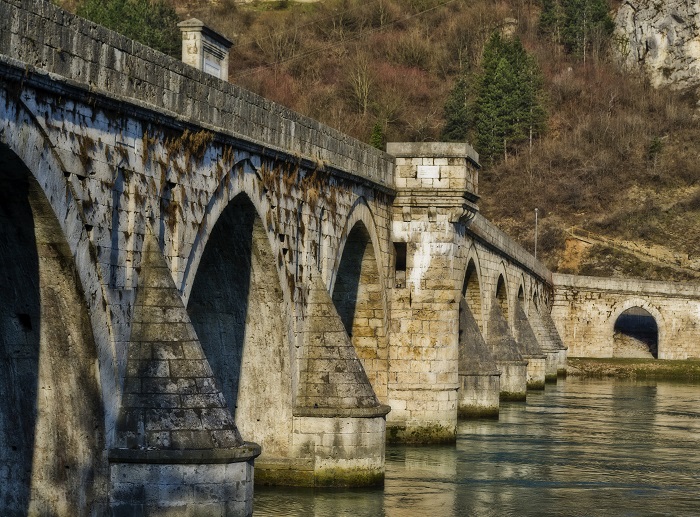 Despite its longstanding history, the bridge gained popularity in recent years due to the historical novel by the Yugoslav writer Ivo Andrić, 'The Bridge on the Drina' where the author tells the history as the bridge stands as a silent witness to history from its construction by the Ottomans until its partial destruction during World War I.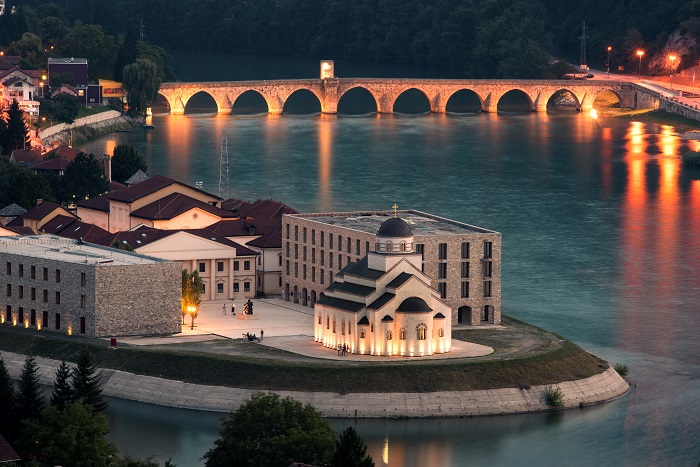 From the more recent history, the bridge is unfortunately infamous for the massacre that took place during the Bosnian War, where the Bosnian Serb paramilitary leader Milan Lukić used the surrounding area as headquarters for his camp, and the bridge as the main site for the Višegrad massacres.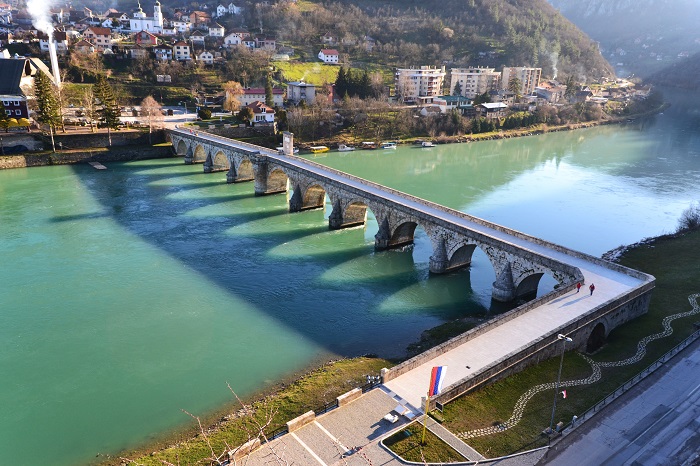 Nowadays, the bridge still famous and better remembered for the novel of Ivo Andrić was designated as a UNESCO World Heritage Site in 2007 which made sure for Mehmed Paša Sokolović Bridge to be more popular.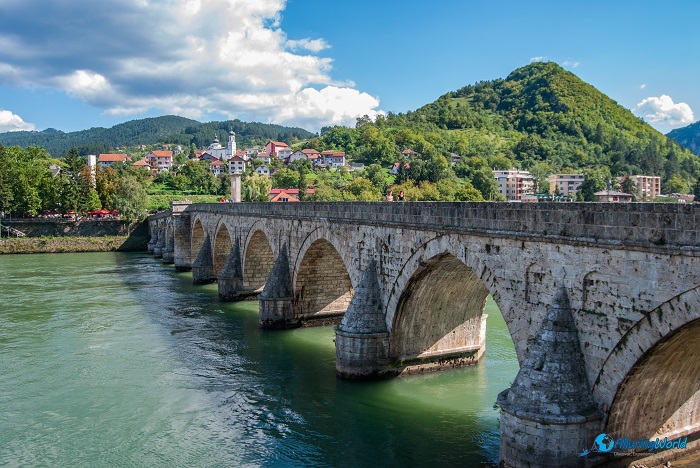 Sadly, the construction of two hydroelectric power plants and a reservoir nearby has caused the river's water level to rise, straining the load-bearing capacity of the bridge pillars, and the sub-surface instability definitely is not so helpful.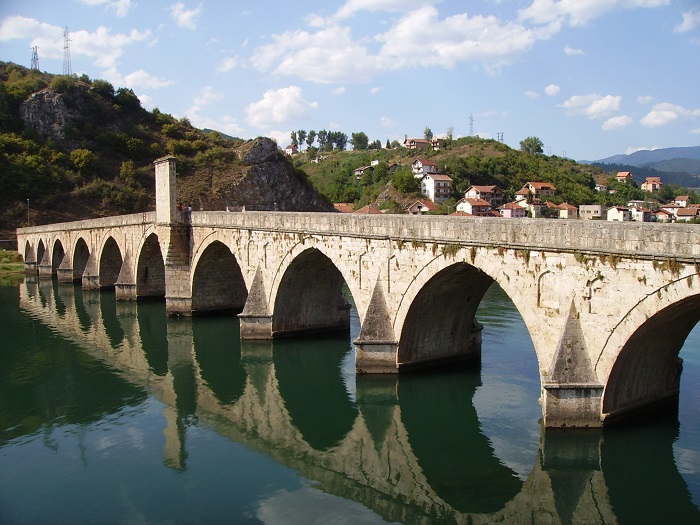 There are still some threats to the stability of the entire structure, however, with the help of the Turkish government and careful preservation, we shall certainly continue to enjoy the magnificent architecture of this great Bosnian monument which tells the sad history that happened in the past.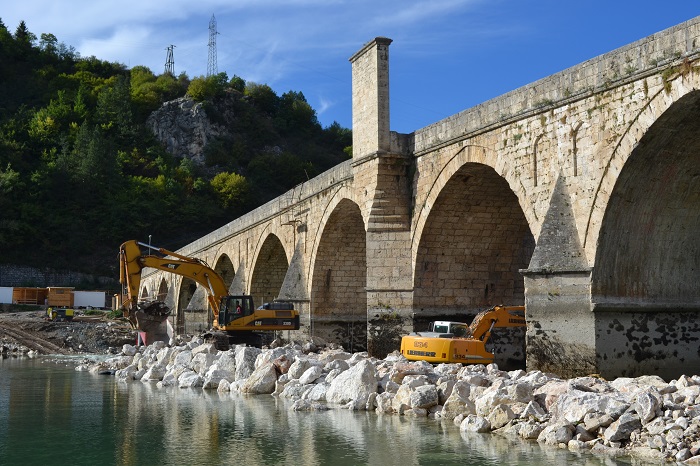 All in all, a monument to the past which brings a heavy burden to some people, but inspires foreigners to come here, see it in person, and learn everything that needs to be learned about this great Ottoman memorial.