Kravice Falls, also known as Kravica Waterfall, is a large cascading waterfall covered with tuff deposits, located on the Trebižat River in the karstic heartland of Herzegovina, which is part of Bosnia and Herzegovina.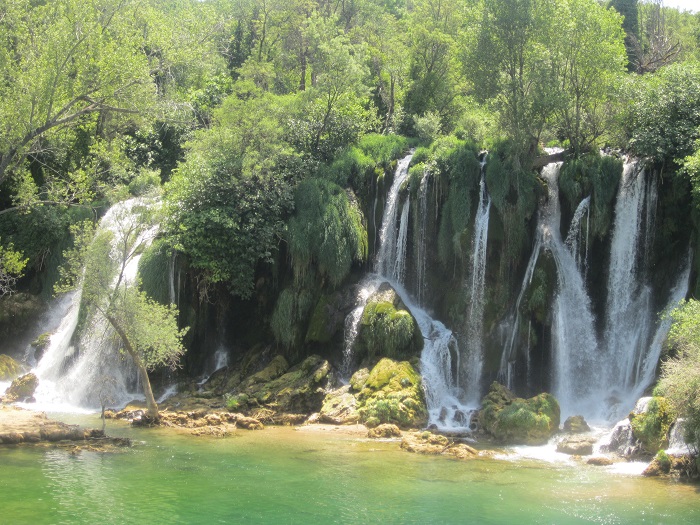 With a height of 25 meters (80 feet), the waterfall has a lake at the base which is 120 meters (390 feet) in radius, making it a very popular spot during the summer months for those who would like to swim a bit in this paradise. Compared sometimes to the great Iguazu Falls from Brazil and Argentina, however, Kravice Falls are less visited, and less known, which makes them one unspoiled spot of perfect natural beauty.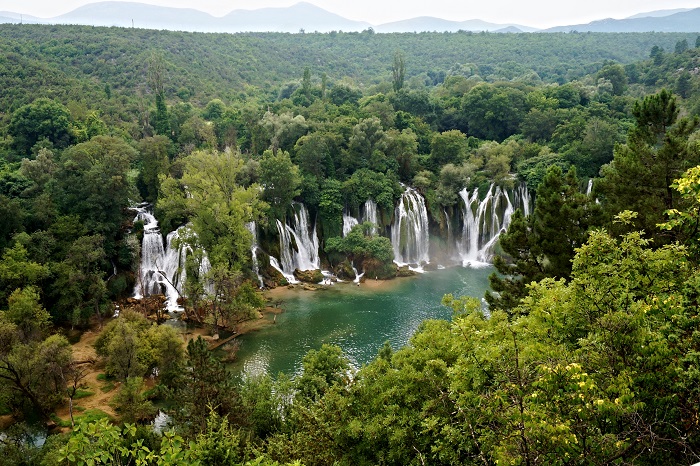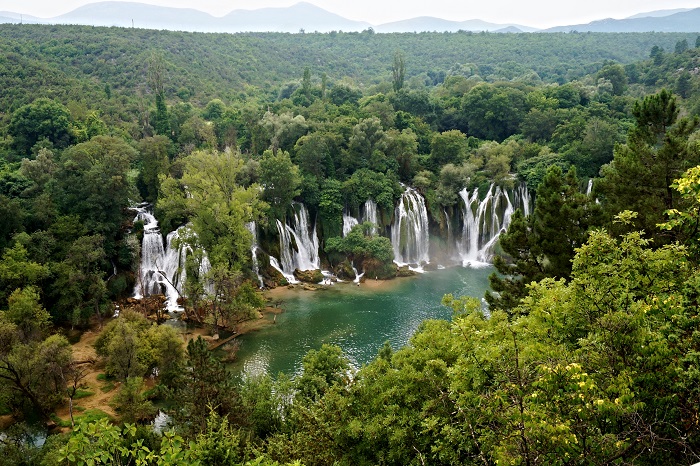 A swing rope has been added for an even greater impression which the locals would like to give the visitors, there is also a bar on the banks of the falls, classic mill and old sailing ship moored in the lake at the base. The most fascinating naturalistic features of Kravice are the tuff limestone deposits which are covered with grass, moss and lichen, and there can be seen chaste tree, figs and poplars that grow around the waterfalls, making it look like more of an Eden.
The best time to visit the falls is in spring time when everything gets greener and the water level of the falls is at its fullest. In addition, near the Kravice Falls, there is a small grotto that can be also explored, as it is filled with stalactites made of calcium carbonate.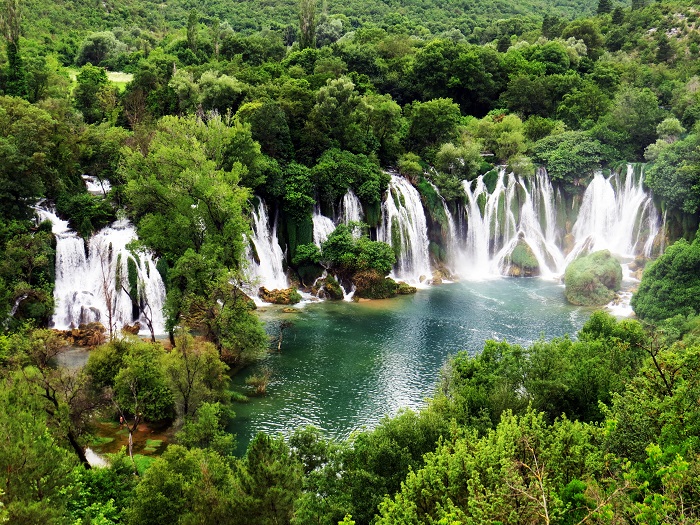 Getting there is always easier from Mostar, however, there are tourist groups that are coming too from Medjugorje and Dubrovnik. If one would want to see the greatness of the waterfalls when there is nobody or there are less people, then that should be done in the morning when it is also the best time to take photos of the stupendous Kravice, however, it is also nice to visit it in the evenings when there is still natural light.

Nevertheless, there is a hope that the falls will be left unspoiled as they are for a little bit longer time, even though more people would discover them with the will to get there.