Saint Hripsime Church is one of the oldest surviving churches in the world, and it is located in the city of Vagharshapat, in the Armavir Province which is in the western part of the Republic of Armenia.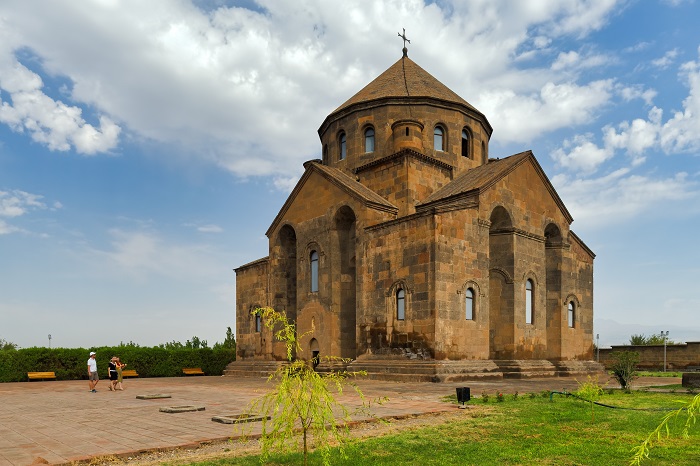 The current building that we can see, was completed and consecrated as a religious structure in the year 618 following the traditional tetraconch Armenian architectural style which is very common throughout the country.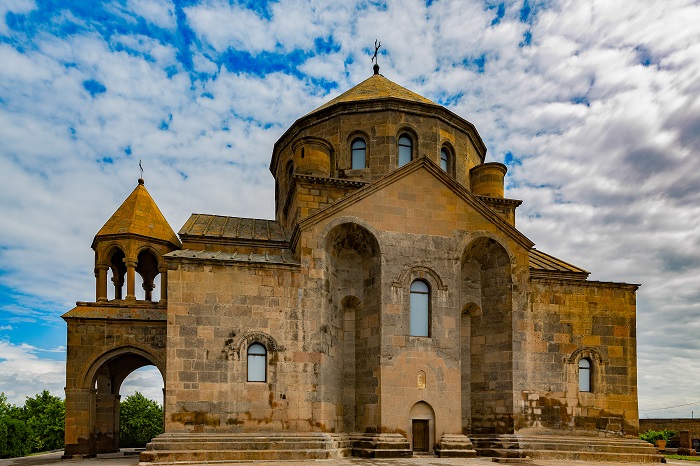 The church was ordered by Komitas I Aghtsetsi and dedicated to one of Armenia's first Christian martyrs, Saint Hripsime. Before the completion of this stupendous building, there was another temple similar to the Temple of Garni, as well as a martyrium that was destroyed in 4 century by the last Persian imperial dynasty, the Sasanian Empire, also known as the Empire of Iranians.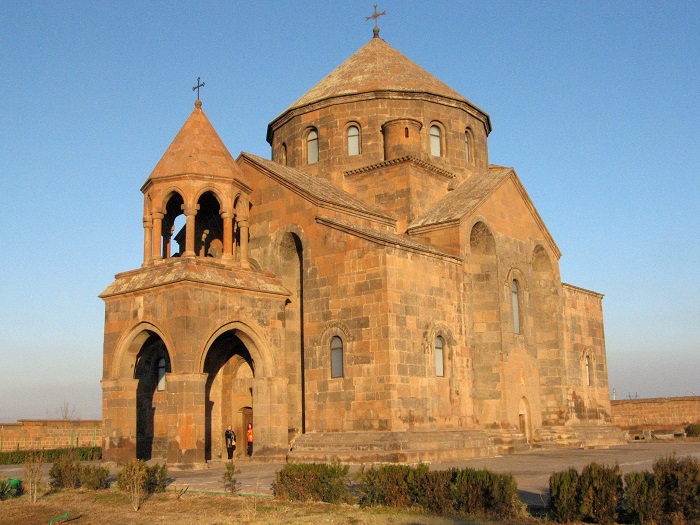 The church is considered to have some great achievements in medieval architecture, and when seen from the top it is visible that it follows an almost cross-like shape, being 23 meters (75 feet) long and 18 meters (58 feet) wide.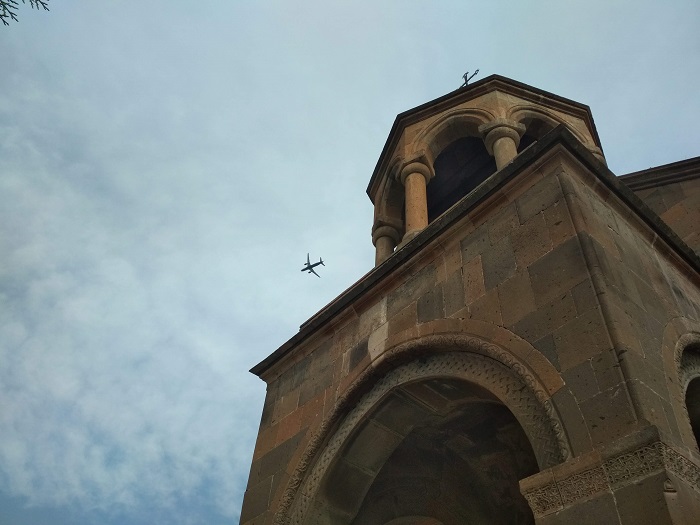 Still, the domed building is accessed from the main entrance that is covered with an open narthex, also known as a gavit, and a bell tower, and it's a very unique shape and appearance inspired architects to construct similar churches, thus naming this architectural style as the Hripsime-type.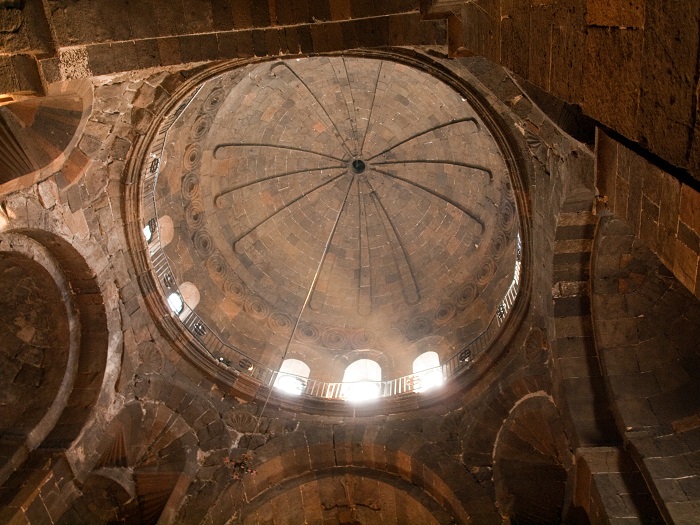 Despite being one of a kind that deserves to be replicated, there is also a similar one located in neighboring Georgia which predates Saint Hripsime. Nevertheless, due to the historic significance and importance, it has for the Armenian people, Saint Hripsime Church was dedicated as a UNESCO World Heritage Site in 2000 together with additional nearby sites naming it as 'Cathedral and Churches of Echmiatsin and the Archaeological Site of Zvartnots'.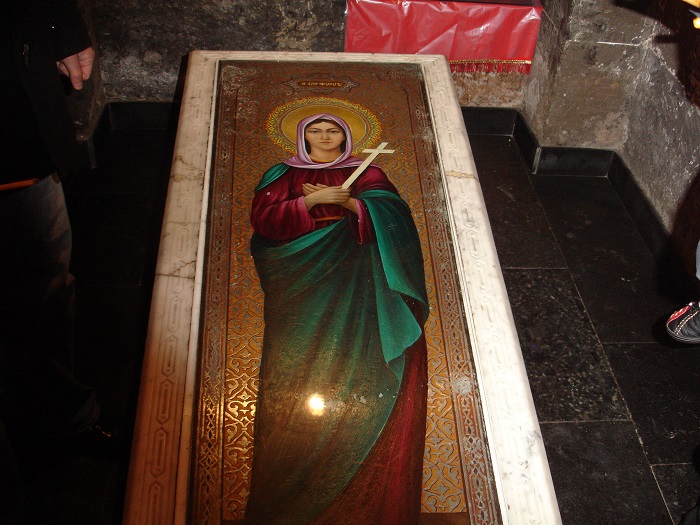 Throughout the centuries the church was destroyed and rebuilt so many times, but it was dilapidated and abandoned by the early 17 century when some serious restorative work was carried out by Catholicos Philipos.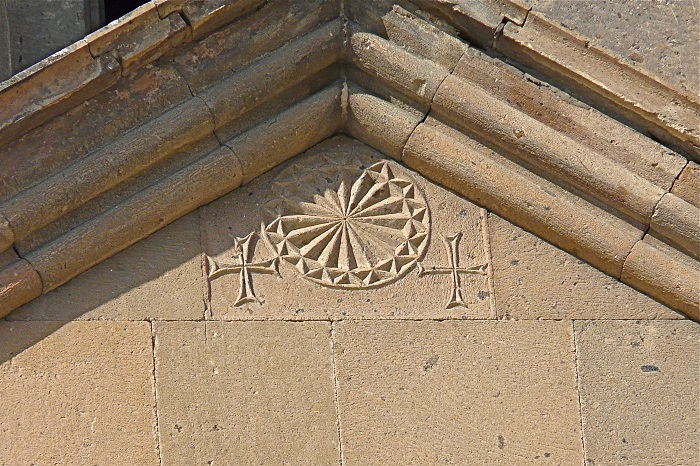 Throughout the years, the church was fortified with brick walls and towers on each corner of the wall, its foundations were strengthened, the roof dome repaired, the plaster within the church removed, the interior floor lowered, and the final reparation was done in 1987 when the bell tower was renovated.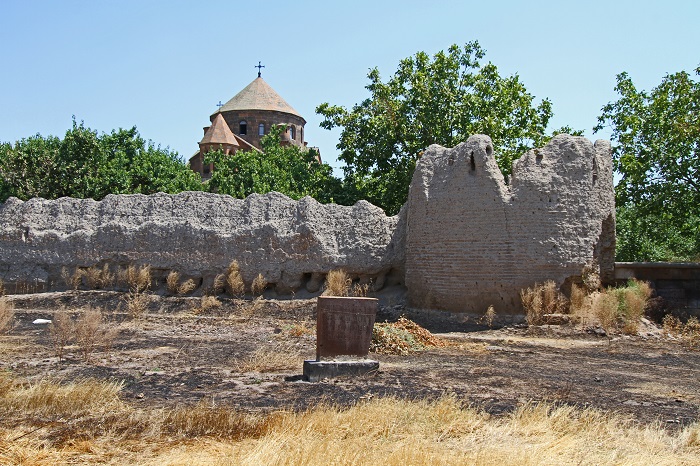 In conclusion, influencing many other Armenian churches, the Saint Hripsime Church is one of the greatest historic buildings which is well known worldwide and many people would want to come and see it in person because this is the place that inspired many other churches to be constructed with the Hripsime-style medieval Armenian architecture.