The Basilica di San Marino is a catholic church which is located on Piazza Domus Plebis right at the edge of the capital city of the Republic of San Marino, San Marino. Dedicated to the founder and patron saint of the small Apennine republic, Saint Marinus, the basilica is considered to be the main church of the capital, even though there are plenty of historical religious structures.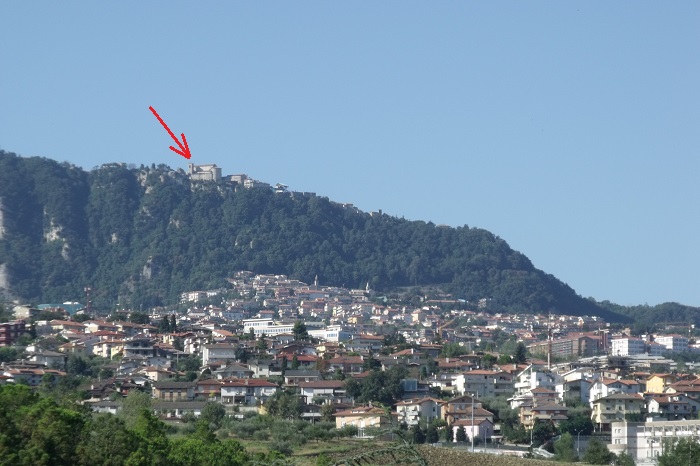 Built in a neoclassical architectural style, the church was constructed between 1836 and 1838, on the spot where once stood another church that is considered to have been built in 7 century.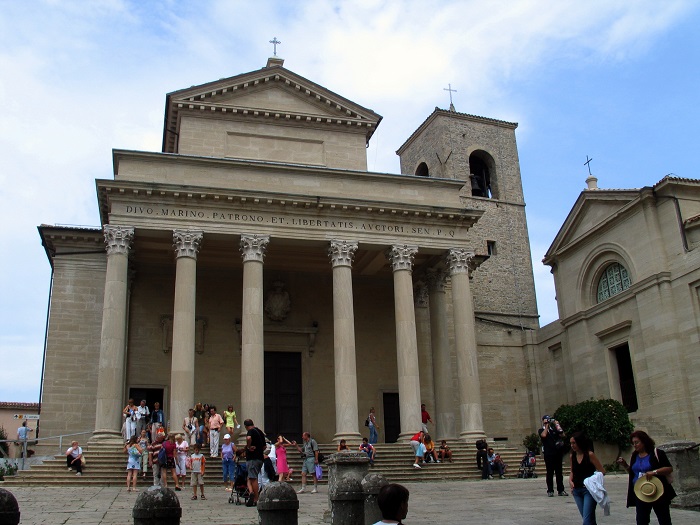 Right at the front entrance, there is a porch on which there are eight Corinthian columns which hold the portico on which in Latin is inscribed: DIVO. MARINO. PATRONO. ET. LIBERTATIS. AVCTORI. SEN. P.Q., meaning St. Marinus, father of the country, the bearer of freedom for the Senate and the People.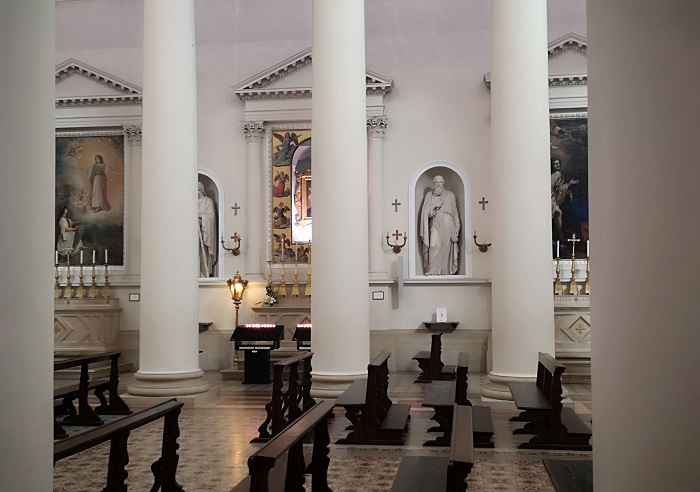 Furthermore, the bell tower that is to the right of the church, is older than the church itself and dates back to 17 century. Nevertheless, the interior is consisted of three naves which are supported by 16 Corinthian columns which form a large ambulatory around the semicircular apse.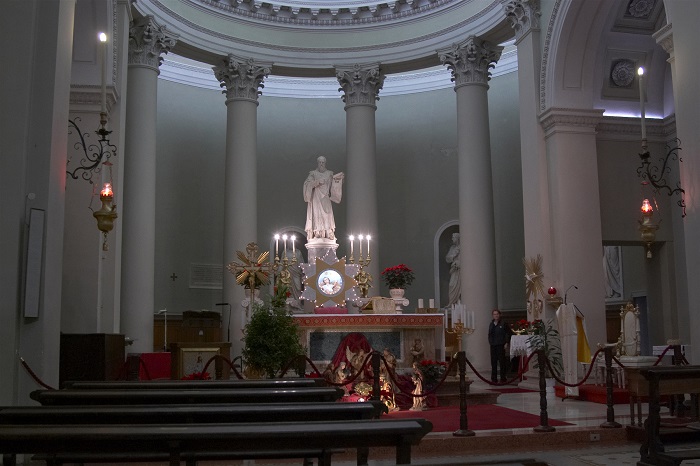 If the Basilica is greatly investigated, it will be noted that there are three aisles and seven altars. The main altar is adorned by a statue of St. Marino that was created by Adamo Tadolini, who was a student of Antonio Canova, and under the altar are the relics of Saint Marino that were discovered on 3 March 1586.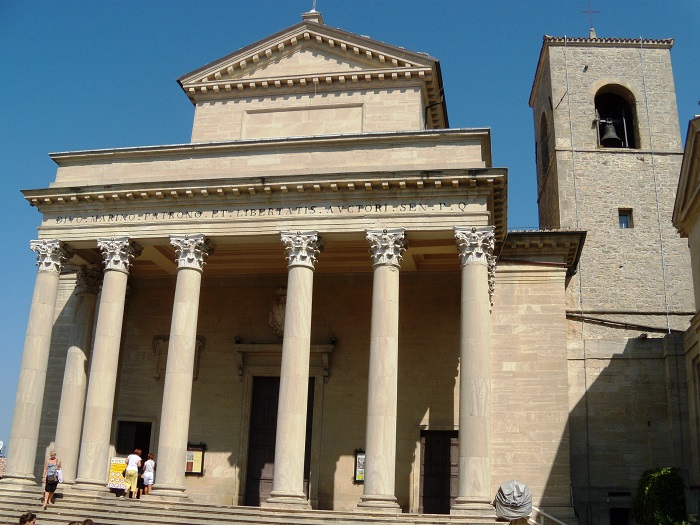 Still, the throne of the Captains-Regent which dates back to 1600s is situated to the left, and on the right side, there is a marble monument which houses a shrine that contains the top of the Saint's skull. All in all, considered one of the greatest religious monuments from the small nation of San Marino, the Basilica di San Marino shall continue to be the beacon of religious hope to the citizens who live below this grandiose, yet very impressive building.