The Glenfinnan Viaduct is a very picturesque railway viaduct that is on the West Highland Line, and it is located in the hamlet of Glenfinnan in the Shire of Inverness, to the northern part of Scotland, within the United Kingdom of Great Britain and Northern Ireland.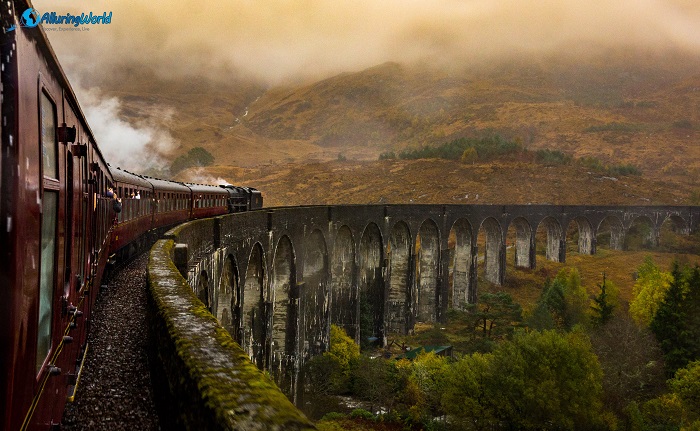 The viaduct overlooks the freshwater Loch Shiel, as well as the Glenfinnan Monument, and even though it was built in the 1890s, with work being completed in 1901, the magnificent structure started being more famous as it was featured in four movies of the Harry Potter franchise.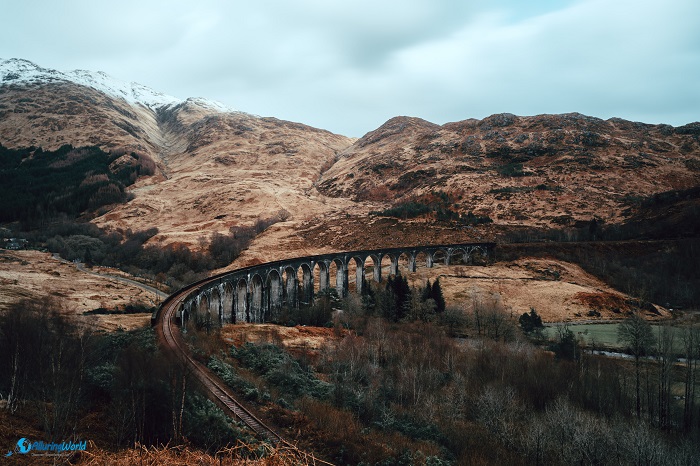 Constructed by Robert McAlpine and Sons under the control of Sir Robert McAlpine, it is built from mass concrete that does not contain any metal reinforcement, 21 semicircular spans are 15 meters (50 feet) away from each other, and as it is 380 meters (1,246 feet) long, making it the longest concrete railway bridge in Scotland.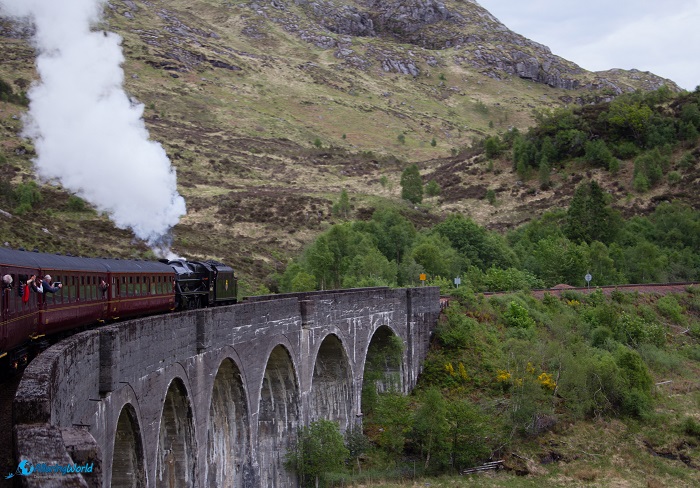 The construction was carried out by pouring concrete, typically using fine aggregate, into the form-work, resulting in a material very strong in compression but weak in tension. Below the viaduct passes the Finnan River, and the highest point of the Glenfinnan Viaduct is right above the river at 241 meters (792 feet).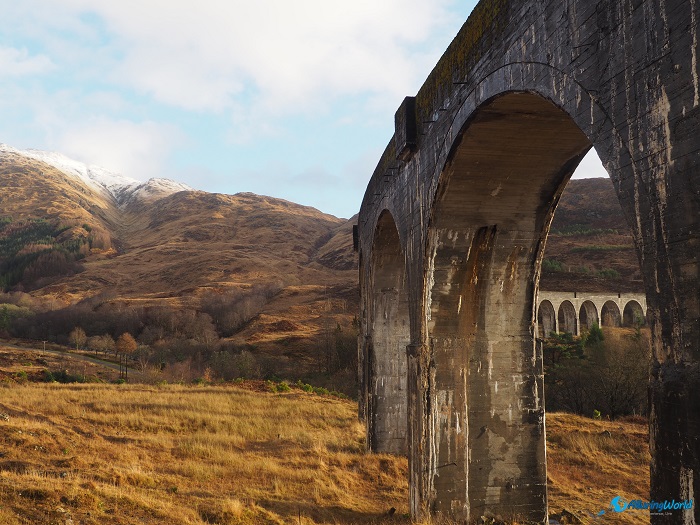 Serving as a connection line between Fort William and Mallaig, it was at one point in history the most crucial artery for the local fishing industry and the economy of the highlands in general.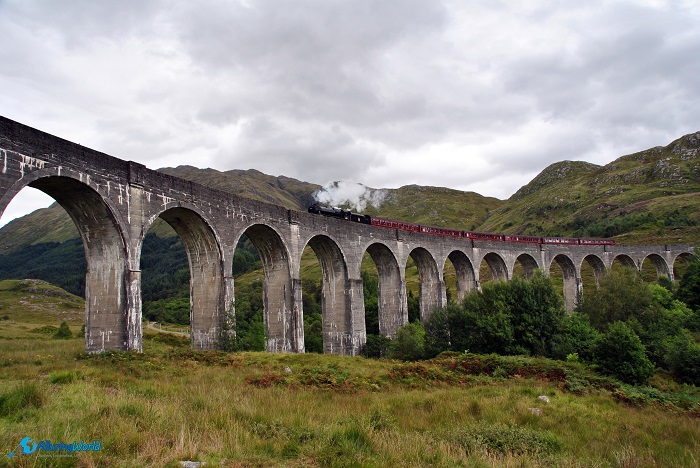 That is why each summer on Saturday closest to 19 August, the historic Jacobite steam train operates along the line, which makes it very popular for the tourists who are coming to see, not just the scene of the Harry Potter movies, but also several other ones.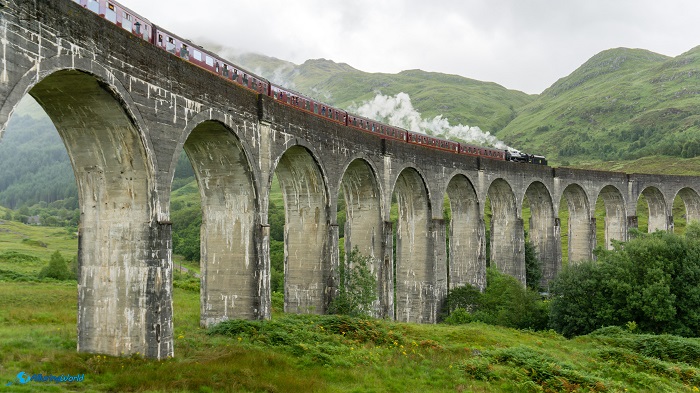 The engineering marvel is also featured on the Scottish 10 pounds banknote, and in recent years more people are coming, especially in August to take the photo opportunity this magnificent architectural masterpiece gives.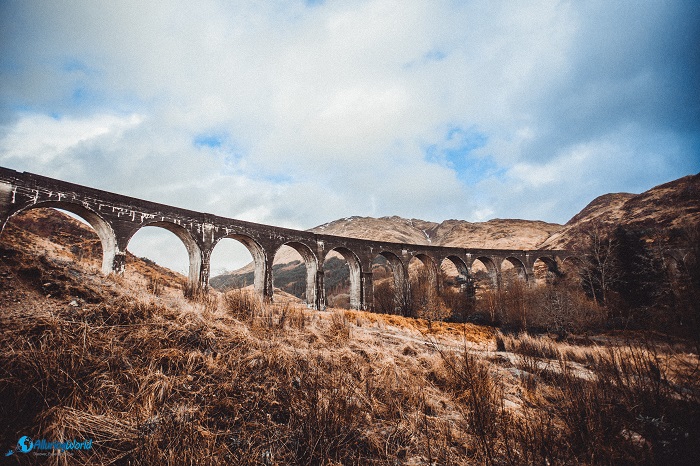 All in all, as new generations slowly discover the Harry Potter movies, it is expected for the Glenfinnan Viaduct to gain more popularity, even though it has been standing in its place for more than 100 years.