Trellick Tower is an exceptional high-rise building in Brutalist style architecture, located in the Royal Borough of Kensington and Chelsea, London, the United Kingdom of Great Britain and Northern Ireland. Designed in 1966 by the Hungarian architect Ernő Goldfinger, it is 120 meters (394 feet) tall, including the communications mast.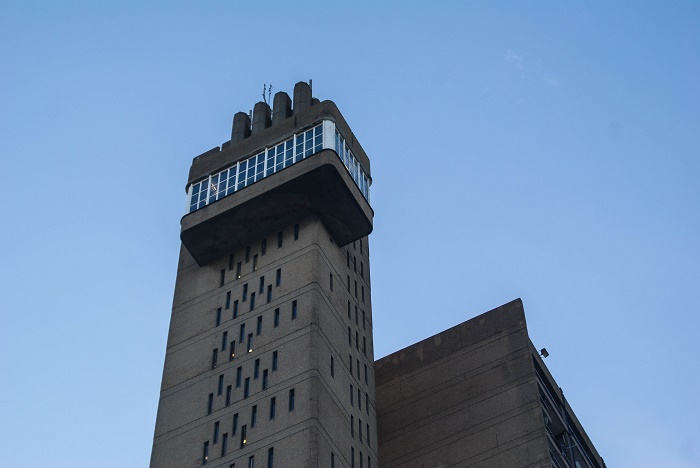 Within the 31 floors, there are 217 apartments where most of them are social housing. Completed in 1972, the local authorities soon found how difficult it is with the rising social problems, where by the end of the 1970's the Trellick Tower began with a reputation for crime including rape, assault of a child, and anti-social behavior.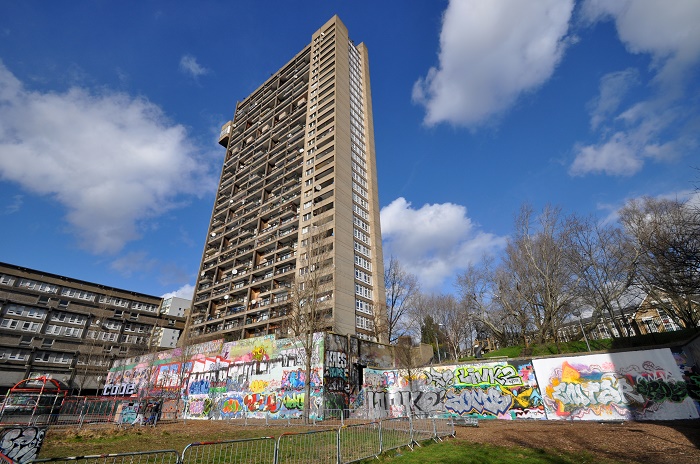 Soon after, the tenants were able to purchase their apartments where they were living, and made it more hospitable for them to live. A new door entry intercom system has been introduced together with a concierge, making the building much more desirable for other people to want to purchase apartments, and live in it.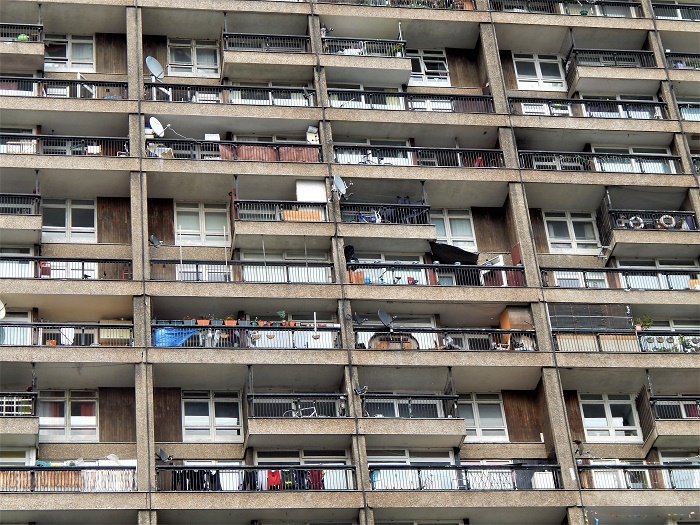 The Trellick Tower definitely has a bold silhouette, with a separate lift and service tower linked to the main block on every third floor. The interior is very unique, with special attention paid to the noise reduction, where the flats were built to dovetail each other.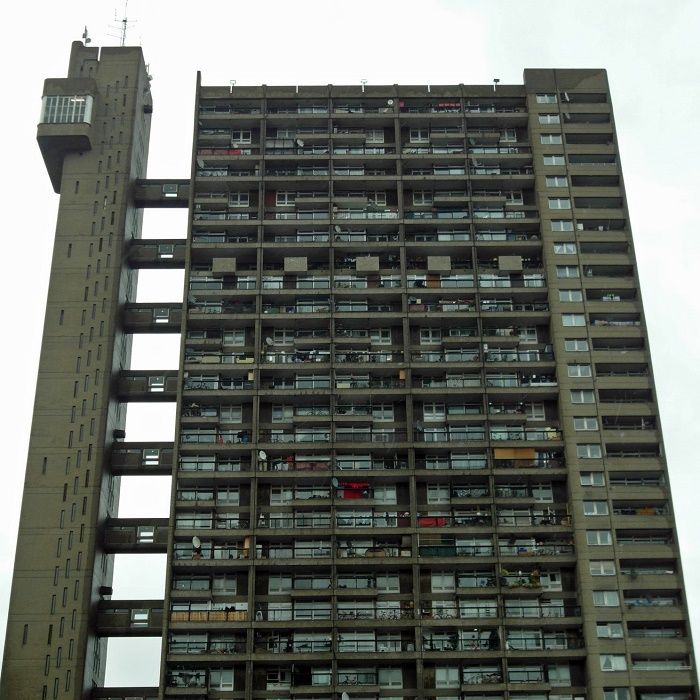 This means, where one flat had a front door at the top of a staircase leading down to the living area, next door would always have the opposite design with the front door at the base of the stairs. Due to the "popularity" from the past, many writers, artists, movie makers, have used it to create their art.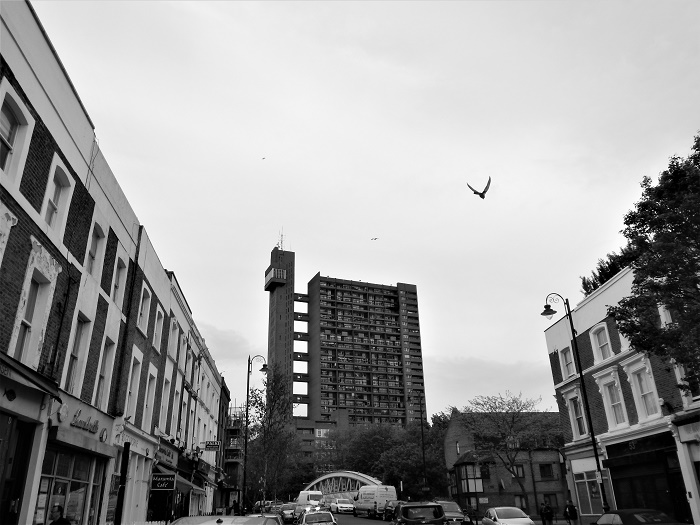 Nowadays, the concrete walls covered with graffiti enclosing a blasted heath of rubbish-strewn waste ground, a steady stream of lurching characters in heavy coats being dragged around by Rottweiler, and a smeary-windowed café populated only by men, is the picture one will encounter when passing by the Trellick Tower, which is changing as the time goes by.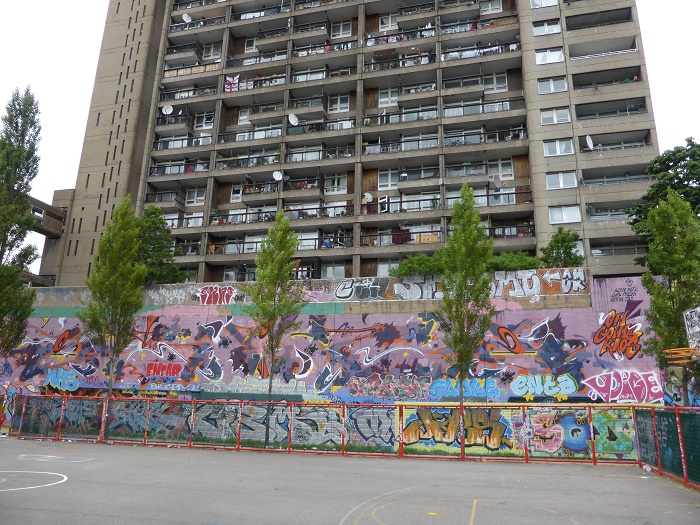 Definitely, the Tower is being changed from day to day, with hope that once again it will have the glorious days some other buildings had.