The Victoria Memorial is a monument to Queen Victoria, located at the end of The Mall in London, and designed and executed by the sculptor Sir Thomas Brock. Designed in 1901, it was unveiled on 16 May 1911, though it was not completed until 1924.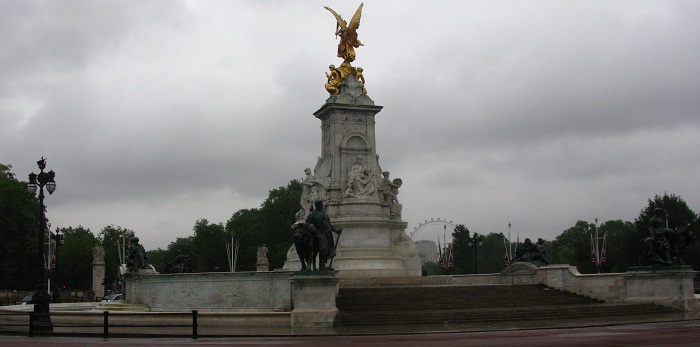 It was the centerpiece of an ambitious urban planning scheme, which included the creation of the Queen's Gardens to a design by Sir Aston Webb, and the refacing of Buckingham Palace (which stands behind the memorial) by the same architect. The Memorial was formally unveiled by King George V in 1911.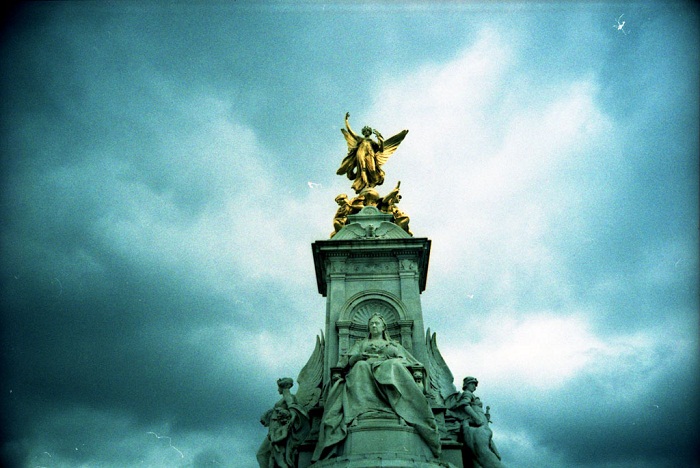 At the top of the central pylon stands a gilded bronze Winged Victory, standing on a globe and with a victor's palm in one hand. Beneath her are personifications of Constancy, holding a compass with its needle pointing true north, and Courage, holding a club.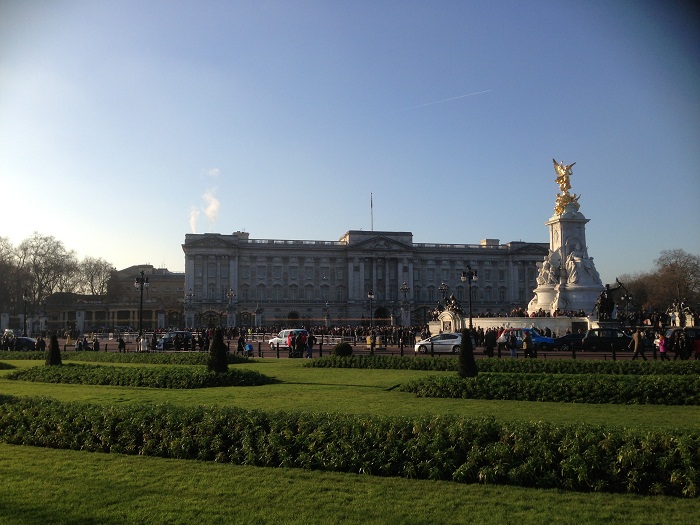 Beneath these, on the eastern and western sides, are two eagles with wings outspread, representing Empire. Below these, enthroned statues of Queen Victoria (facing The Mall) and of Motherhood (facing Buckingham Palace), with Justice (facing north-westwards towards Green Park) and Truth (facing south-eastwards).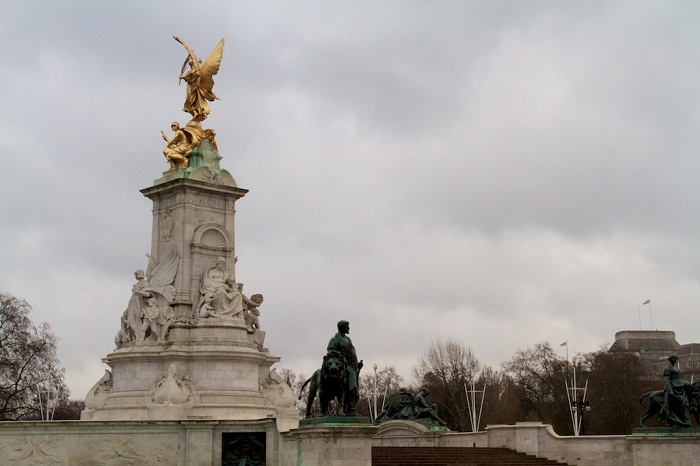 These were created from single solid pieces of marble, with Truth being sculpted from a block weighing 40 tonnes. At the four corners of the monument are massive bronze figures with lions, representing Peace (a female figure holding an olive branch), Progress (a nude youth holding a flaming torch), Agriculture (a woman in peasant dress with a sickle and a sheaf of corn) and Manufacture (a blacksmith in modern costume with a hammer and a scroll).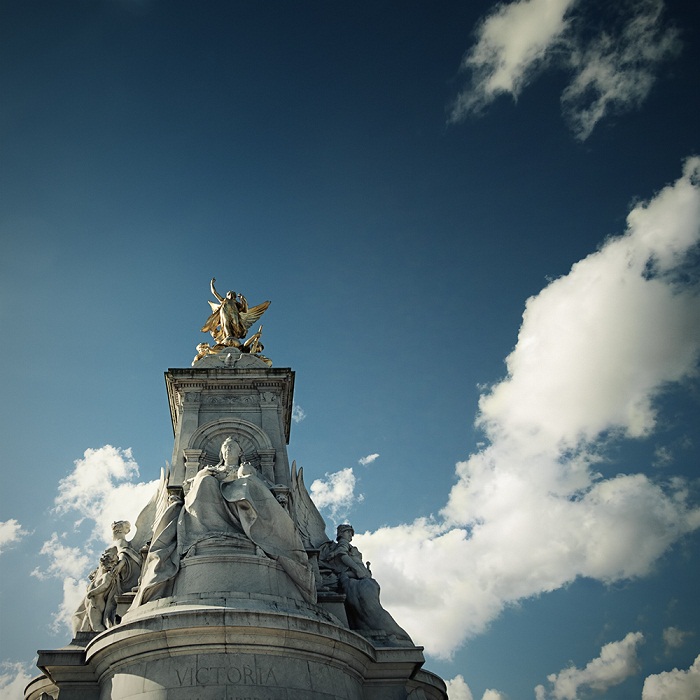 The monument is 25 meters high and to date, the Victoria Memorial remains the tallest monument to a King or Queen in England. Being one of the biggest landmarks in front of the most important building within the Kingdom, the Victoria Memorial is something definitely worth to be seen in person.