Seven Sisters is a series of chalk cliffs, which are white and alongside the La Manche Channel, located in the United Kingdom. Forming a part of the South Downs in East Sussex, between the towns of Seaford and Eastbourne in southern England, they are within the Seven Sisters Country Park, which is bounded but the coast, the Cuckmere and the A259 road.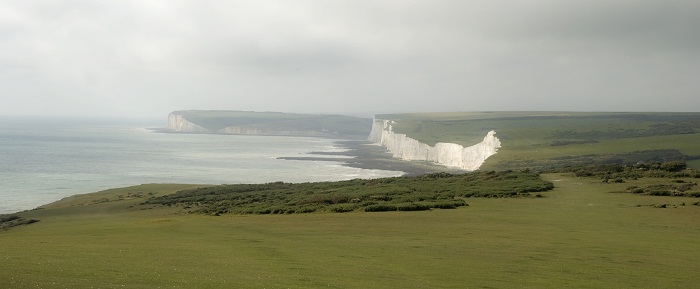 These cliffs were formed underneath the sea, millions of year ago, where today the narrow ledges provide nesting sites for breeding populations of kittiwakes and fulmars. The very fragile chalk grassland habitat formed through centuries of sheep grazing, however, without grazing, coarse grass and scrub is able to encroach. Most interestingly there are cowslip, wild thyme, and the round headed rampion.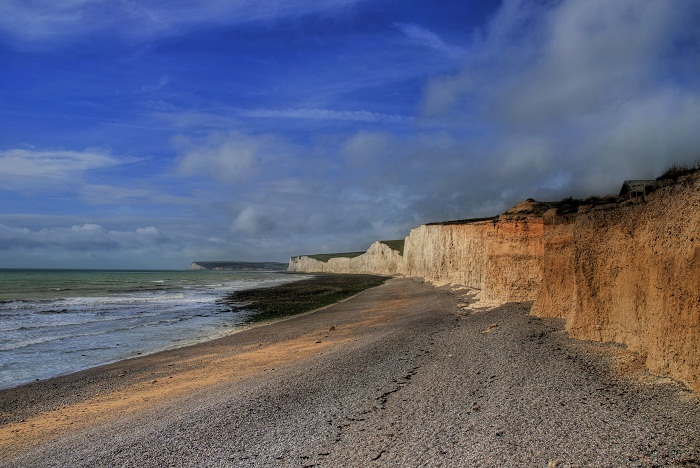 As this is a special, harsh and rare habitat where many special plants and animals live, the waxy leaved Sea Kale with its white flowers and the Yellow Horned Poppy with its bright flowers are the easiest to be spotted in the summer months. When there is a low tide, there are rock pools which are being uncovered on the beach, where creatures such as crabs and sea anemones may be found hiding among the seaweed.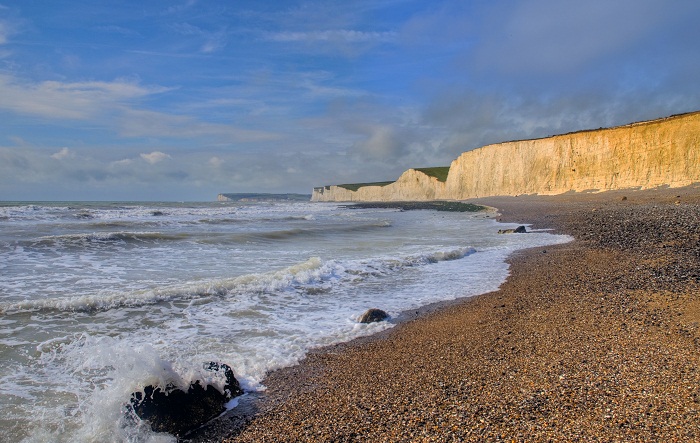 Nonetheless, probably one of the most interesting feature of the park include the original site of the medieval Exceat Church, and there are also pill boxes and anti-tank defenses built during WWII.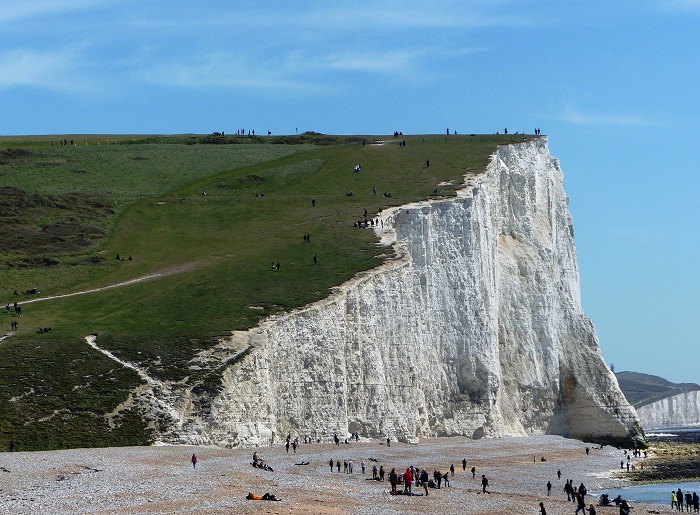 As the cliffs are interesting and very alluring, they have been used in film and television, where the most famous would be the film Robin Hood: Prince of Thieves, which were shown at the beginning, and at the end of the film Atonement where Robbie and Cecilia always wanted to live.