The Windmills at Kinderdijk is a set of 19 mesmerizing windmills that can be found in the Alblasserwaard polder, which is part of the Province of South Holland, within the Kingdom of the Netherlands.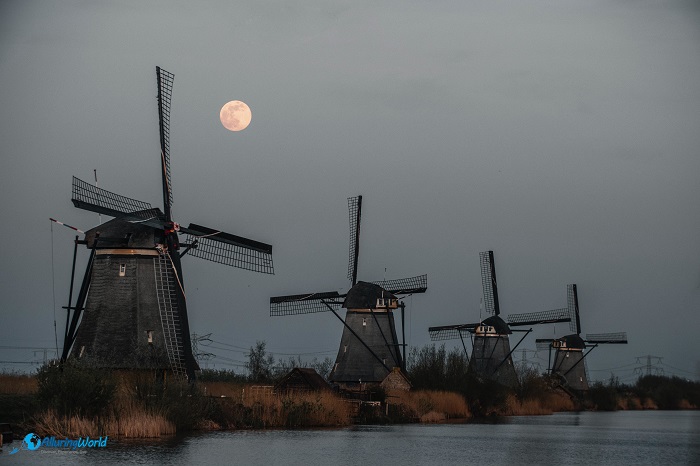 As polder signifies a low-lying tract of land that forms an artificial hydrological entity, enclosed by embankments, the windmills are in a low lying wetland that sees a lot of wind throughout the year, and the purpose of their construction was to keep water out of the polder itself.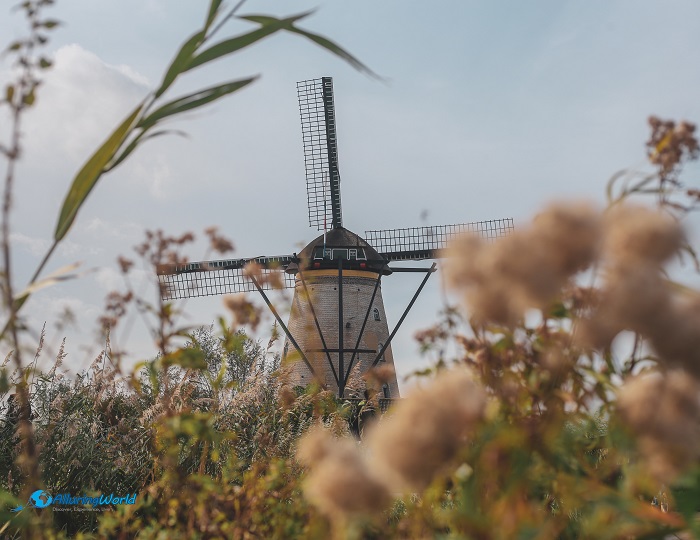 Considered to be the largest concentration of old windmills within the country, as well as being easy to recognize worldwide, the Windmills at Kinderdijk are nowadays one of the most visited and best known tourist sites. The 19 stone windmills were built in 1738, while the wooden ones that are additional and are in Overwaard were built in 1740.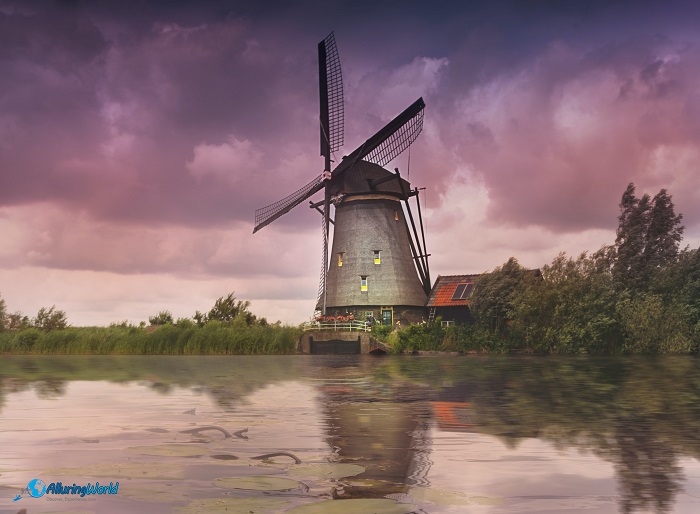 At first the purpose of them was to keep Alblasserwaard land dry, but later as a group they became an iconic Dutch landscape scene, and even the symbol of the Dutch water management.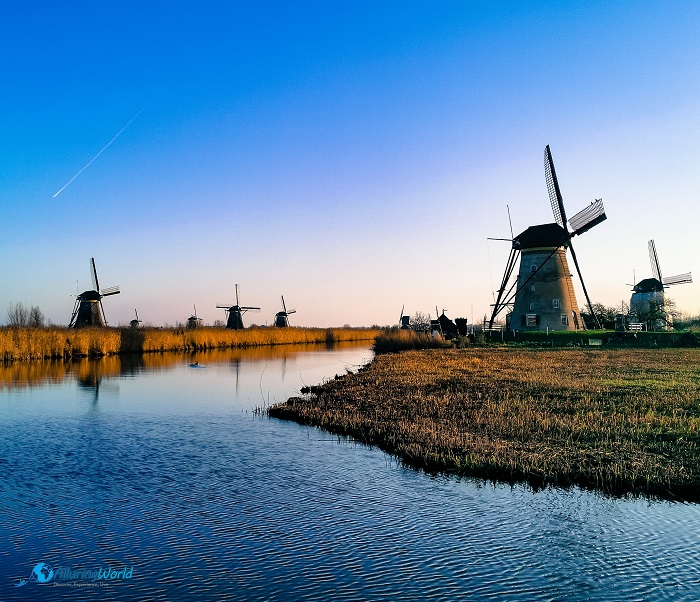 Thought about as the living testament to the centuries old struggle of the Netherlands with the rising waters, the area is a protected village as a national monument to the Netherlands since 1993, and due to their cultural, historical and technological importance they are listed as an UNESCO World Heritage Site since 1997.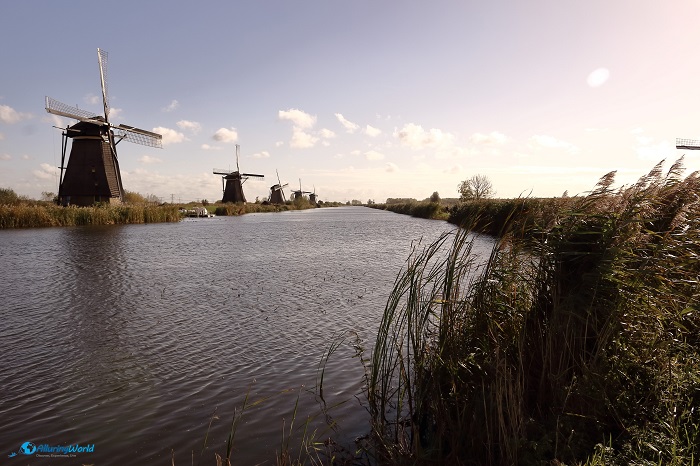 Furthermore, like many other windmills in the country, these mammoth-like machines were designed intentionally to drain the wetlands by being fitted with mechanical wheels, or better yet hydraulic screws that could move water quickly and very efficiently. Smartly designed by harnessing the wind, the Windmills at Kinderdijk transferred water from the lower parts into a higher basin that flowed into a nearby river.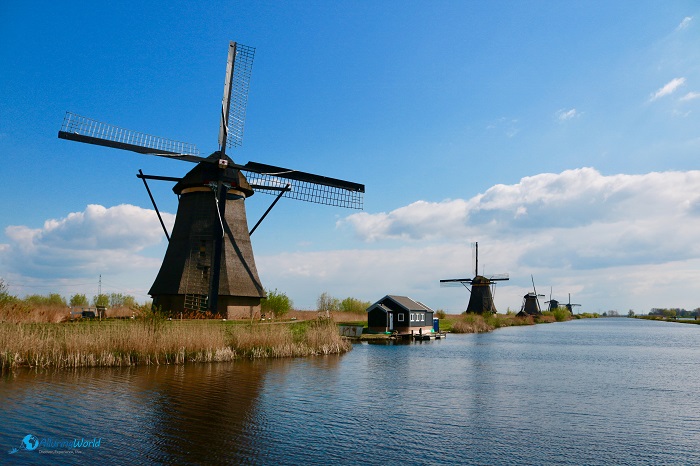 With the improvement of technology, in 1924, the installation was modernized with diesel pumps who replaced early stations, thus boosting the capabilities quite significantly. Nowadays, visitors are able to walk around the area and take a photo with each and every one of the mills, however, there are two museums which are located within the windmills, and give even better historic perspective about their existence.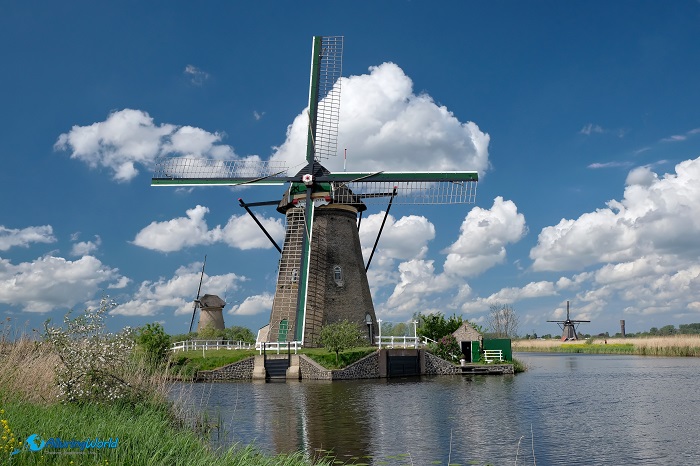 The Nederwaard Museum Mill and Blokweer Museum Mill are definitely something worth to be seen, because the former occupants of the windmills lived and worked inside for generations.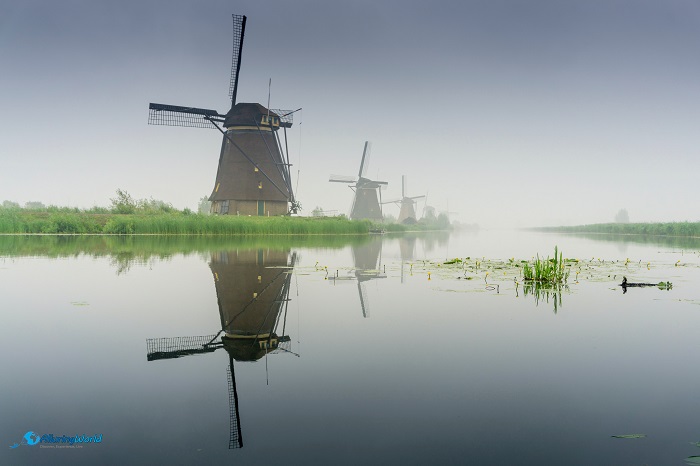 Another plus is the vicinity to a large city, Rotterdam, where visitors can come by bus, waterbus, car, bicycle, and spend an entire day absorbing the amazing Dutch landscape that can be seen all around the world, most of the time like a screensaver. All in all, a trip that will not be regrettable to anyone who decides to come here, since the experience would be very rewarding and quite exciting for everyone.