The Bolwoningen Houses are unique spherical houses that constitute an experimental housing project, located between the Bollenveld Street and an artificial channel among the usual red brick houses that can be found in the town of 's-Hertogenbosch, commonly known as Den Bosch, within the Kingdom of the Netherlands.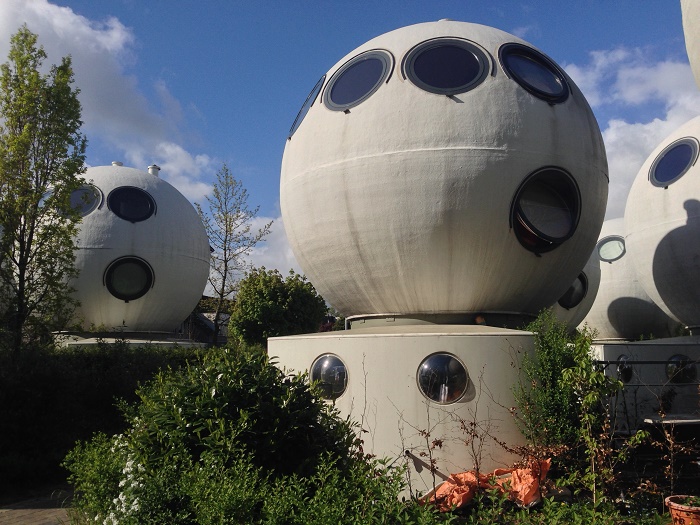 When the name of the houses is going to be translated into English, the equivalent would be 'ball' or 'bulb' and the interesting shape of the houses that is like a golf ball, was designed by the Dutch artist and sculptor Dries Kreijkamp. He thought of the idea in the late 1970s, however, with the subsidy of the Dutch Government, the houses were built in 1984.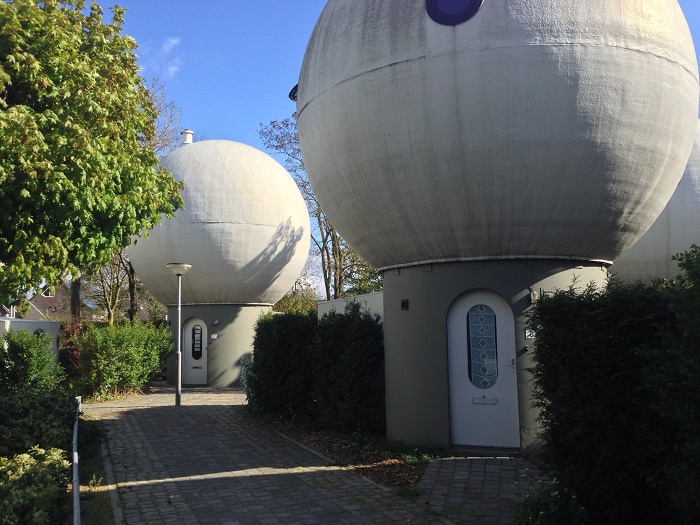 The idea of Dries Kreijkamp was to create housing for experimental living which will optimize the experience of nature in all its facets. The futuristic and interesting globes are constructed of cement and mostly fiberglass, whereas they have a diameter of some 6 meters (20 feet), and give to the residents an interesting 360 degrees view of the surrounding nature.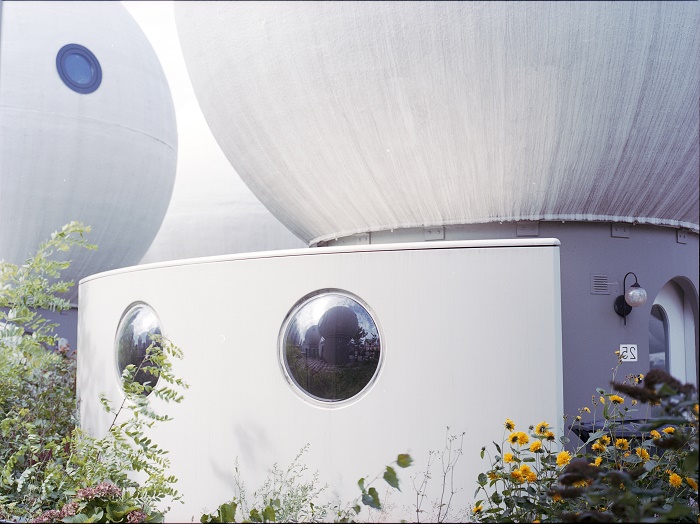 The cylindrical base is used as storage and utility space, while the rest of the three floors is the actual habitat, floors that are connected with a spiral staircase which feature a bedroom for one or two people on the first floor, going to the intermediate floor that has the bathroom, finally finishing with the uppermost floor which constitutes the kitchen and the living room.

The last floor is the biggest of every single one, and it is a vast open space that is penetrated by an abundance of natural light provided by the panoramic round pivot windows. There are exactly 50 houses that are connected with a diagonal pedestrian paths, with no courtyards nor communal outdoor seating and close to each other, which makes it attractive to the single-dwellers who would like to remains introverted and isolated.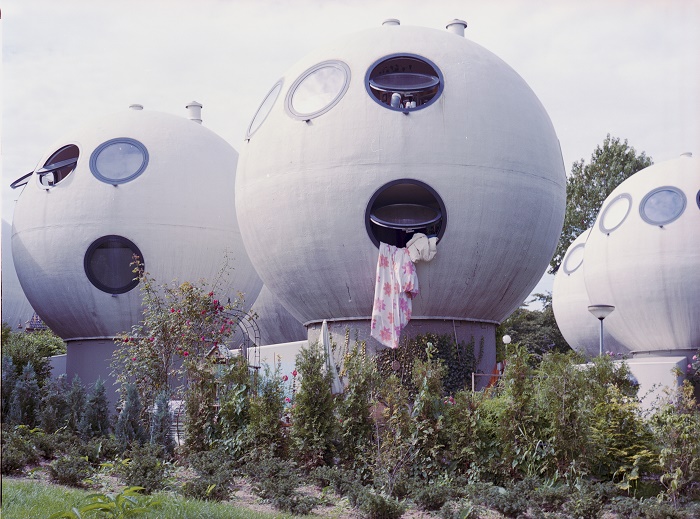 Even though some people can not believe, but the Bolwoningen Houses are still inhabited, where the creator Kreijkamp is still suggesting for the same design, nonetheless, this time the houses to be built on water. He even did the design of a floating globe houses made from polyester, which are powered by solar energy and wind turbines, something out of the ordinary, definitely futuristic design.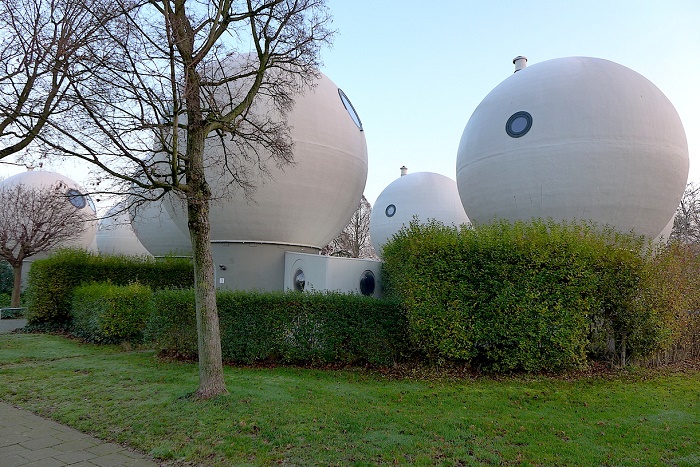 So far, that dream is not yet realized, but for now everyone will have the opportunity to be amazed from the impressive Bolwoningen Houses.