Ta' Pinu, also known by its formal name as the Basilica of the National Shrine of the Blessed Virgin of Ta' Pinu, is a Roman Catholic minor basilica, as well as national shrine which is located in the vicinity of the Village of Għarb in the northwestern part of the Gozo Island which forms the small Mediterranean nation, the Republic of Malta.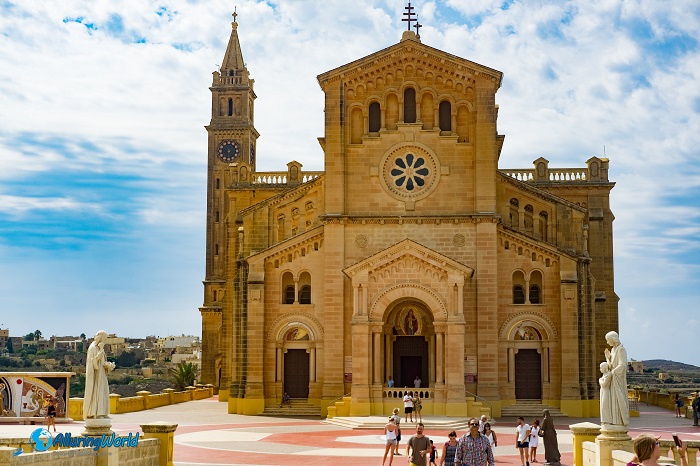 The origins of the basilica have been lost in the midst of time, and at first it is thought that a small chapel was built in honor of the Assumption of the Blessed Mother of God, some time around 1545. The ownership of the chapel changed in 1598, which consequently changed the name to the present one. The new owner, Pinu Gauci, offered monetary means for the church to face restoration, where Ta' Pinu was rebuilt, with a stone altar erected and investments for liturgical services provided.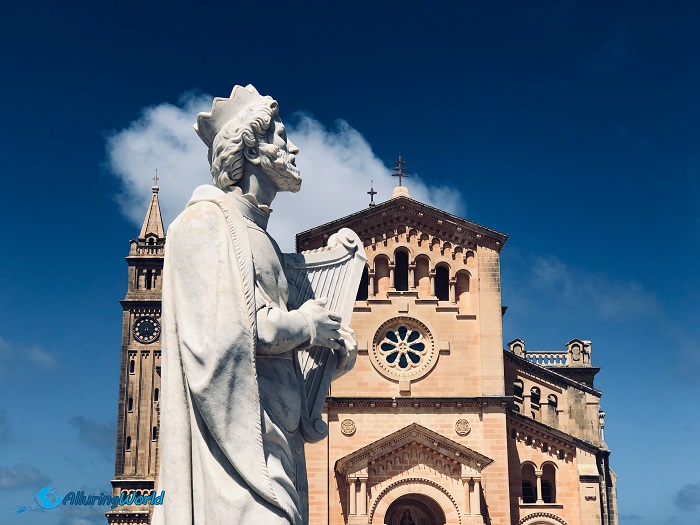 Later in 1619, with Gauci's financial help and work done by Amadeo Perugino, the main altar within was enriched with the impressive work of the Assumption of Our Lady painting. Nowadays, the structure that we see is a newly constructed one that was completed in 1932 and it was built in a Neo-romanesque architectural style, despite having several other restorations and rebuilding that occurred throughout its existence.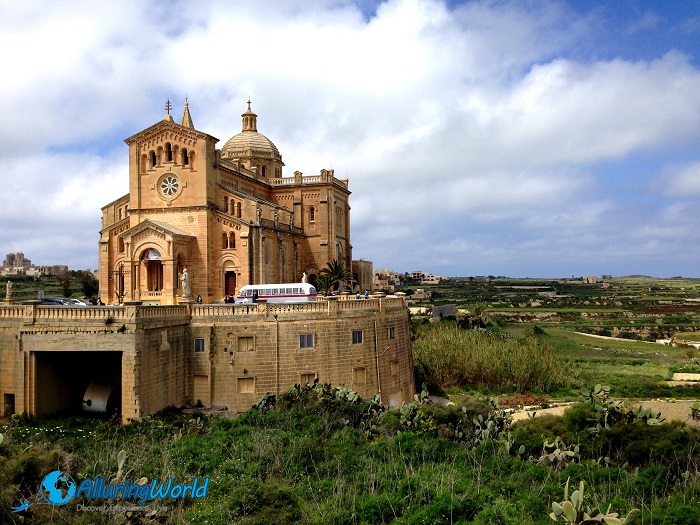 Still, the entire structure is measured to be 49 meters (161 feet) in length, 37 meters (121 feet) in width, with the maximum height measured at astonishing 61 meters (200 feet) above the surrounding. Within this grandiose marvel, there are 6 mosaics, 76 colored windows and many votive offering to the saints or the divinity.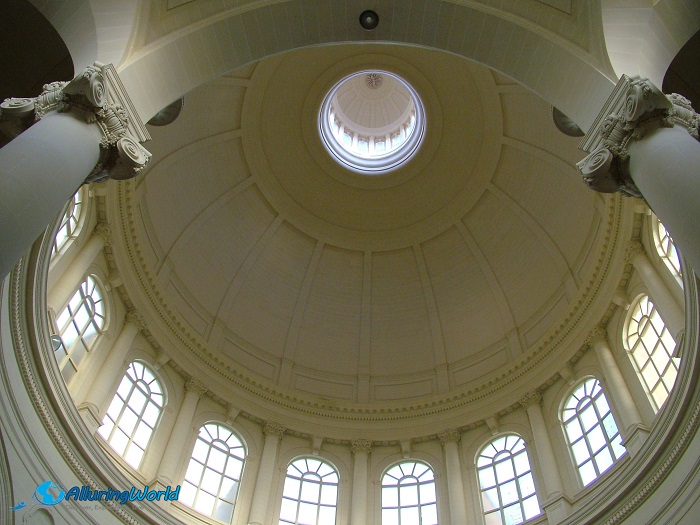 As Gozo is smaller than the sister island of Malta, the Ta' Pinu minor basilica is certainly one of the most famous churches on Gozo, and it holds an important and beloved place in the lives of Gozitans everywhere, even to those who are living abroad.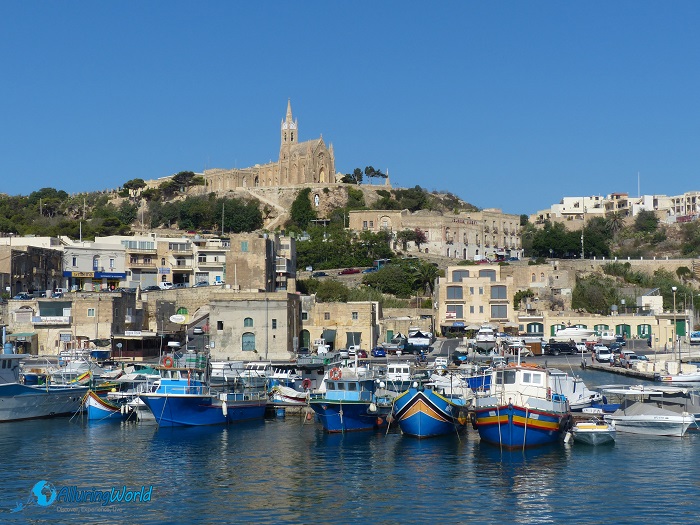 In addition, there are several miracles that have been recorded here, and one of the most commonly told is about the voice that told Karmni Grima to recite three Hail Mary's in honor of the three days that our Lady rested in the tomb before her assumption into heaven.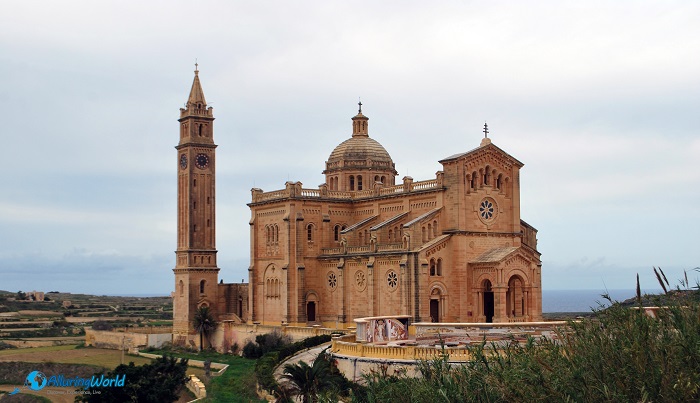 In conclusion, a definite architectural and religious marvel from the wonderful Gozo Island where many miracles have happened and they shall continue to happen, as long as the locals and every Gozitan outside Malta believes in the religious devotion that originated here, the Blessed Virgin of Ta' Pinu.