The Millau Viaduct is a cable-stayed bridge which is considered to be one of the tallest bridges in the world, and it is located in the southern part of the French Republic. Spanning over the gorge valley of the Tarn River, it was named after the Millau Commune in which the viaduct is located.

Designed by the English architect Sir Norman Foster and French structural engineer Michel Virlogeux, it has a total length of 2,460 meters (8,070 feet), and it is 32 meters (105 feet) wide.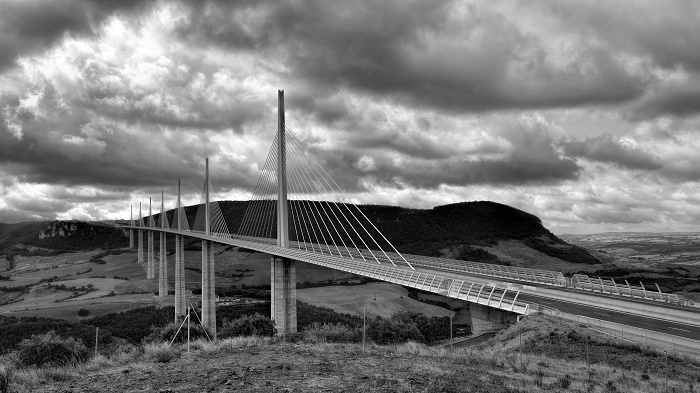 Being a magnificent example of bridge work, Millau Viaduct has established itself as one of the must-see modern monuments in the country, it is interesting to be noted that the viaduct actually connects two limestone plateaus, the Causse du Larzac and the Causse Rouge, nonetheless, the height of the tallest masts that carries the A75 highway is taller than the Eiffel Tower, with astonishing 343 meters (1,125 feet).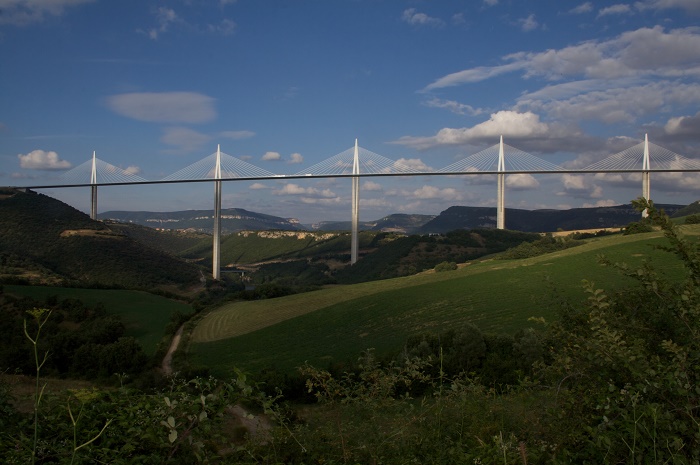 The main reason for the construction of this modern wonder is due to the high traffic that was always making problems to the locals in July and August as most of the people who were going on vacation in Spain were passing in the area. With construction beginning in late 2001, it was a big challenge for the builders as it was needed for a deep foundations that had to support the massive weight the bridge would put on the pillars.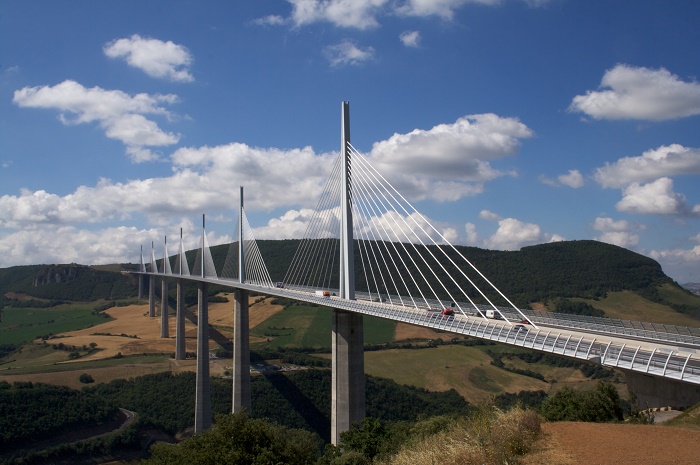 There are 7 pillars which had to be in the exact place in order for he bridge to be a success, where with multiple satellites used for their pin point location, nowadays we are able to marvel at the modern giant. When all of the pillars were completed, the deck on which the highway runs was slid on top of the pillars from each end.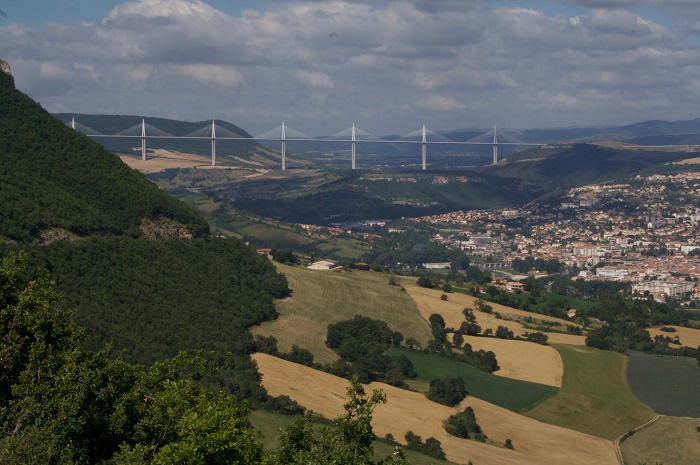 The real challenge was the meeting point of both sides, as it was dependent from the perfect geometry, which in the end was an almost enormous success. Despite the two ends of the bridge being at different heights and the slight curve in the design of the bridge, the two parts of the deck were aligned within one centimeter, making it possible for the first traffickers to pass the bridge on 14 December 2004.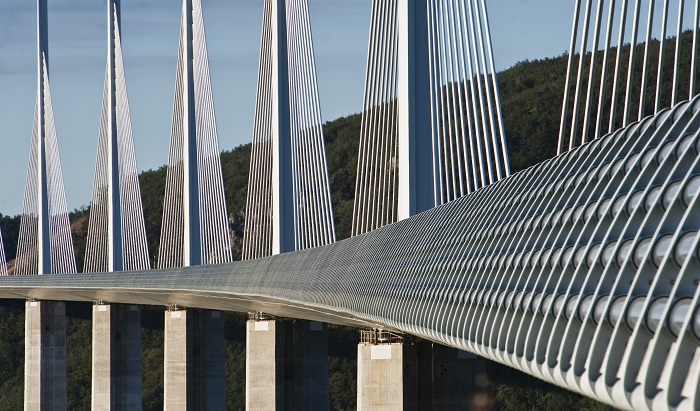 Taking just over three years to construct the Millau Viaduct at the cost of 394 million Euros, nowadays the bridge is the highest one in Europe, and it is ranked as one of the great engineering achievements of all time.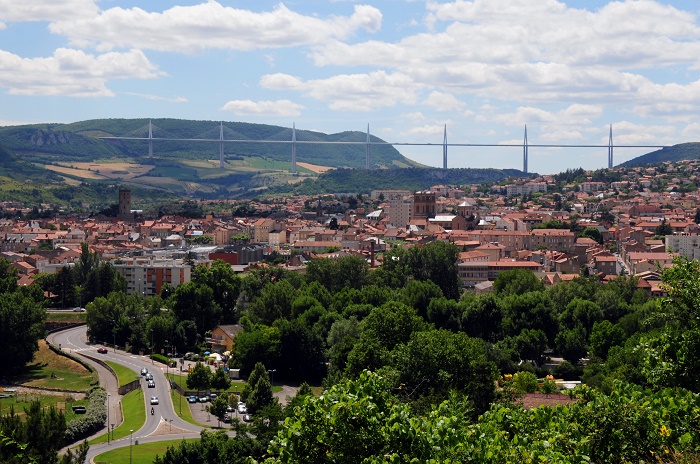 The mono axial layer of eleven pairs of of the steel cables that are holding the deck high above the valley, all connected with seven different masts, each with a height of 87 meters (285 feet), is definitely a sight which deserves to be mentioned by all those vacationers who are passing by each year and gaze in a modern wonder which we will see for a long time.