Le Mont-Saint-Michel is a small island commune which is located in Normandy, topped by a gravity-defying monastery and counts among France's most stunning sights. It is 100 hectares (247 acres) in size, and as counted in 2015, it has a population of 50.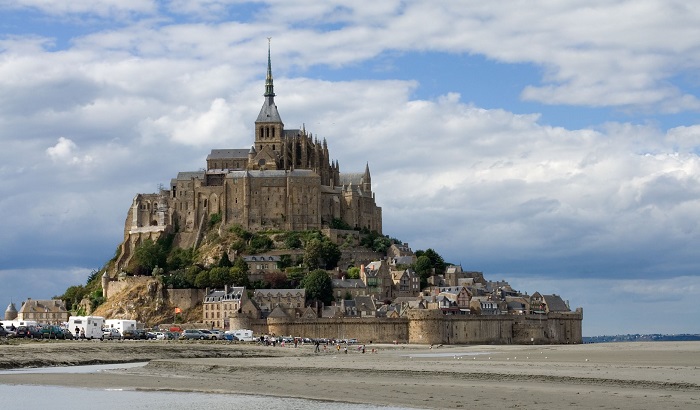 For centuries, Mont-Saint-Michel is one of Europe's major pilgrimage destinations, where this holy mount is now a UNESCO World Heritage Site, as is its breathtaking bay. It is located about one kilometer (0.6 miles) off the country's northwestern coast, at the mouth of the Couesnon River near Avranches.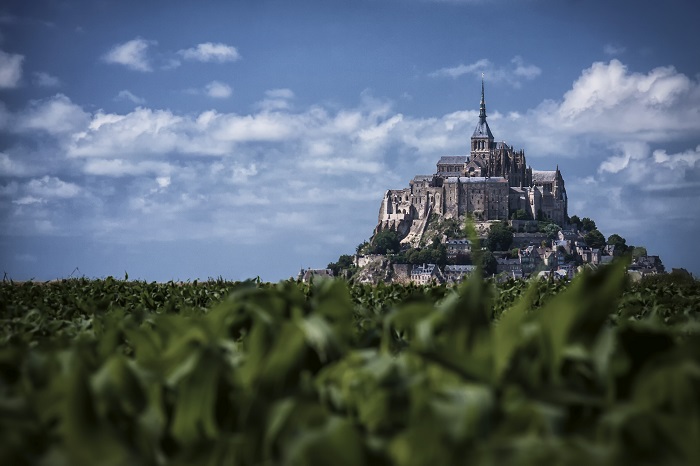 The island has held strategic fortifications since ancient times and since the 8th century AD has been the seat of the monastery from which it draws its name. The structural composition of the town exemplifies the feudal society that constructed it: on top, God, the abbey and monastery; below, the great halls; then stores and housing; and at the bottom, outside the walls, houses for fishermen and farmers.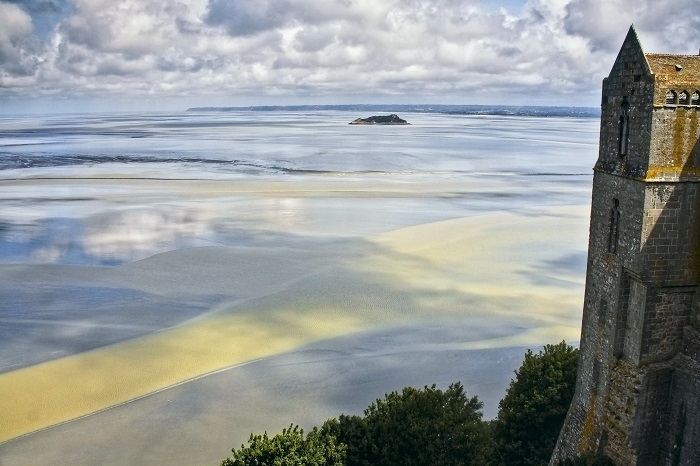 The story of how the mount turned into a great place of Christian pilgrimage is colorful. Aubert, bishop of the nearby hilltop town of Avranches early in the 8th century, claimed that the Archangel Michael himself pressured him into having a church built atop the island just out to sea.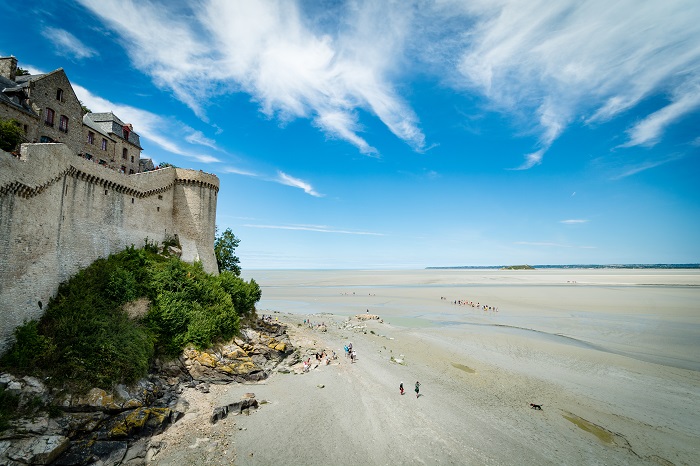 From 966 onward, the dukes of Normandy, followed by French kings, supported the development of a major Benedictine abbey on the Mont-Saint-Michel. Magnificent monastic buildings were added through medieval times, one vertiginous section being nicknamed The Marvel.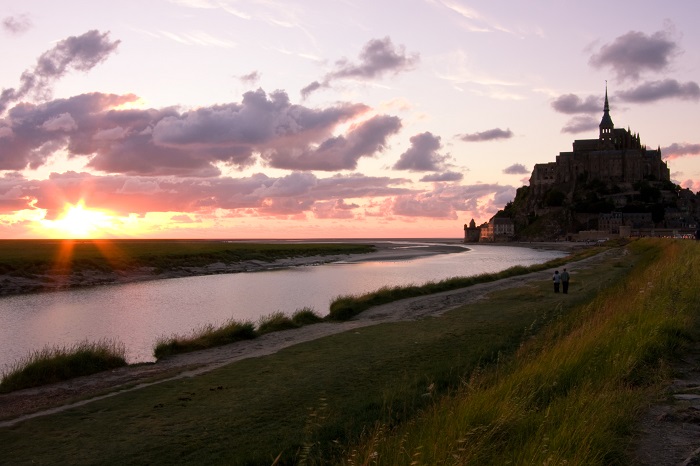 The abbey became a renowned center of learning, attracting some of the greatest minds and manuscript illuminators in Europe. Vast numbers of pilgrims visited, despite warring cross-Channel royals. However, the ramparts at the base of the island were built to keep English forces out.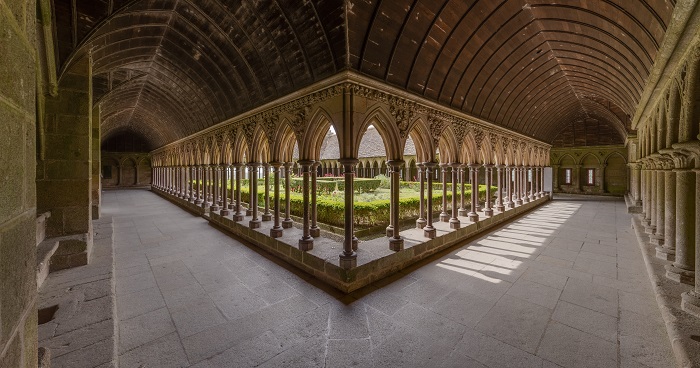 Because of its unique position, accessible at a low tide, but inaccessible when it is high tide, The Mont remained unconquered during the Hundred Years' War, where a small garrison fended off a full attack by the English in 1433. Other fine buildings went up along the steep village street, now converted into museums, hotels, restaurants and boutiques for today's tourists.