The Queen Emma Bridge is a floating bridge, sometimes referred to as a pontoon bridge, that crosses Sint Annabaai, better known as Saint Anna Bay, connecting the Punda and Otrobanda districts in the capital and also largest city of the Country of Curaçao, Willemstad.

Considered to be a great landmark of the island nation, this pontoon bridge was built in 1888 by the American entrepreneur and U.S. Consul, Leonard Burlington Smith, who wanted to name it Alliance as it connects two parts of the capital, nonetheless, it was named Queen Emma in honor of the then reigning Queen Emma of Waldeck and Pyrmont.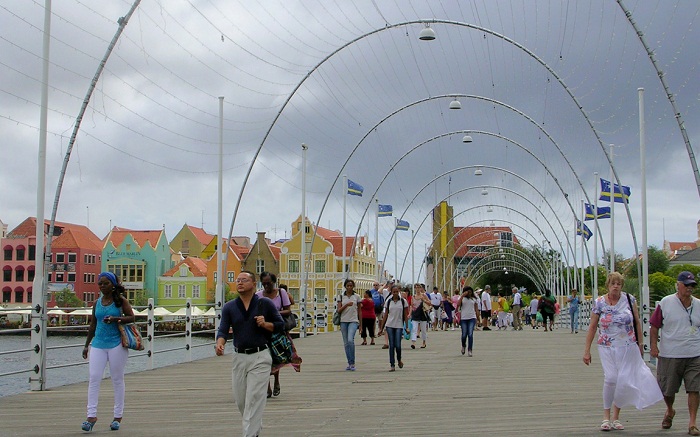 This pedestrian bridge is also called by the locals as the "Swinging Old Lady", and since there are 16 pontoon boats, the bridge opens laterally in order to allow ships to enter and leave the bay. With total length of 167 meters (548 feet) and 10 meters (32 feet) width, it creates an interesting photo opportunity with the colorful houses that can be seen around the bay.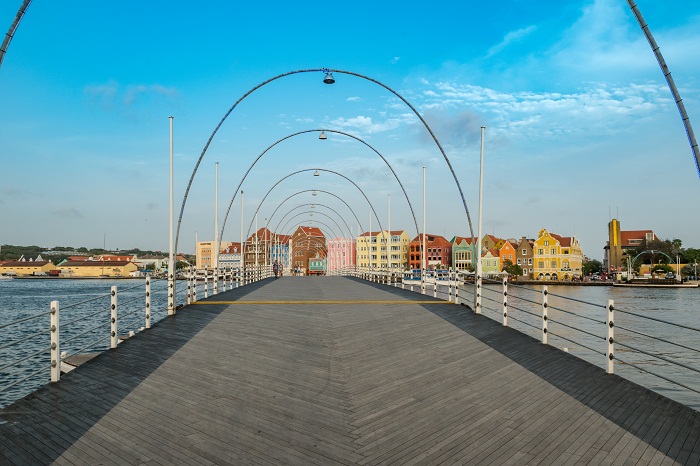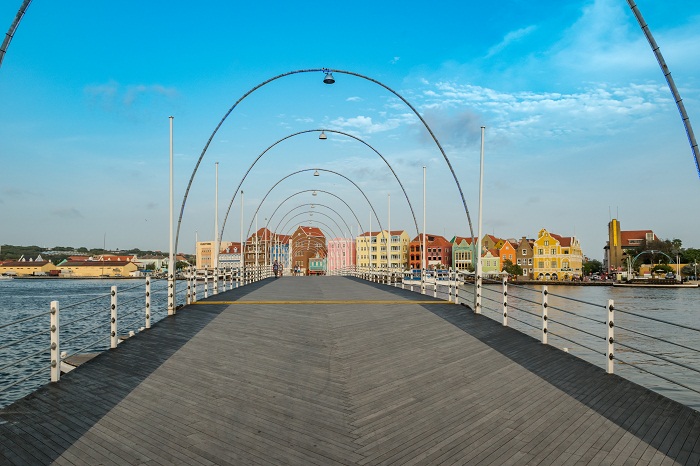 Throughout the history, the bridge was an important link in the Curaçao's capital, and even between 1901 and 1934 those that wanted to cross the bridge had to pay 2 cents, unless the pedestrians were crossing barefoot, in which case the crossing would be free of charge.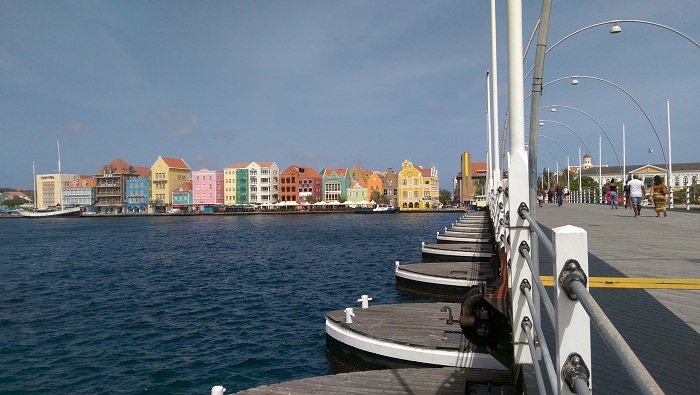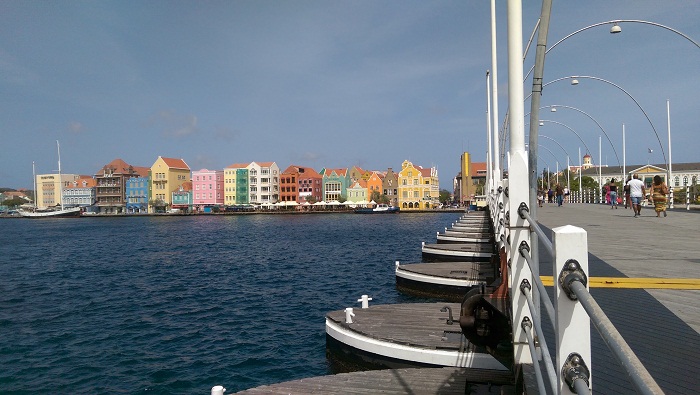 In addition, there were several restorations, one in 1939, 1961, one longer one from 1983 until 1986 and another one in 2006, where today Queen Emma Bridge is considered to be safe and excellent way of crossing Saint Anna Bay. All in all, this unique piece of historic bridge is definitely one of the more interesting features from Willemstad, where everyone that crosses it, whether with or without shoes, will certainly feel the long history that is still behind it.