Fort Amsterdam is a fort and one of the first buildings built in the capital city Willemstad, of the island nation Curaçao. The fort has been built in 1634, and ever since it is guarding the Curaçao harbor against marauding pirates and other enemies throughout the centuries.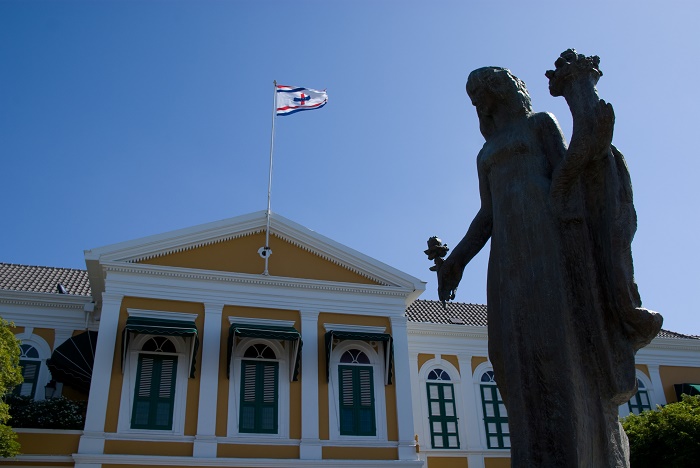 Built by the Dutch West India Company (DWIC), it served also as a headquarters for the Company and it was the main of the eight forts on the island. Even though the island in the past belonged to the Spanish colonialists, the DWIX was searching for a new outpost in the Caribbean and Curaçao seemed like the best fit for them.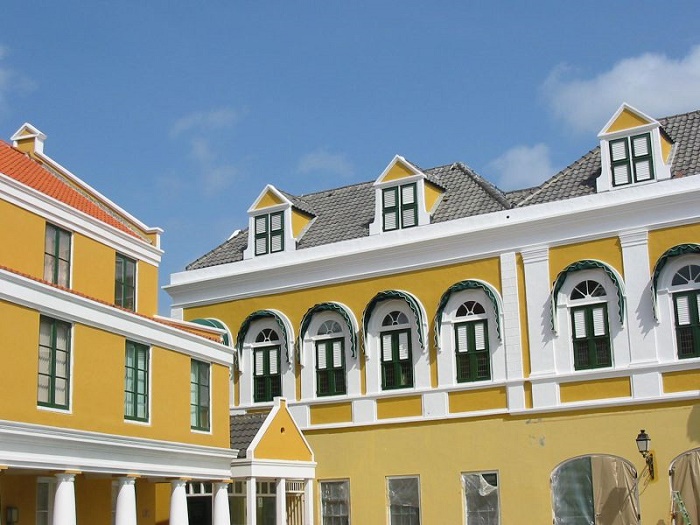 The Dutch admiral Johannes van Walbeeck with 200 soldiers fought the smaller Spanish army of 32 soldiers, and took over the island in 1634. There has been a lack of drinking water and food, for which the soldiers who built the fort, wanted their salaries to be raised.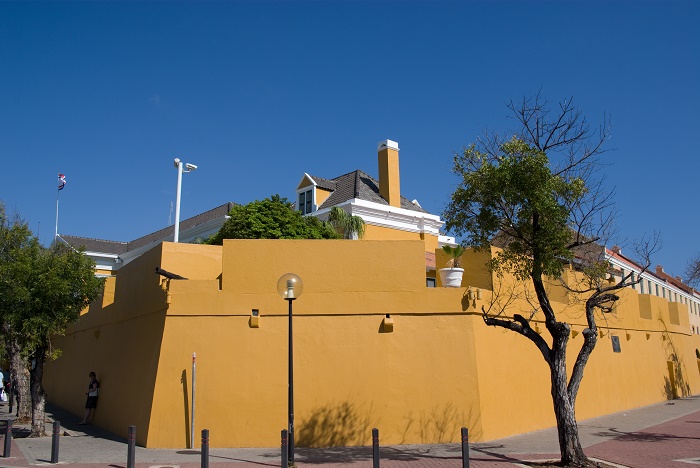 Designed with 3 meters (10 feet) wide walls and five bastions from which only 4 were built and finished in 1636, the fort was attacked by the British and taken over in 1804.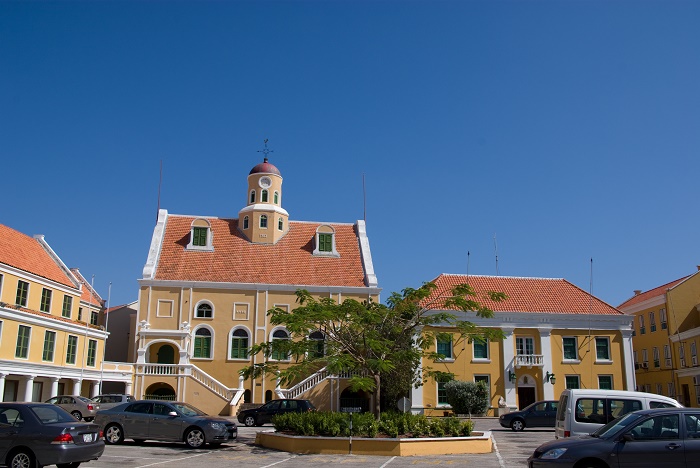 The Fort is accompanied with the historic Fort Church, and together they surround an open quadrangle square entered through a small archway. Today this building serves as a Seat of the Government and Parliament for the Dutch Antilles, which also includes Bonaire and St. Maarten, but not Aruba.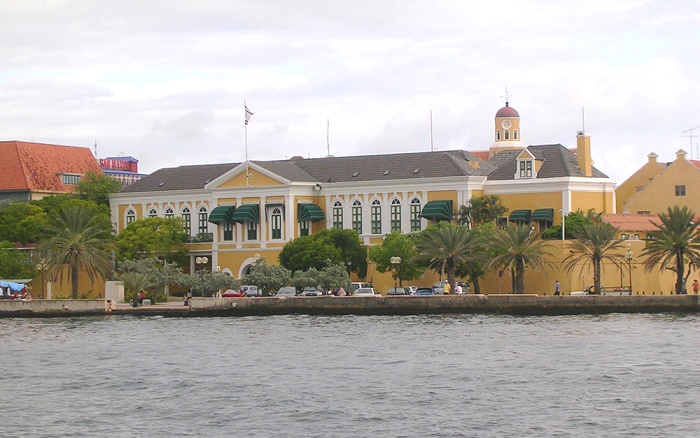 There is a Fort Church Museum located in the back of the church and is said to contain a very fine collection of artifacts pertaining to the Church's Dutch Protestant congregation. The Protestant Fort Church, opened in 1769. On display are artifacts such as silver chalices and a mahogany baptismal font, with a collection of records of the congregation going back hundreds of years. Quite a landmark and symbol for the long history of Curaçao.