Christoffelpark is a national park, protected nature area and tourist attraction that houses the highest point on the island of Curaçao, which is a constituent country of the Kingdom of the Netherlands. With a height of 372 meters (1,220 feet) above the sea, Christoffelberg peak is certainly the highest peak of the lower Netherlands Antilles, often known as the Dutch ABCs, which actually stand for Aruba, Bonaire and Curaçao.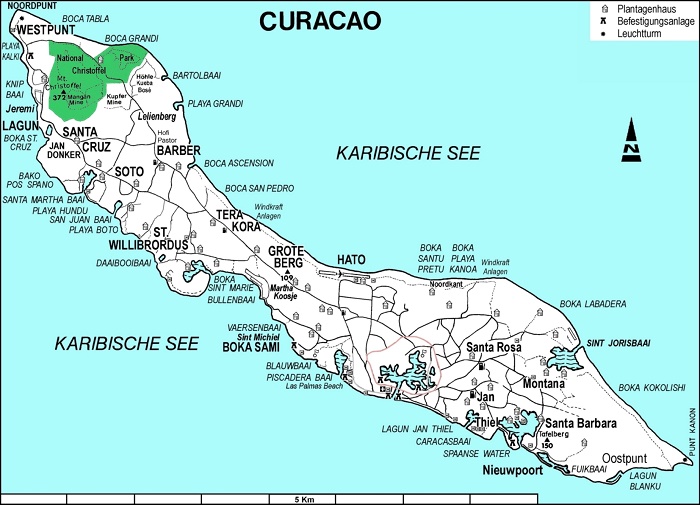 Being an interesting and impressive mountain around which the national park is spread, Christoffelpark is notable for its flora, fauna, culture and history, since it includes three former plantations, a mine complex, Newton, all together encompassing as much as 2,000 hectares (4,942 acres) of land.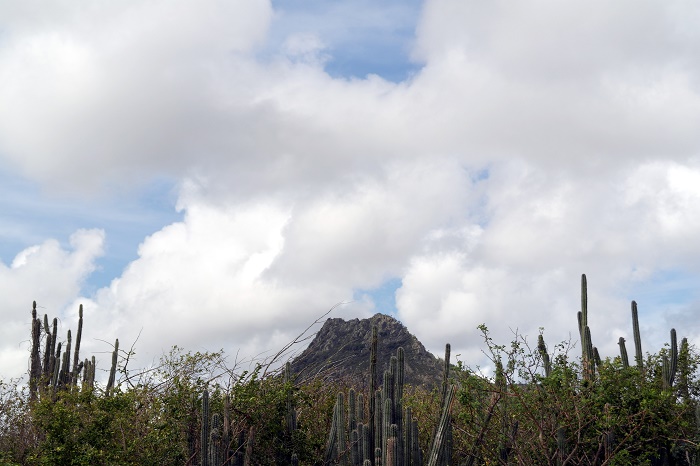 The nature lovers will enjoy as much as possible in this treasure which has more biodiversity that anywhere else on Curaçao. Most noticing are the three pillar cacti species which can reach a height of about 3 meters (10 feet), datu, kadushi, and kadushi di pushi, then the divi-divi trees and plenty of exotic flowers.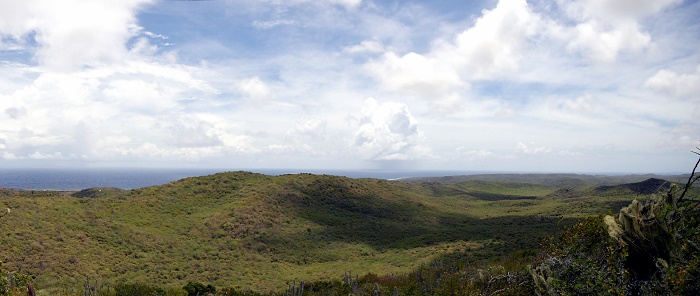 The area is abundant in fauna as the white-tailed deer, the cottontail, and several species of bats can be seen all around the park, in addition to the birds like the rare white-tailed hawk, an endemic subspecies of barn owl, hummingbirds like the common emerald and the crimson topaz, and the endemic yellow oriole.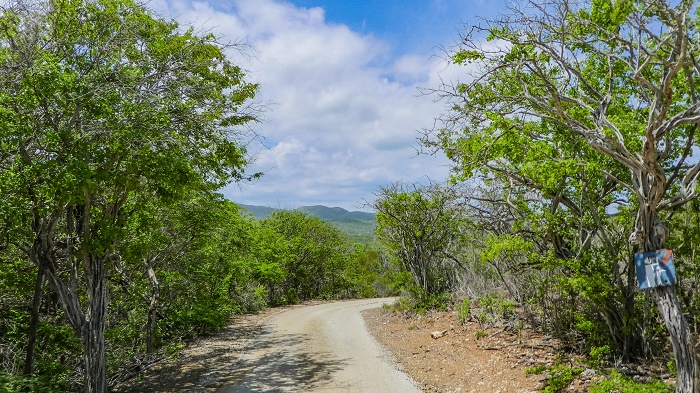 In recent years, Christoffelpark has gained some extra popularity as visitors of the island are hiking to the highest peak through the eight different hiking trails.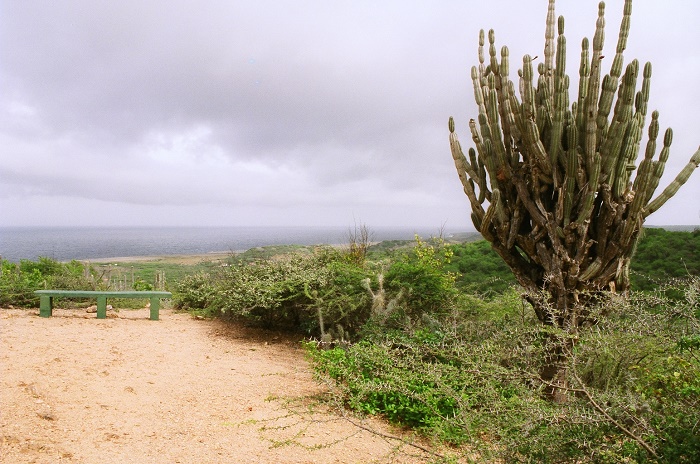 All of the visitors along the way are enjoying in the plantations Savonet, Zorgvlied and Zevenbergen, nonetheless, all of the visitors should start ascending the mountain by 10 o'clock in the morning, due to the dangers the hikers can find along the way. Being one of the better hikes in the Caribbean area, it is always nice to sweat a bit more hiking after staying at the beach for sometime.