The Chongqing Grand Theatre is a performing arts venue located overlooking the Yangtze River in central Chongqing, People's Republic of China. Despite it being the fastest growing city in the People's Republic of China, most Westerners have never heard of the Chongqing principality and its city, located in the south western part of the country.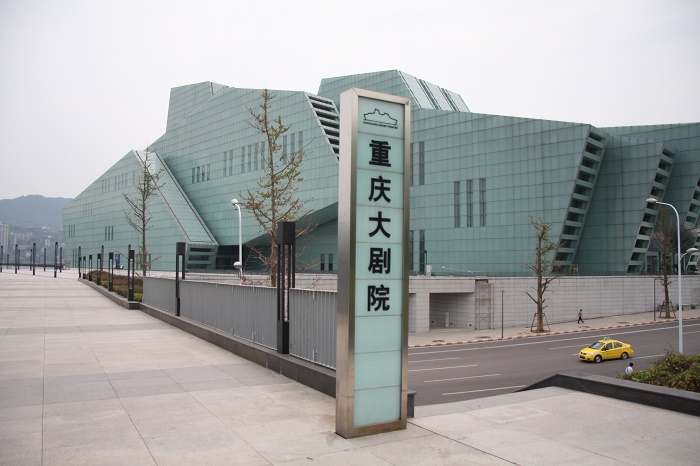 The explanation to the city's anonymity lies in how it plays Chicago to Shanghai's role which is compared to New York. In other words, it focuses on China's internal and faster growing economy, versus Shanghai's global outreach. With a total floor area of the Theatre, second only to that of National Center for the Performing Arts, it is a first-class performing arts center putting on superlative performances in Chongqing City.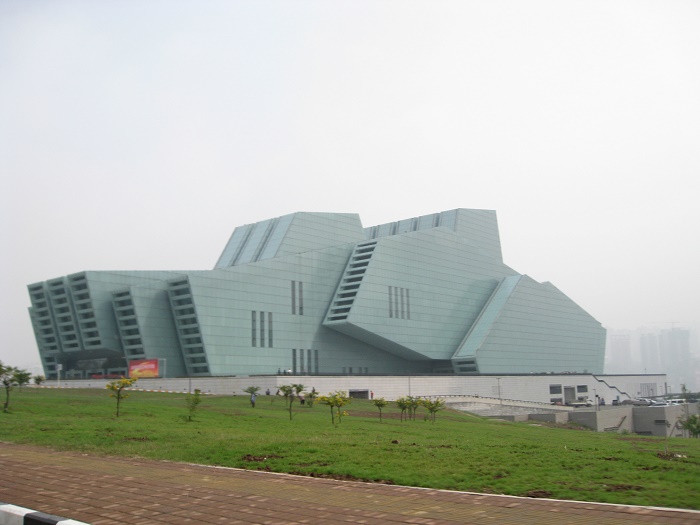 Chongqing Grand Theatre with "Sails Lost in Boundless Sky" as its design theme selects light green glass as façade building materials, making the appearance of the Theatre just like a "glass spaceship" and implying "journey from the past to the future".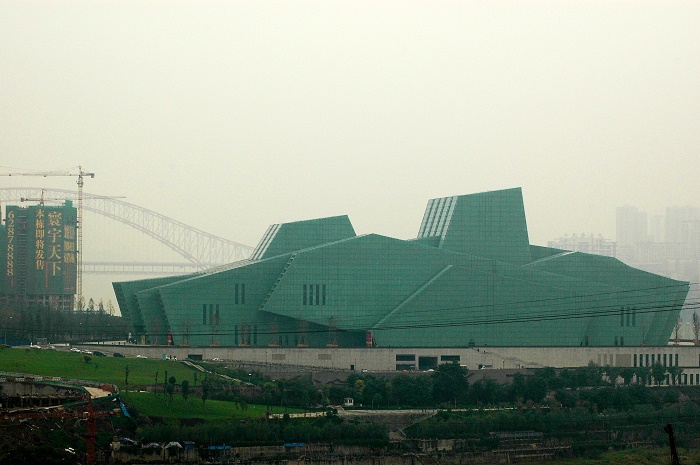 The 64-metre 6-storey building was constructed from 2005 until 2009. Masterminded by Meinhard von Gerkan, co-founder of German architecture firm GMP (Von Gerkan, Marg und Partner), the stunning building resembles a ship in motion sailing along the Yangtze. With seven ground floors and two underground floors, the Theatre has a floor area of 100,300 square meters (1,079,620.21 square feet).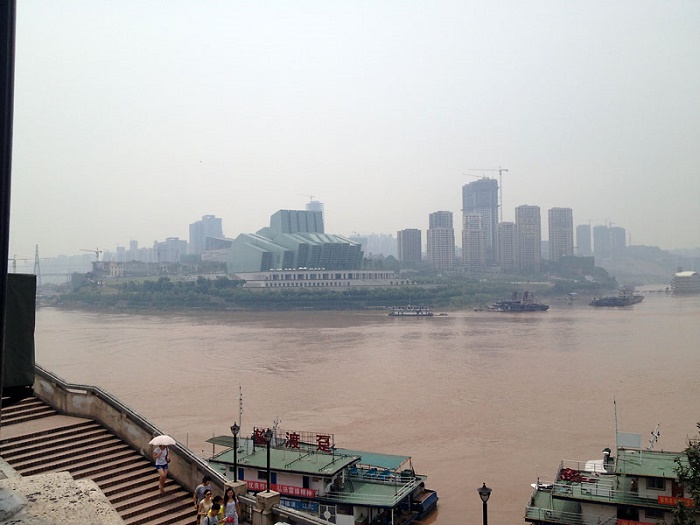 The total investment of the Theatre is 1.6 billion Yuans. The Grand Theatre has a 1,850-seat (including 88 seats in orchestra pit) large theatre for large scale operas, dance dramas, ballets, symphonies and variety shows. It also has a medium theatre with 930 seats (including 75 seats in orchestra pit) for small scale dancing and singing performances, dramas and stage plays, etc.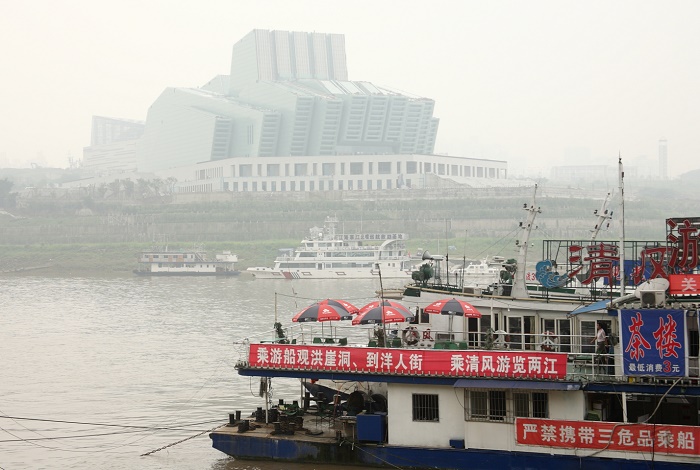 The theatre is also the largest building in the world to use water air conditioning – a blessing given Chongqing's poor environmental record.

Because of its proximity to the Yangtze, the theatre utilizes the thermal principle of water within its internal structure  to save up to 30% of power usage where the river water is approximately 15 degrees cooler than the air in the summer and 10 degrees warmer in the winter.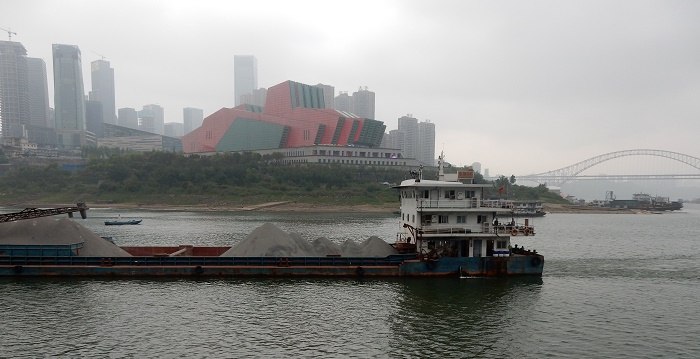 Although only a small percentage of Chongqing's residents will ever be able to enjoy the Grand Theatre from inside, millions will flock to witness this architectural masterpiece from outside and enjoy the panoramic view across the Yangtze.