The Kalta Minor Minaret is an unfinished tall minaret which is located in the vicinity of the west entrance to the Old City, better known as Ichan Kala, of the fortified part of the town of Khiva, which then is part of the Xorazm Region, within the central part of the Republic of Uzbekistan.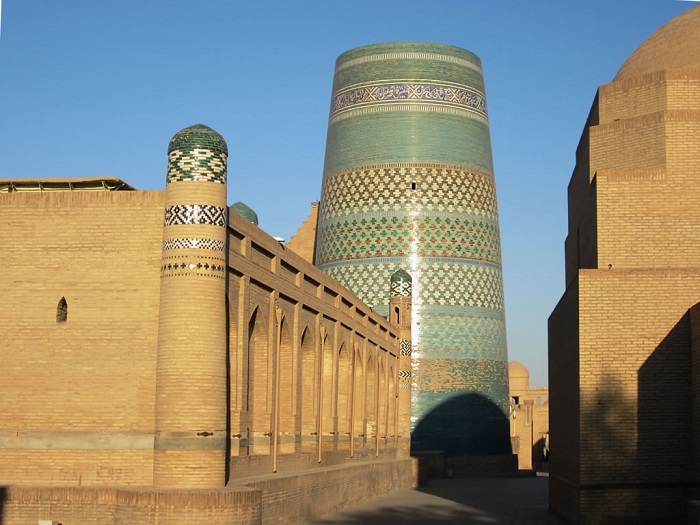 Nowadays, the Kalta Minor Minaret is represented as the real symbol of the town, and it is very difficult to imagine it without this oriental masterpiece. The most unique size and design are definitely captivating since the foundation is measured to be 15 meters (49 feet), while the height is staggering 29 meters (95 feet) above the entire town, and only one third of the projected height between 70 and 80 meters (230 and 262 feet).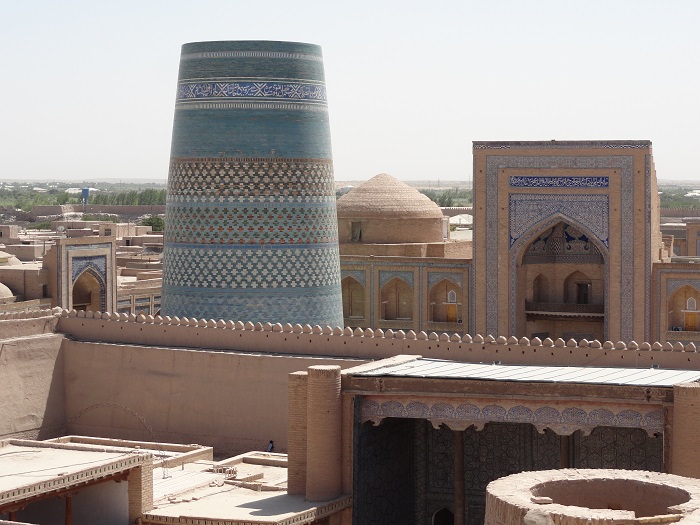 The construction began in 1851 by the orders of the great ruler of the Khiva Khanate, Mohammed Amin Khan, who as a matter of fact wanted to build this grandiose structure so that he would be able to see all the way to Bukhara, another town in the southern part of Uzbekistan.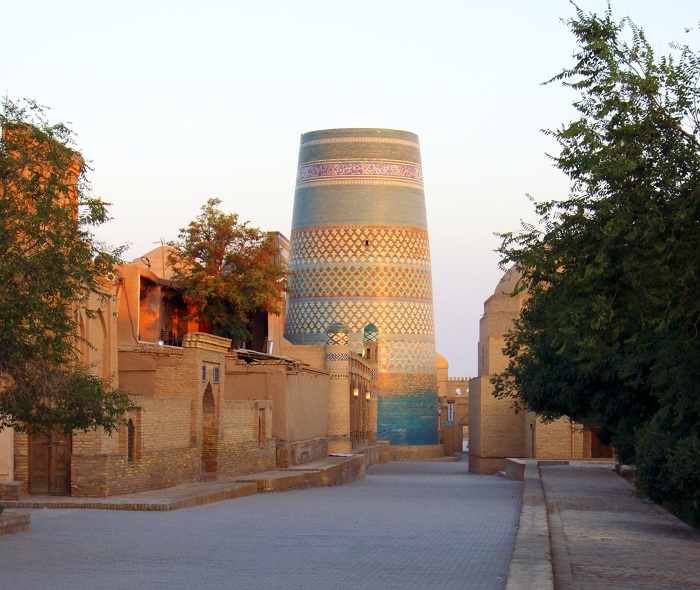 There are two stories behind the unfinished minaret, where one is because of the untimely death of Khan Amin in 1855, and the other one because of the escape of the minaret's master architect. As a matter of fact, the Emir of Bukhara learned that the Khiva Khan was building such enormous structure, he too invited the architect to build another, this time higher one after the completion of Khiva's minaret.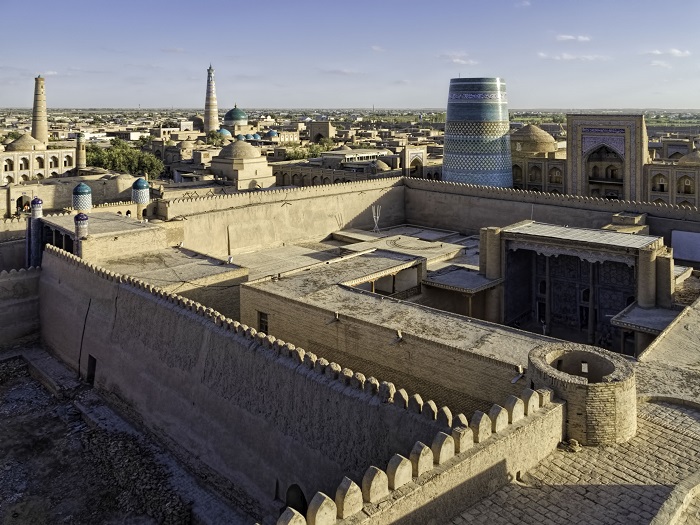 The Khan learned about the agreement, and ordered for the master architect to be executed, as soon as the minaret is completed. After hearing about this plot, the prime architect fled the town, thus leaving the mesmerizing minaret incomplete. Still, behind these legends, there is another truth that is somehow more relevant from today's point of view.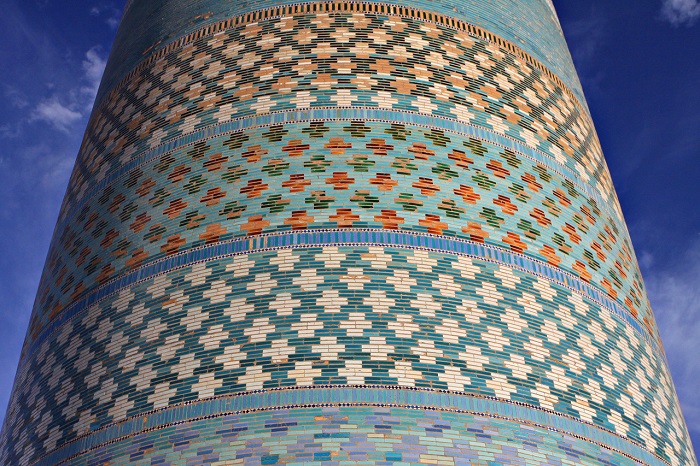 Namely, with some discoveries, some architects nowadays suggest that the work was left incomplete because the minaret would have collapsed if it was a little bit higher. Be that as it may, Kalta Minor Minaret is fully covered with glazed tiles that form intricate and diverse ornaments where the dominating colors are blue and green.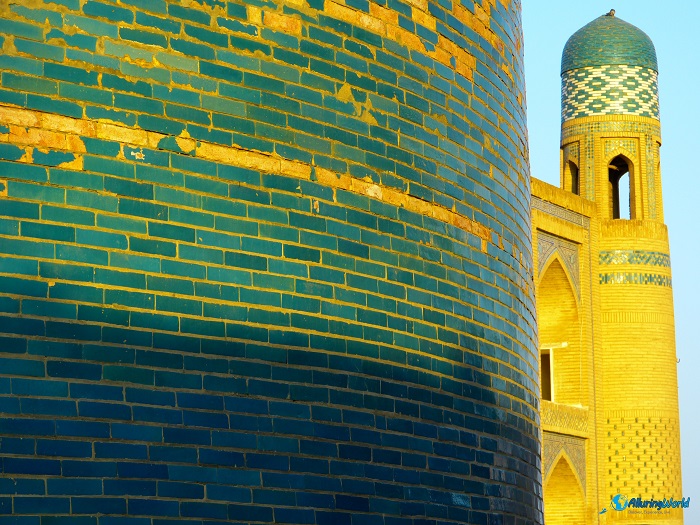 There is a quite big contrast between the walls of the Old City and Kalta Minor, giving Khiva something spectacular that would inspire many people to make the trip to this small town that is somehow overshadowed by the more popular Samarkand.