The Navoi Theater, also known as Alisher Navoi State Academic Bolshoi Theater, it the official building where the national opera theater of the Republic of Uzbekistan is located.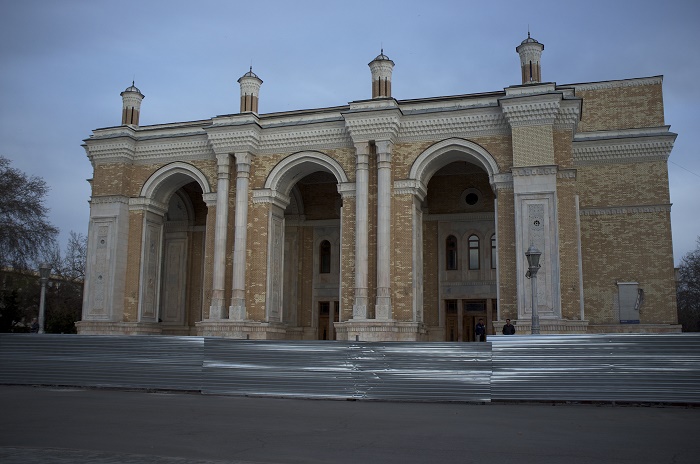 Located in the central part of the capital city Tashkent, it is the only Bolshoi Theater in the whole territory of Central and South East Asia.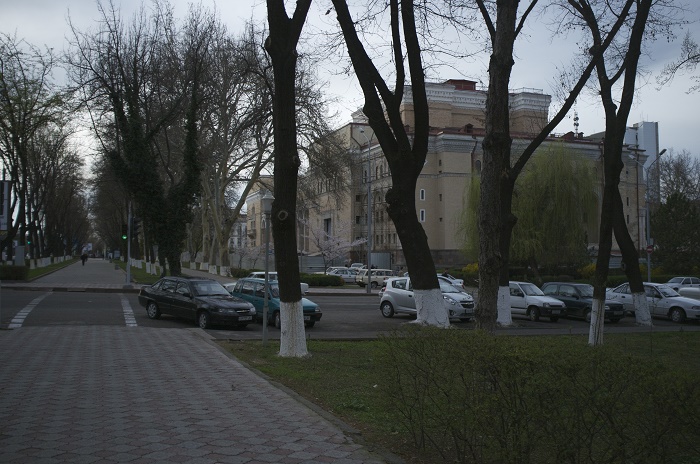 The theater was formed in 1929, when amateurs from the concert-ethnographic ensemble under the direction of M. Kari-Yakubov established the professional theater, which in 1939 became the Uzbek State Opera and Balet. Designed by the acclaimed Russian and Soviet architect, Alexey Viktorovich Shchusev, it was built between 1942 and 1947 and dedicated to Alisher Navoi, who is considered to be an Uzbek poet.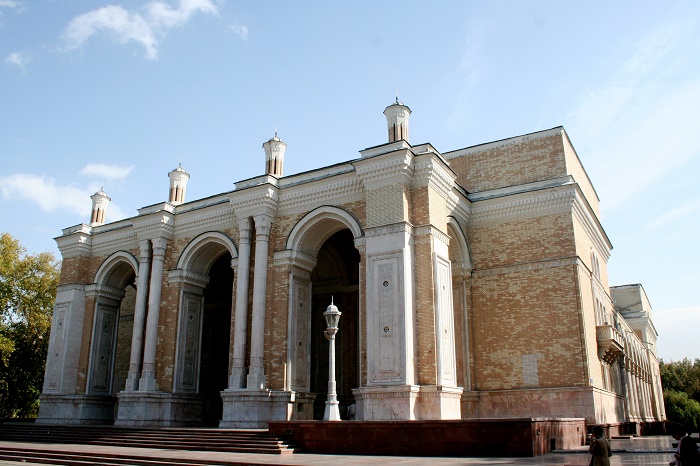 Even though during the construction, Japanese prisoners of war were used under forced labor, nowadays the building represents an architectural monument from in the country that has different halls that are shaped in decor from the different regions of Uzbekistan.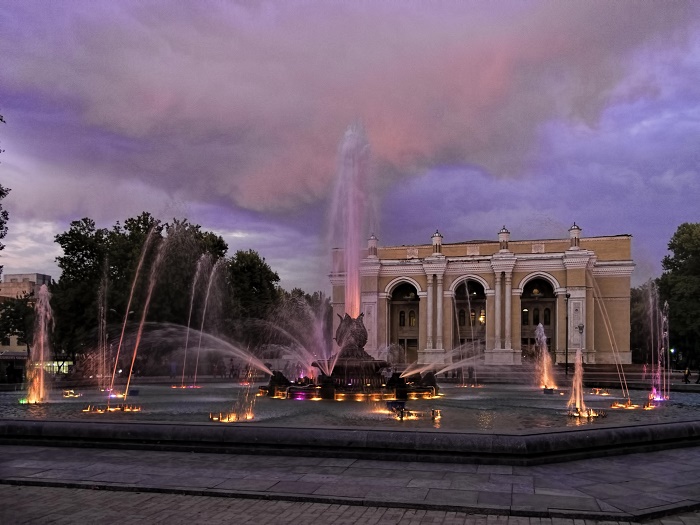 Tashkent Hall, Bukhara Hall, Khorezm Hall, Samarkand Hall, Fergana Hall and Termez Hall have their own styles and features, whereas the most striking example is the Bukhara Hall that has such unique techniques of decor as groove on gunch, imposed on a smooth surface, something which can be seen in the Bukhara Emir Palace.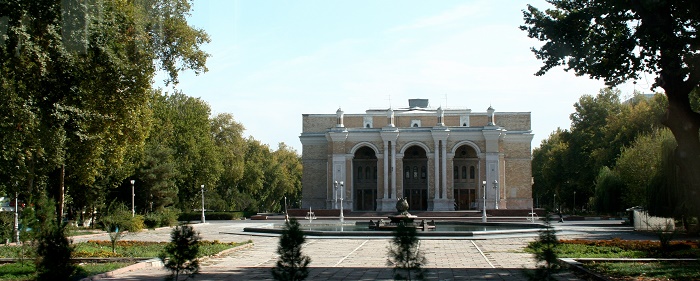 The façade too has very interesting motifs of monumental architecture, which represents somehow a search of the synthesis of national art of building and methods of classic European compositions. The front is with deep lancet arches, and there is a pattern of the lateral galleries that follows the motif of the main portal.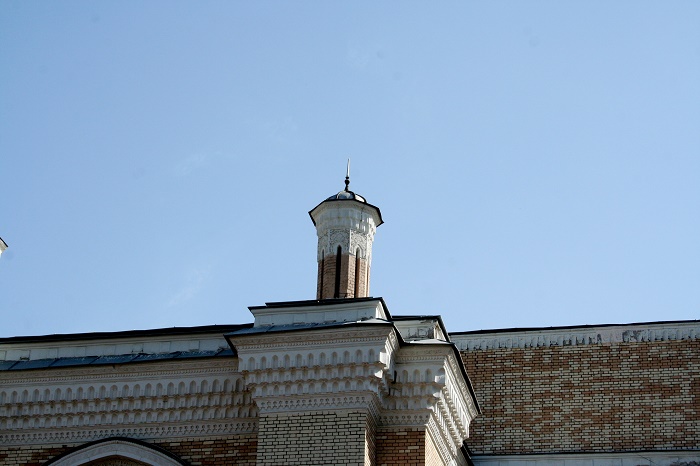 With a capacity of 1,400 people, it has an area of 540 square meters (5,813 square feet), it is one of the most important structures in Tashkent. Nevertheless, the Theater Square in front of the building is enriched with a fountain that was an offer from A. V. Shuseva, and with the reconstruction of the building, the entire space will shine once again in its glory it had during the Soviet era.