Bibi-Khanym Mosque presents one of the most important monuments to be located in one of the oldest inhabited cities in Central Asia, Samarkand, in the Republic of Uzbekistan. There is a legend stating how the mosque got its name. According to that legend, the Tamerlane's favourite wife, Bibi-Khanym, in honour of his return from a trip to India built him this mosque.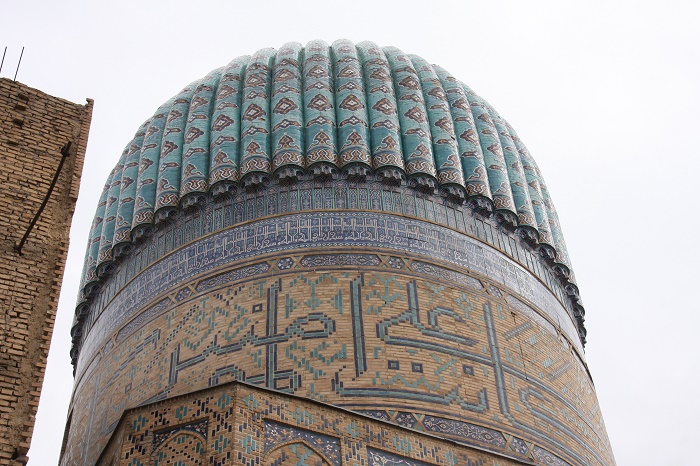 Aiming it to be the most grandiose creation of Samarkand, the leading architect of the construction of the mosque, fell madly in love with the beautiful queen, and delayed the completion of work in any possible way. Furious because of the delays, the Queen asked the architect to build the mosque faster, however, in return he asked for a kiss.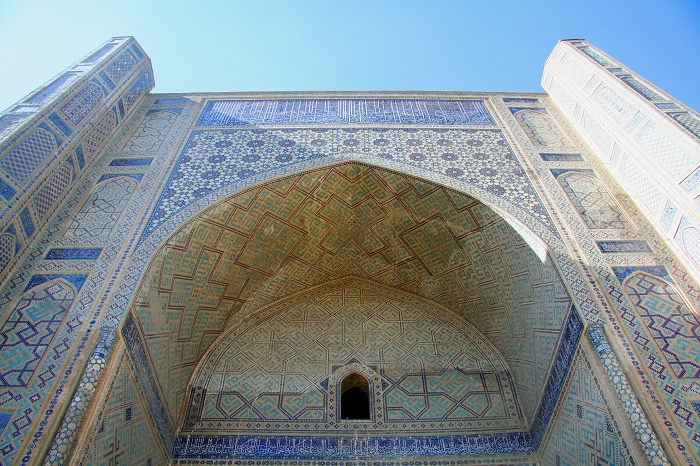 The queen had to agree with the terms of an impudent architect, but his kiss was so hot, that it left a bright trace on the tender cheek of Bibi Khanym. Timur returned from the successful trip. He was delighted with a gift of his wife: a majestic cathedral mosque which was completed on time by the architect, but he could not help noticing a trace of the kiss on the cheek of his beloved wife.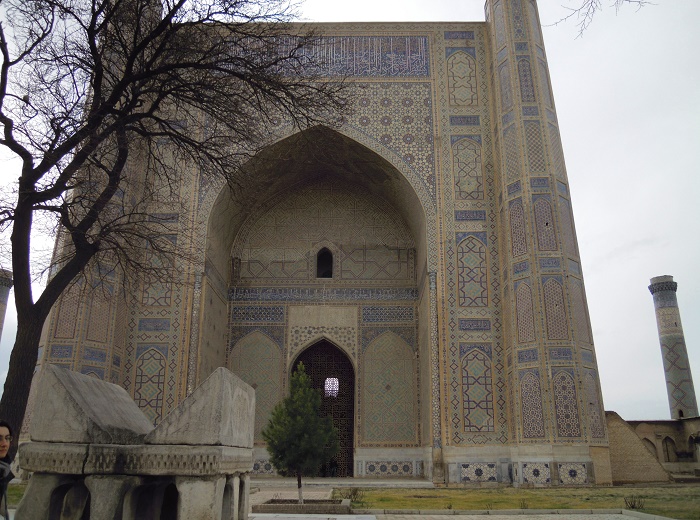 Still unknown what has really happened with the end of the legend, there are many variations floating around. One is that the architect was killed and buried in an underground mausoleum where the King placed his library. All in all, the mosque started being built in 1399, after King Timur's conquest of India and finished in 1404. In the 15th century it was one of the largest and most magnificent mosques in the Islamic world.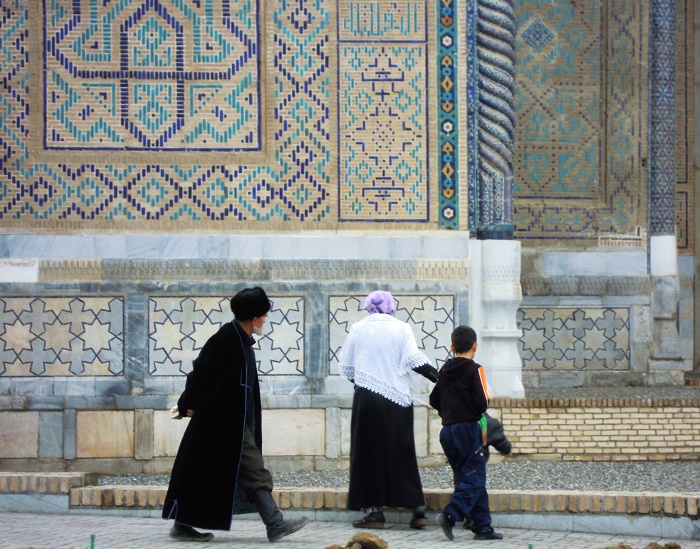 But with the time, the mosque started deteriorating and the strong winds, bad weather and the major earthquake that occurred in 1897 have left the mosque in ruins. During Soviet times, the first basic investigation and securing of the ruins have began, where later in the late 20th century the Uzbek government began with the restoration of the three dome buildings and the main portal.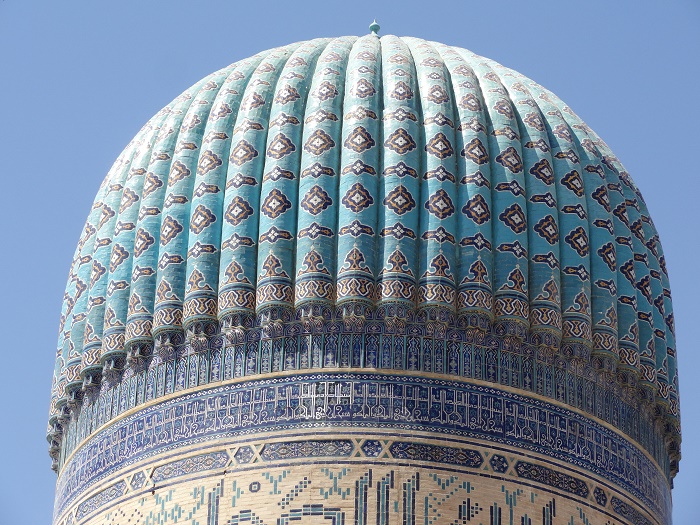 Still today, not just the mosque but also the whole complex around it, is being restored. This mosque which main dome is 40 metres (131 feet) high, and the Azeri architectural style allures a lot of visitors, which is making it one of the most popular spots in Uzbekistan.