The Darvaza Gas Crater, sometimes referred to as the Door to Hell or Gates of Hell, is a natural gas field that can be found in a collapsed cavern that is located in the vicinity of the village of Derweze (Darvaza), in the middle of the Karakum Desert, within the central part of Turkmenistan.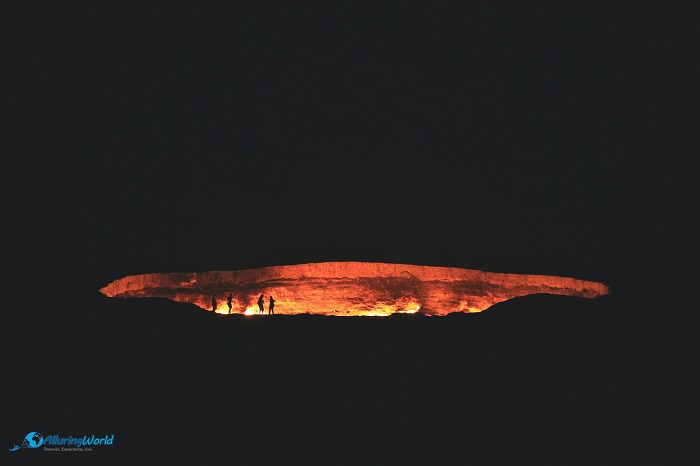 The gas reserve that feeds the fiery flames is considered to be one of the largest ones in the world, and the name "Door to Hell" was given by the locals that referred to the fire, boiling mud, and orange flames that are present constantly in the large crater.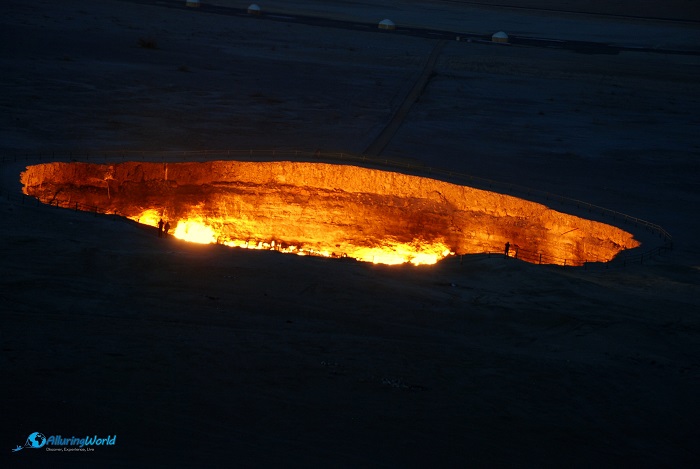 As a matter of fact, geologists in 1971 discovered the enormous field thinking that it is a substantial oil field, and as they wanted to prevent the spread of methane gas, they lit intentionally the gas that was coming out of the ground, making it to continuously burn and to be nowadays one of the most intriguing features from the nation in Central Asia.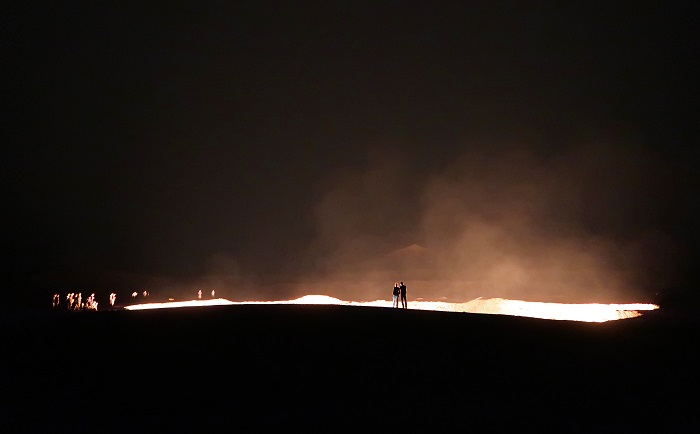 The Turkmen government too, hopes that this unique place will become a quite popular tourist attraction, as people can do wild desert camping in the vicinity, despite being considered as a closed nation.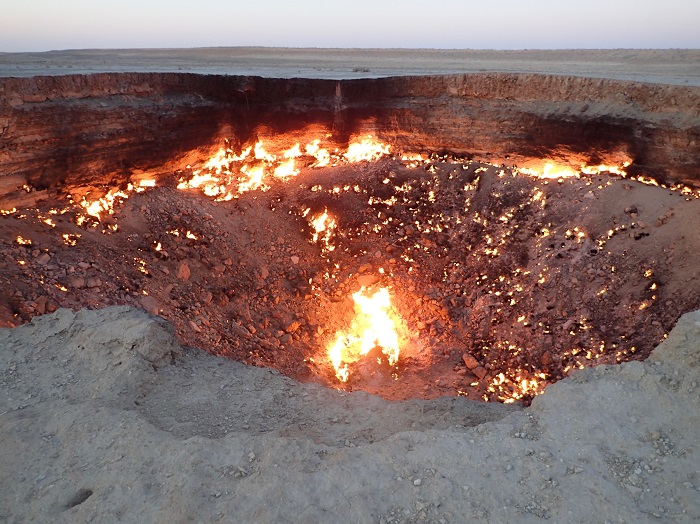 When the engineers discovered the gas, they thought that it will burn off within a few weeks, nonetheless, their estimates were quite wrong, and not only has it continued to burn today, it is also expected that it will burn for many decades more.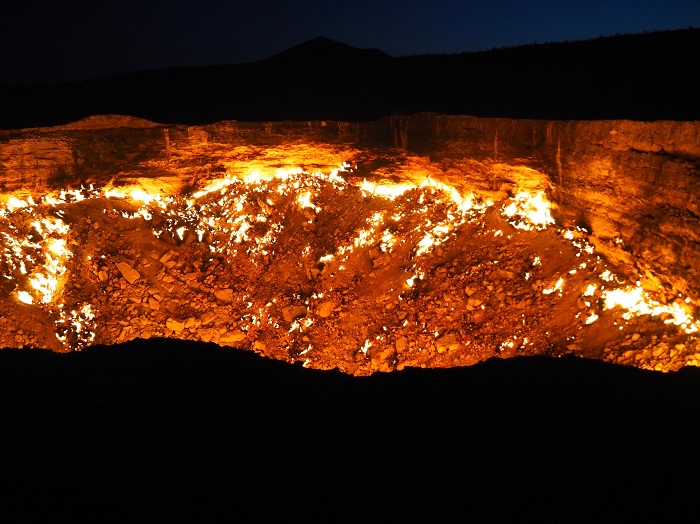 The crater itself is some 70 meters (230 feet) in diameter, and the hot spots where the fire can be seen are ranging between 60 meters (200 feet) in width and some 20 meters (66 feet) in depth. There are no clear sources whether the Soviet story is true, as there are no written records, and the Turkmen version is too unreliable.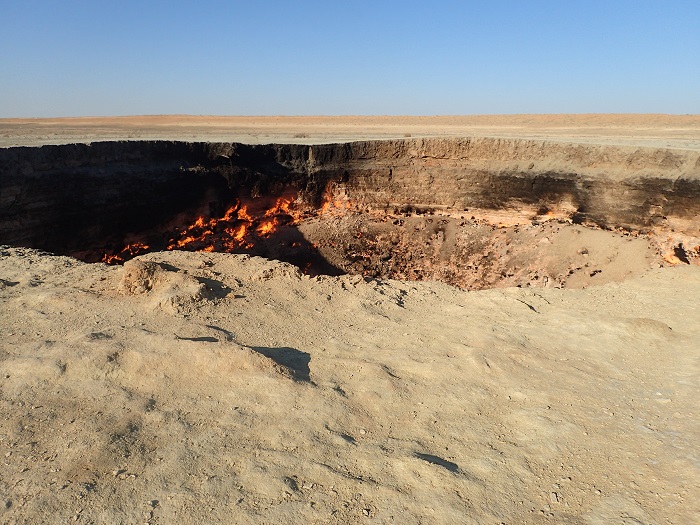 Still, to popularize the place, the President of Turkmenistan, Gurbanguly Berdimuhamedow, in 2013 declared part of the Karakum Desert including the gas crater a nature reserve, and he even visited the Darvaza Gas Crater in 2019 and made doughnuts where later he also appeared on the national television so that the rumors of his death would stop.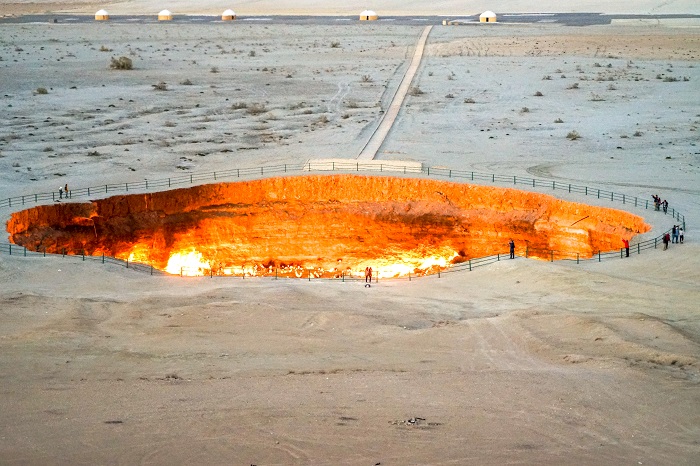 All in all, certainly, many people who would come to this almost inaccessible nation in Central Asia would come and see in person the hell that has been burning for decades, and will possibly be burning for many centuries to come.