Oguzkhan Presidential Palace is the official seat and also residence where the President of Turkmenistan is doing the daily duties, and it is located in the capital city of Turkmenistan, Ashgabat. Located more precisely on Independence Square, sometimes referred to as the Presidential Palace Square, it has a very central location within the city, and as it is newly built, it replaced the little Türkmenbaşy Palace.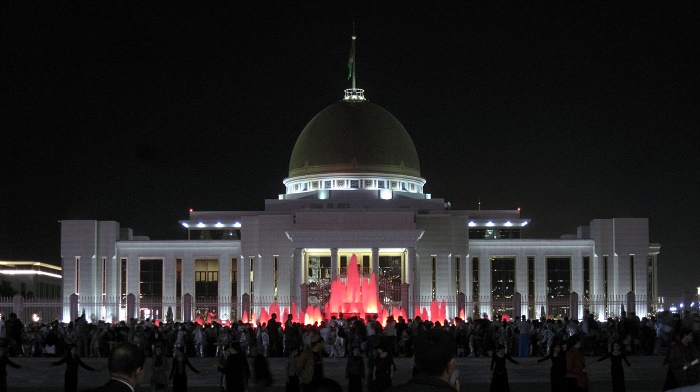 The first palace was built in 1997 by the French construction company Bouygues for the first President of Turkmenistan, Saparmurat Niyazov, which served as the official seat and residence until his death in 2006.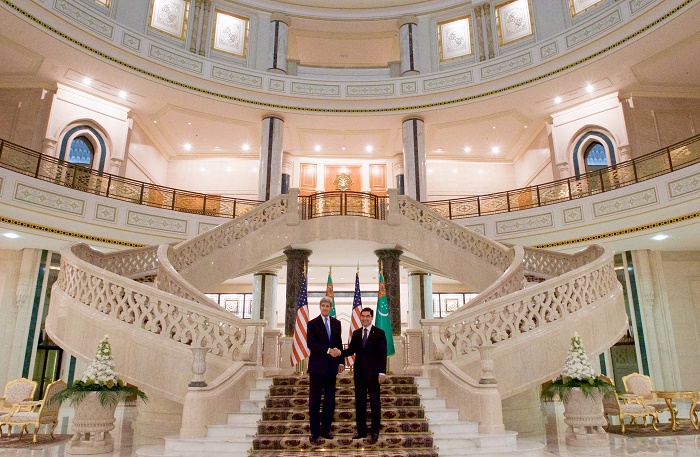 In order for the second President of Turkmenistan, Gurbanguly Berdimuhamedow, not to be overshadowed with the previous palace as it was losing significance from the palaces in nearby countries, like Kazakhstan and even Tajikistan, he rebuilt the Oguzhkhan Palace, beginning in 2008 and completing it in 2011. This new palace is too flamboyant, rich in details, as it has one huge golden dome atop which the Turkmen flag is featured.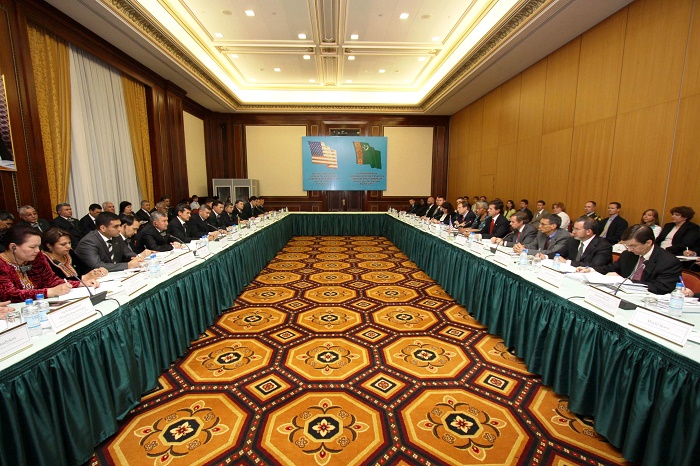 The wide entrance is enriched with fountains that are separated with a foot-path that leads to the official entrance to the building. Having a white marble façade, the building is enriched even more with golden frame windows, and there are the traditional Turkmeni patterns which are usually found on carpets and the Turkmen flag on the golden frames at the main entrance.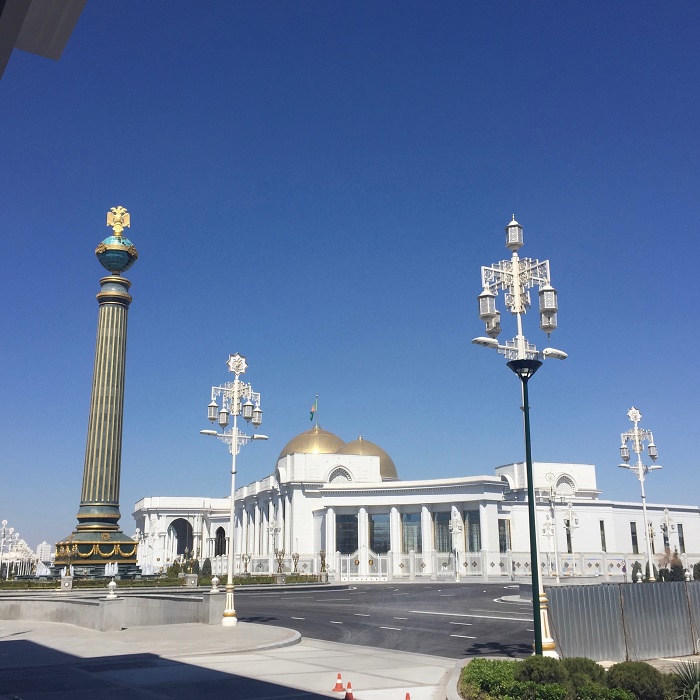 The interior is enormous as it has plenty of space which features the central hall where a welcoming ceremony is held to all of the official visitors of Turkmenistan. The Golden Hall is the room where bilateral talks at the highest level are taking place, and in addition to that one is the Gorkut Ata Hall, which is too used for talks.

Sejuk Khan Hall is the place where most of the bilateral and intergovernmental agreements are being signed, finishing with the Bayram Khan Hall where everything in press conferences and briefings for representatives of leading media and international news agencies is being presented.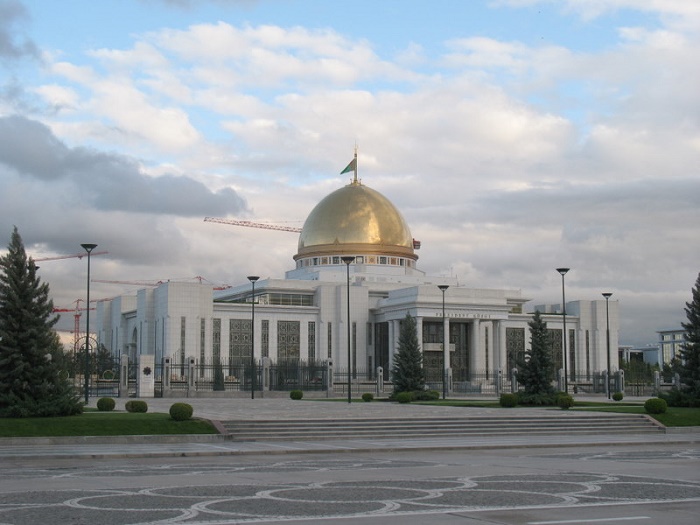 There is also the Magtymguly Hall which is specifically designed for a variety of meetings and cultural events which is certainly the place where most of the visitors will get the chance to be introduced and see the interesting Turkmen culture.