Khan Shatyr, formally known as Khan Shatyr Entertainment Center, is a huge purposefully built transparent tent that is located in the capital city of the Republic of Kazakhstan, Astana (Nur-Sultan). As there are plenty of new structures that rose in the Kazakh capital, the Khan Shatyr is among the most famous ones due to its neo-futurist structure which is a unique one.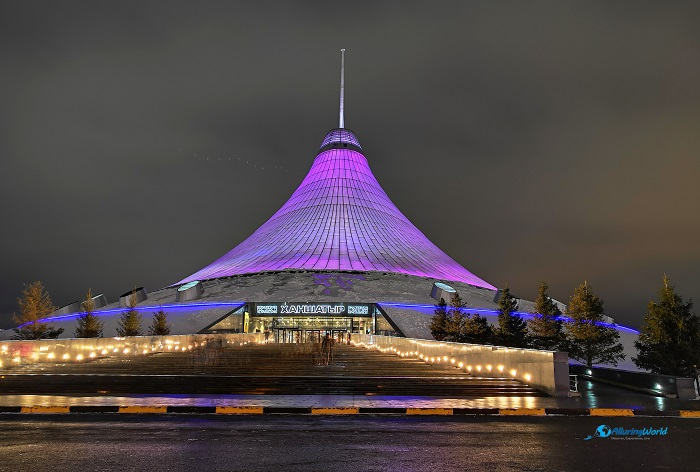 This tubular-steel tripod structure is supported by a suspended net of steel radial and circumferential cables, which is covered by a three-layer ethylene tetrafluoroethylene envelope, a fluorine-based plastic, more commonly known as ETFE. Due to the light, economical, thermally efficient, and transparent ETFE, the center is filled with daylight throughout the day and becomes very vivid with the lightning effects during the night.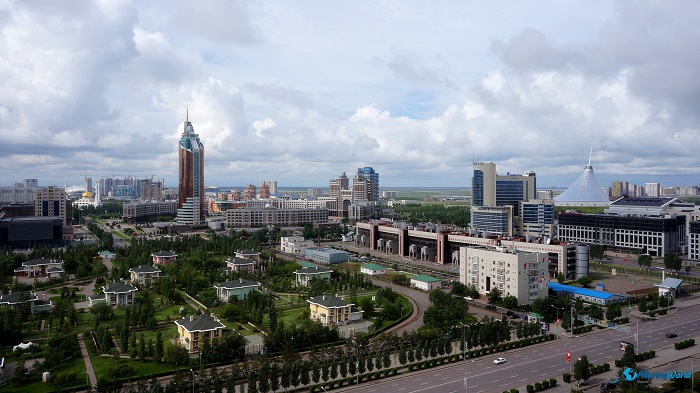 That is why it is considered that Khan Shatyr was constructed in a such unique and amazing way that would bring a sigh in the most unimpressionable people. Designed by British architect Norman Foster, who also designed the Palace of Peace and Reconciliation, the entertainment center began being constructed in December 2006, and it was officially opened on 5 July 2010.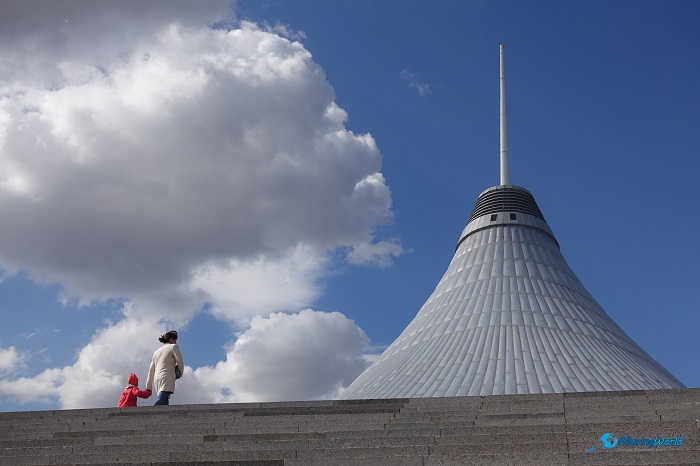 The center covers an area of some 100,000 sq m (1,100,000 sq ft), where the highest point, the antenna spire is astounding 150 meters (490 feet) high, while the roof is 90 meters (300 feet) high.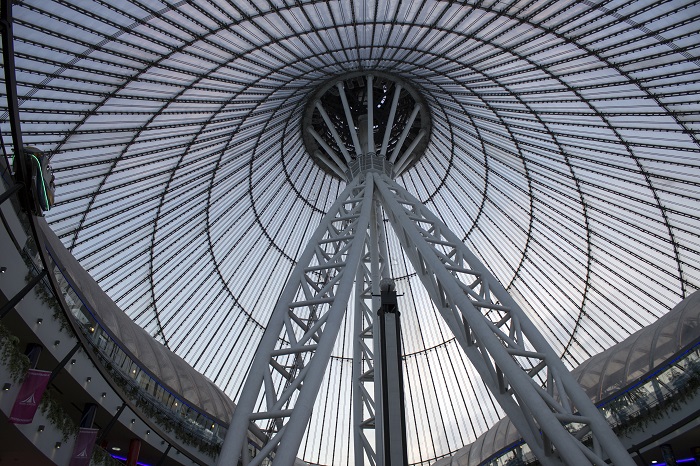 The elliptical base is considered to be 200 m by 195 m (656 ft by 640 ft), and within its premises, there is also an urban-scale park, shopping and entertainment venue with squares and cobbled streets, a boating river, shopping center, mini-golf, and indoor beach resort.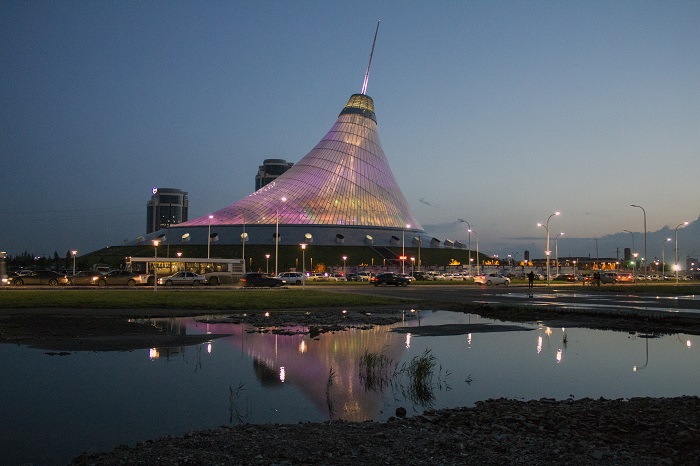 That is why, nowadays Khan Shatyr Entertainment Center is considered to be a major new civic, cultural, and social venue for the people of Astana (Nur-Sultan), bringing together a wide range of activities within a sheltered climatic envelope that provides a comfortable environment all year round.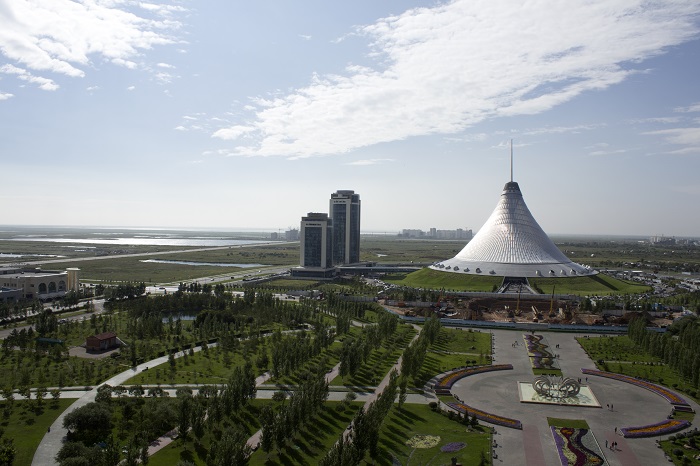 All in all, a symbol of the future that brings the Kazakh nation forward to the new age of construction, while still keeping some symbolism of the old and traditional-like making of the tent-like structures.