Bayterek is a monument as well as an observation tower, located in the capital city of the Republic of Kazakhstan, Astana. Making it one of the most popular attraction in the city for foreigners, as well as Kazakhs, it serves as a major symbol for the capital that took the title from Almaty in 1997.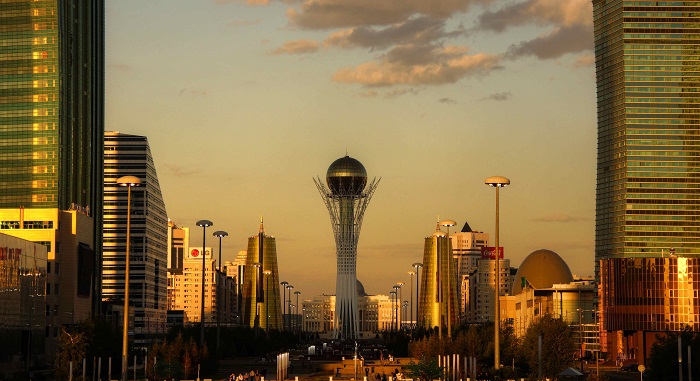 Due to that fact, the tower is 97 meters (318 feet) in height, however including the base it comes to 105 meters (344 feet) high, and the unusual construction of the tower is more than just a unique artistic flourish. There are 500 piles supporting the tower, where the weight exceeds 1,000 tonnes, and the tower ends with a large glass ball on the top.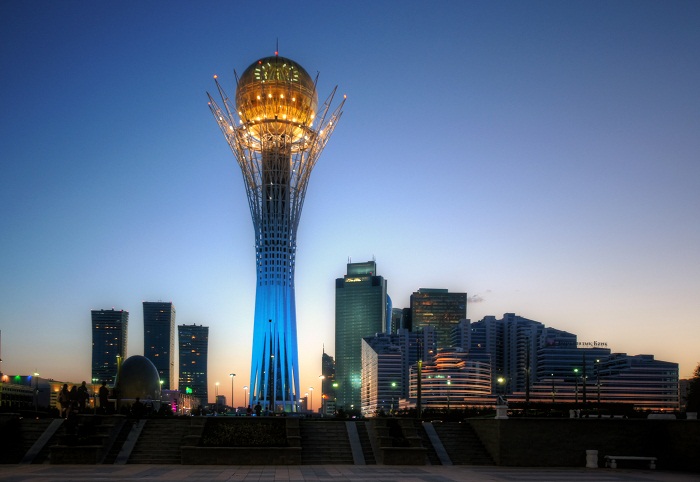 The ball is 22 meters (72 feet) in diameter, weighting at almost 300 tonnes. Within the ball there is an elevator that is able to lift the visitors to the height of 86 meters (282 feet) to the panorama hall with specially alluring views of Astana.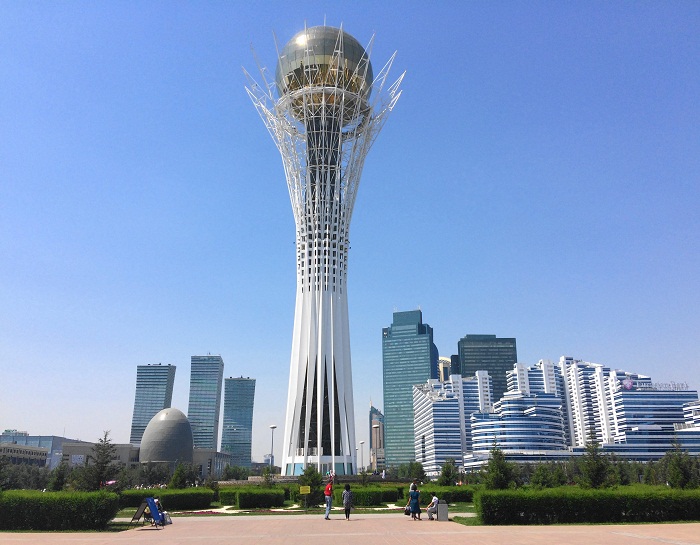 Meant to embody a folktale about a mythical tree of life and a magic bird of happiness named Samruk, which has laid an egg in the crevice between two branches of a poplar tree. There is an imprint of President Nursultan Nazarbayev's hand at the top floor in the sphere as well as a set of signatures of the participants of the first Congress of World Religions held in Astana.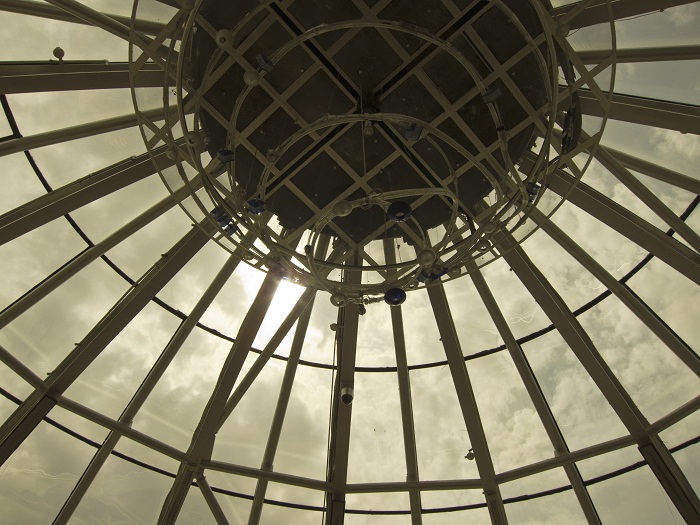 As the tower is quite important for the citizens of Kazakhstan, it can be found on the obverse side of all Kazakh banknotes (currency named Tenge), and with the combination of old and new makes it quite intriguing and inspiring for the tourists to reach the top and enjoy in the spectacular views Bayterek can offer.