The Central Concert Hall is a center for performing arts located in Astana, the capital of Kazakhstan. As one of the largest auditoriums in the world, due to the restricted competition for the project, finally it was awarded to Studio Nicoletti, from where the Italian architect Manfredi Nicoletti designed this alluring building.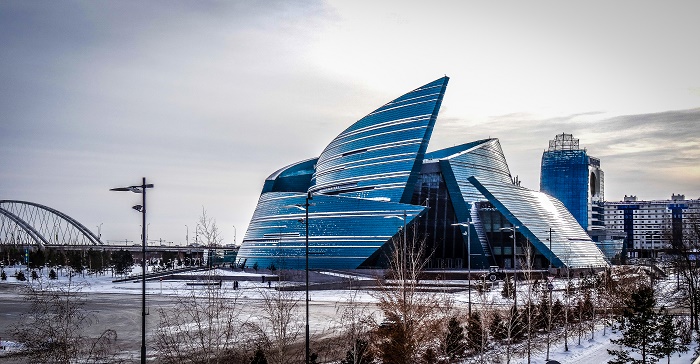 The Auditorium lies on the south of a historic organizational axis leading to the Presidential Palace with the Senate House opposite to the auditorium. The form of the building was generated from an analysis of a native flower. The shape itself evokes dynamism of flower's petals as a metaphor for the dynamism of the music itself.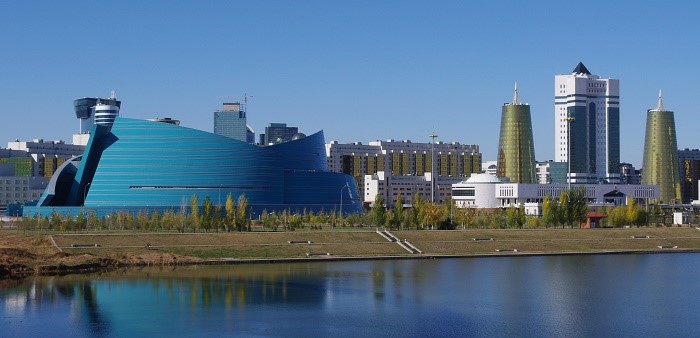 There are series of curved inclined walls made of concrete with blue-black painted glass panels cladding, protecting the interior from the harsh weather Astana has. The construction started in June 2004, and was finished in December 2009, with an amazing cost of € 120 million. The total floor area is 55,000 square meters (590,000 square feet), with 3,500 seats in the main concert hall.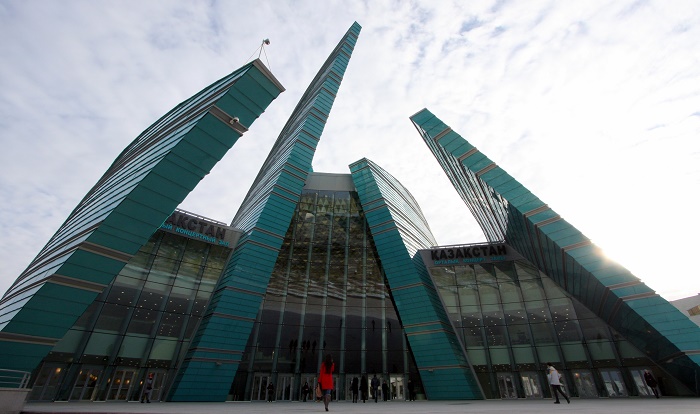 There are two other different music halls (with 200 and 400 seats), as well as restaurants, shops and bars. As sometimes it is referred to as Flower of the Steppe, it represents the new beginning of the country's independence, and also according to some people it has the shape of the Kazakh national instrument Dombra. Nonetheless, it is something what one should see in person, see the curves, the coloring of the panels…