The Qutb Minar, sometimes spelt as Qutub Mindar and Qutab Minar, is a very tall minaret which is part of the UNESCO World Heritage Site named Qutb Complex, and it is located in the Mehrauli neighborhood of South Delhi, within the capital city of the Republic of India, New Delhi.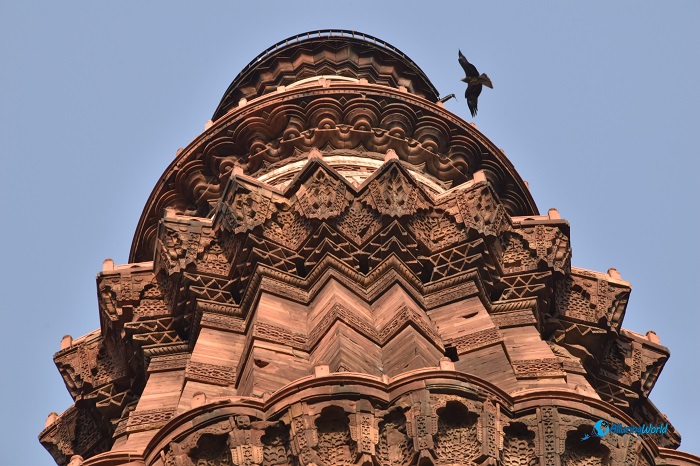 The entire complex is a confluence of monuments and buildings from the Delhi Sultanate, where the minaret with its imposing 73 meters (238 feet) above everything is something that cannot be missed.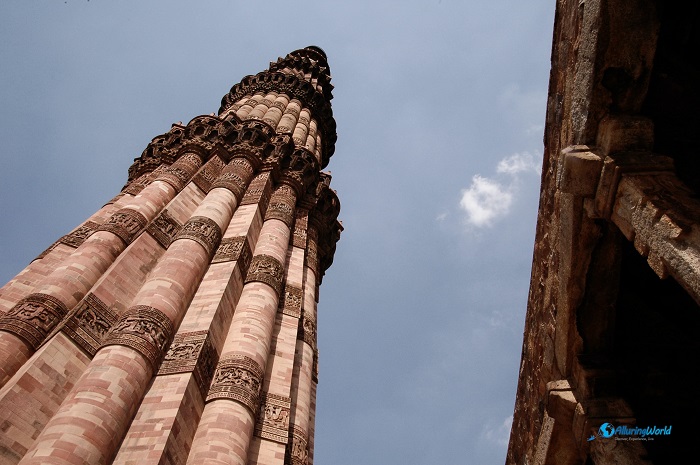 The construction of this cultural monument started in 1199 according to the wishes and request of the general of the Ghurid king Mu'izz ad-Din Muhammad Ghori, Qutb al-Din Aibak, and it was built over the ruins of the old town that was in the vicinity of Delhi at that time, Lal Kot.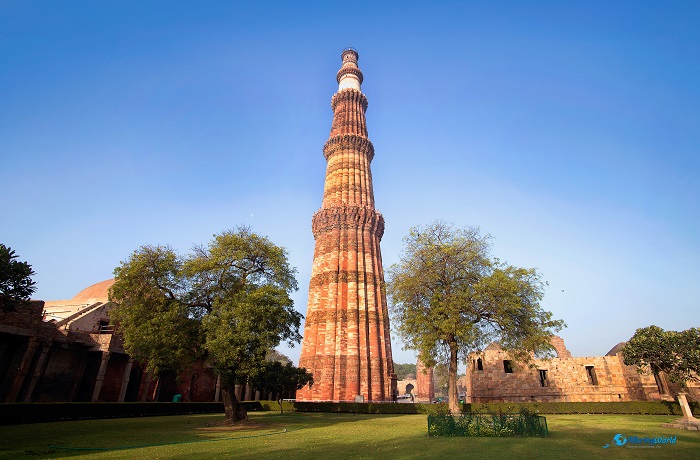 Built entirely of bricks, it is considered to be the tallest structure made with bricks in the world, where its base is astounding 14.3 meters (47 feet) in diameter, and as it builds up, it is reduced to 2.7 meters (9 feet) in diameter.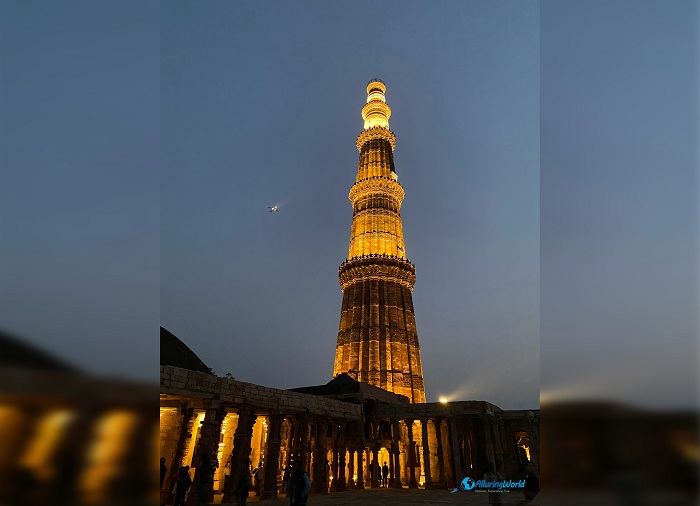 The exterior is elaborately decorated with inscriptions and geometric patterns, and the most distinguishable feature is the fluted part with some sort of stalactite bracketing under each of the balconies. Within the minaret, there is an imposing spiral staircase that has 379 steps that lead towards the "Heavens" or in this case, towards the sky.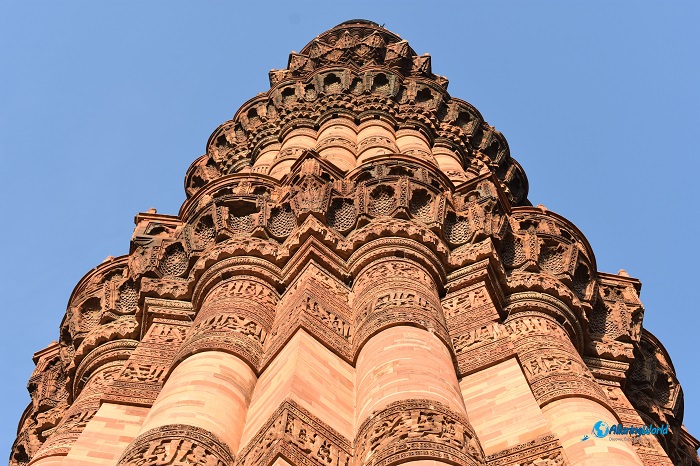 The architectural style differs because the lower part has been built by Aibak, and incorporates Parso-Arabic and also Nagara architectural styles, however, throughout the years the minaret saw several restorations and repairs.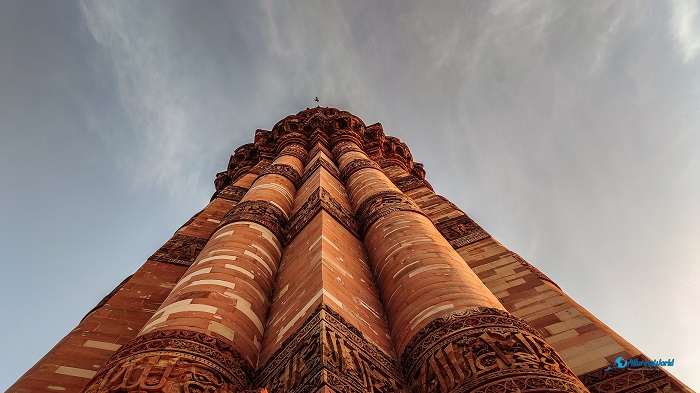 It should be mentioned that Qutab al-Din Aibak's successors added more floors to the tower to make it taller and also to repair the damage which was done by lightning and earthquake that occurred in 14 and 15 centuries respectively.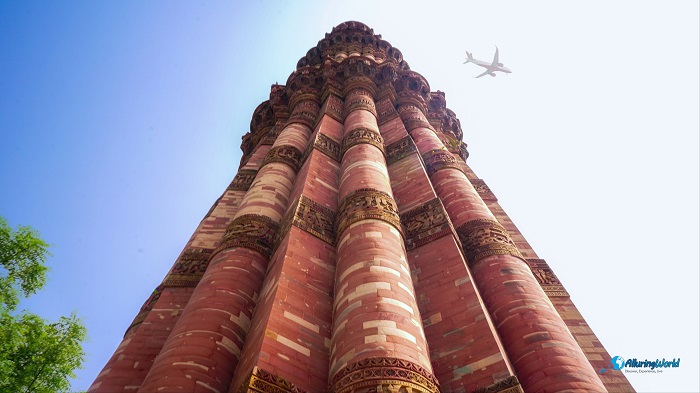 That is why each floor has a different theme, and the lowest one is the tallest of them all with 29 meters (95 feet) in height.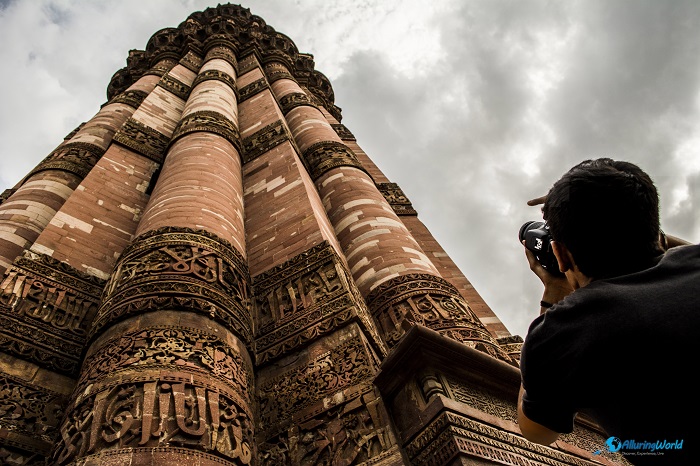 Still, there is some controversy behind the Qutb Minar, because according to some historians, it is believed that the minaret was constructed in honor of the beginning of Muslim rule in India, while others believe that it served as a regular minaret so that the Muezzins would be able to call the faithful to prayer, and the higher they go, the more worshipers they would reach.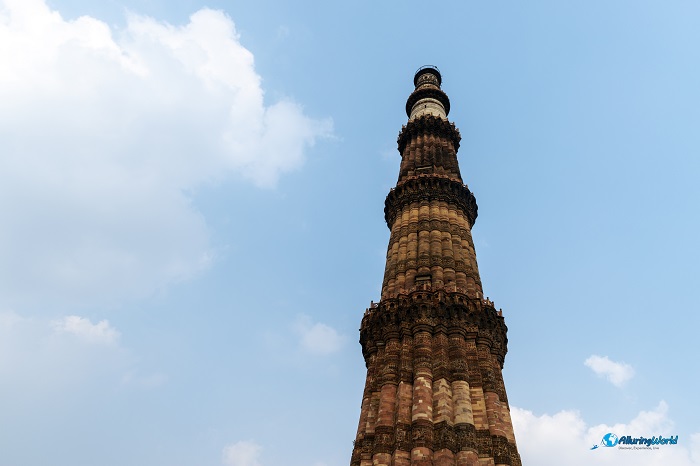 Nowadays, this historic monument stands tall and proud as the insignia of the Mughal Empire that once ruled the entire Indian subcontinent, and even though it was allowed by 1981 for people to go inside and see the first floor, today there are restrictions and people can only gaze upon it from the yard.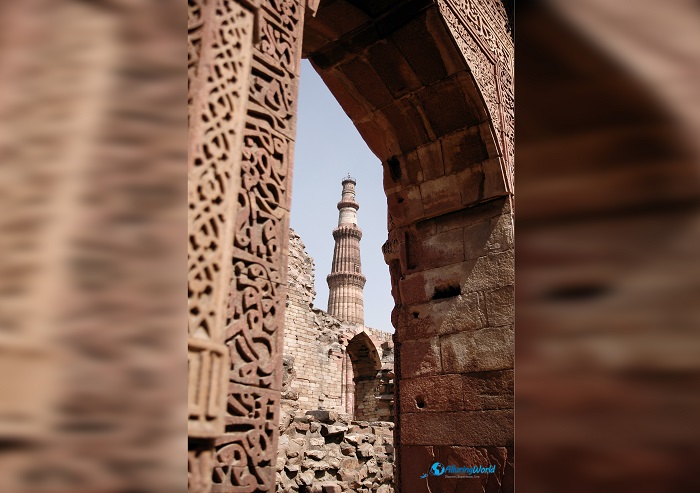 All in all, a truly mesmerizing religious object that was fortunately saved and today we can learn a lot more about the interesting past it had and be able to be amazed by the impressive and unique architecture.