The Jama Masjid, also known as Masjid-i Jahān-Numā, is one of the biggest and most impressive mosques that can be found in the capital city of the Republic of India, New Delhi.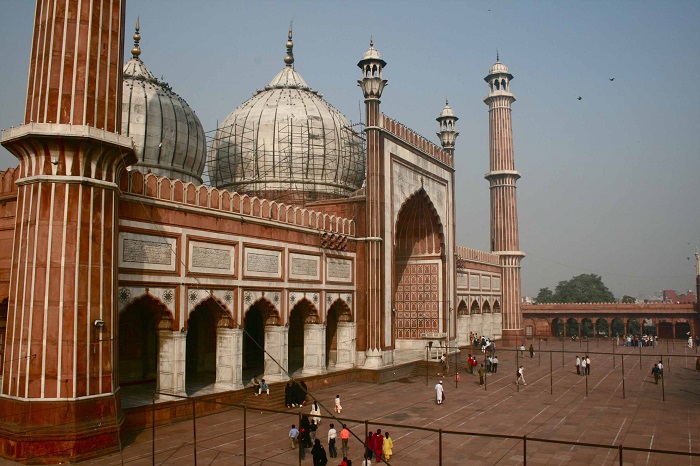 Due to its location in Old Delhi, the Jama Masjid is considered to be the principal mosque in the city where New Delhi's Muslim population usually gathers for Friday communal prayers, which in fact bears the name Friday Mosque when translated from Arabic.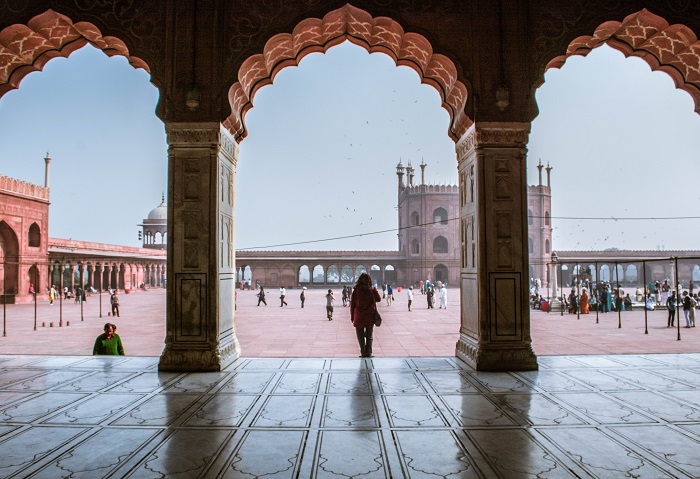 With its alluring Indo-Islamic architectural style which is mixed with the Mughal style, the mosque was built between 1644 and 1656 by the order of the Mughal Emperor Shah Jahan, and has the capacity to accommodate more than 25,000 worshipers. There are three great gates and four towers, however, the most interesting feature are the three marble domes which are topped with a very unique finish, more precisely gold adornments.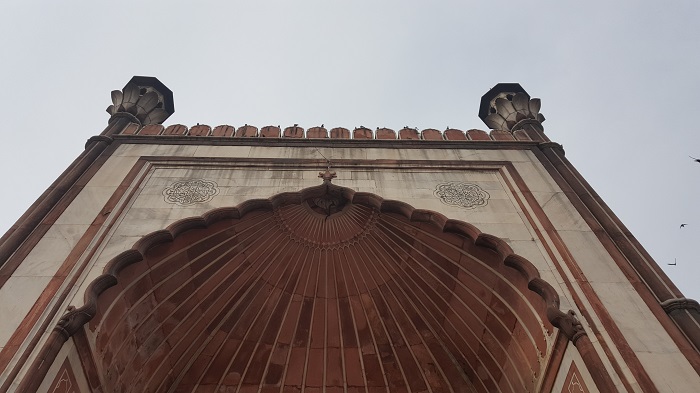 With its two 41 meters (135 feet) high minarets, it is easy to recognize that they belong to Jama Masjid because of the strips of red sandstone and white marble that are lurking over the city. Facing the Holy City of Mecca, the front part of the main structure is the one that attracts many tourists because of the lofty archway that looks like a giant tower.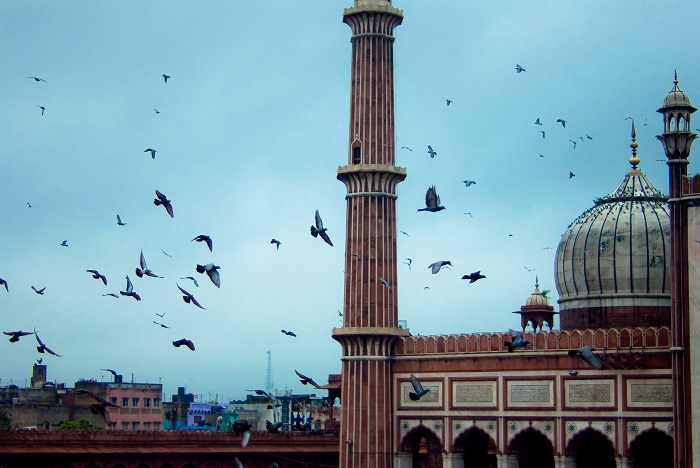 Throughout its history, the mosque has been the principal place for the Muslim population of New Delhi, nonetheless, with confiscation by the British during the Revolt of 1857, the mosque was used as a stationary for the British soldiers, and at one point they even wanted to destroy it.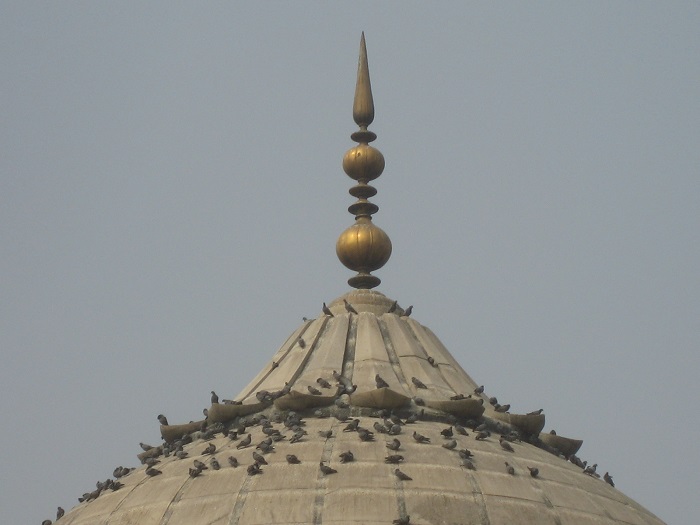 Fortunately, this did not happen, and as the mosque is known to be one of the last monuments built under the rule of the Mughal Emperor, today Jama Masjid is considered to be one of the greatest treasures for the Muslims of Delhi and the nation as well. The open courtyard covers an area of about 38 square m (408 square ft) and invites everyone to go inside and take as many photos as possible, because its grandeur surely will impress at first glance.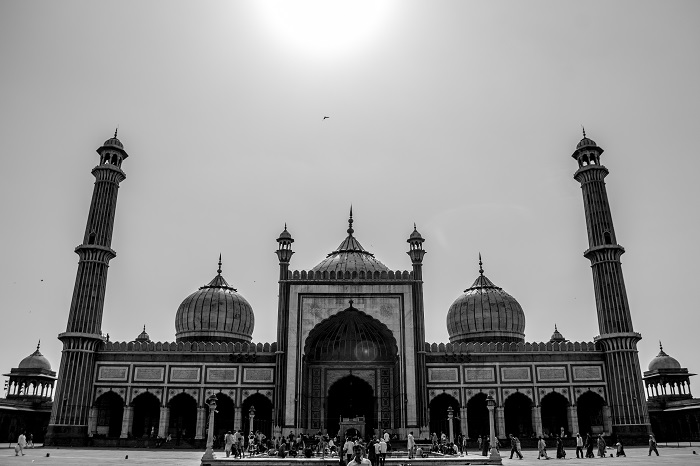 With its long history, the mosque is in dire need of restoration and renovation, although there are no certain sources whether Jama is under some or there are some plans to carry out some.

Until then, this beautiful historic monument shall continue to attract plenty of people who would like to get for a prayer or simply to be amazed by the gorgeous architecture that is very unique.