Mecca Masjid, also known as Makkah Masjid, is one of the oldest and largest mosques which is considered to be one of the most beautiful ones as well, located in the city of Hyderabad, which is the capital of the State of Telangana, within the Republic of India.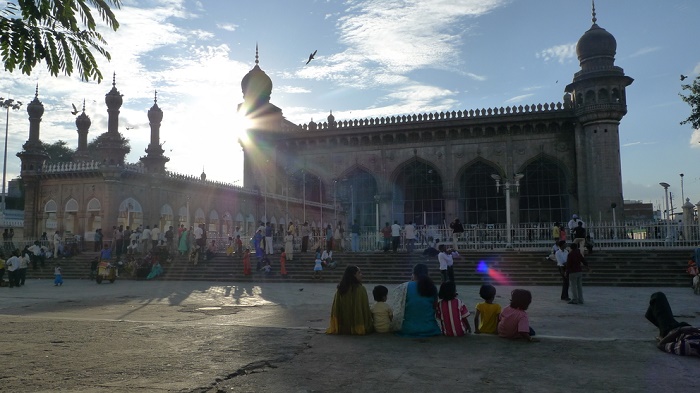 Built during the reign of Muhammad Quli Qutb Shah, who is 5th Qutb Shahi Sultan of Golconda, nowadays known as Hyderabad, it is one of the holiest mosques in South India, as it is said that the bricks which were used for the construction, have been made from soil brought from Mecca.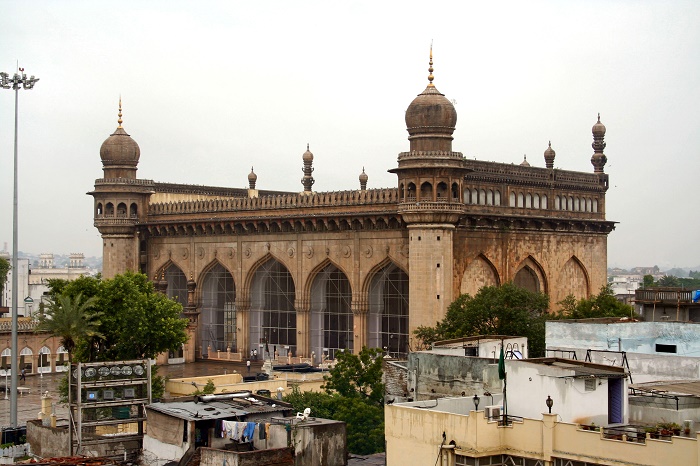 It took nearly 77 years for the structure to be completed, together with 8,000 masons and laborers in order for the mosque to b e finally completed under the rule of the Mughal Emperor Aurangzeb, in 1694. Like many other ancient buildings in the city, the masjid is an awe-inspiring giant, where the length is measured to be 67 meters (220 feet), the width 54 meters (177 feet), and the maximum height 23 meters (75 feet).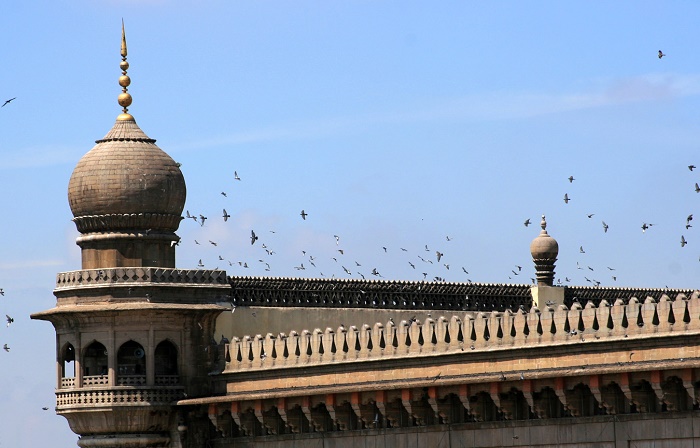 The main, central hall of the mosque can accommodate around 10,000 worshipers, and with the 15 arches that support the roof of the main hall there are inscriptions from the Qur'an which can be seen.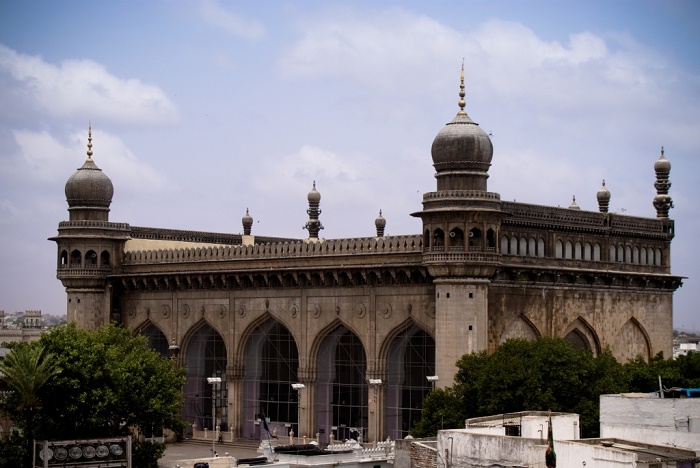 The main structure of the mosque is sandwiched between two massive octagonal columns made out of a single piece of granite, whereas the cornices running around the entire mosque structure and the floral motifs and friezes over the arches remind the tourist of the great attention paid to detail in Qutub Shahi architecture.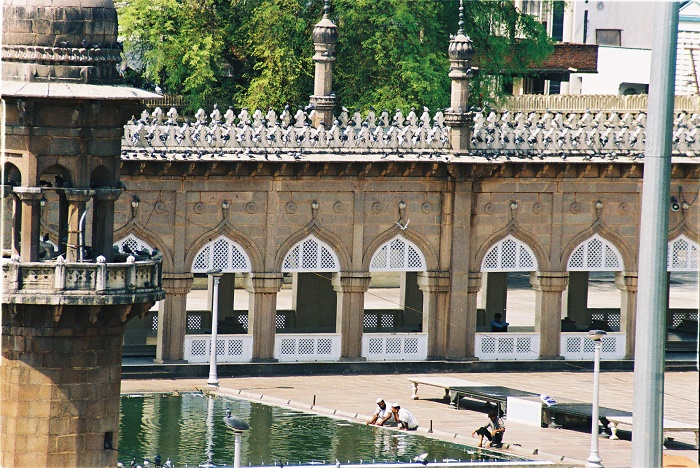 The main entrance of Mecca Masjid is one of the most interesting features, as it has a rectangular, arched and canopied building house which actually holds the marble graves of Asaf Jahi rulers, more precisely the tombs of the Nizams and their family.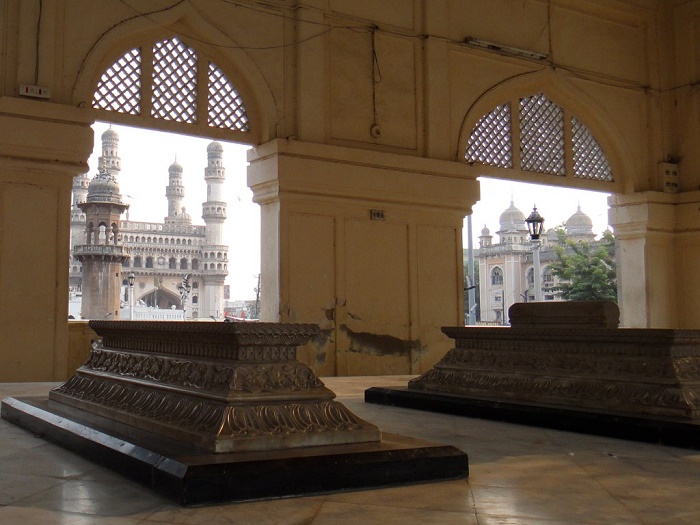 On each side of the house, there are two rectangular blocks with four minarets, which have elegant and circular balconies with low ornamental walls and arches, and above them is an octagonal inverted platter from which the rest of the minaret soars till it is arrested by a dome and a spire.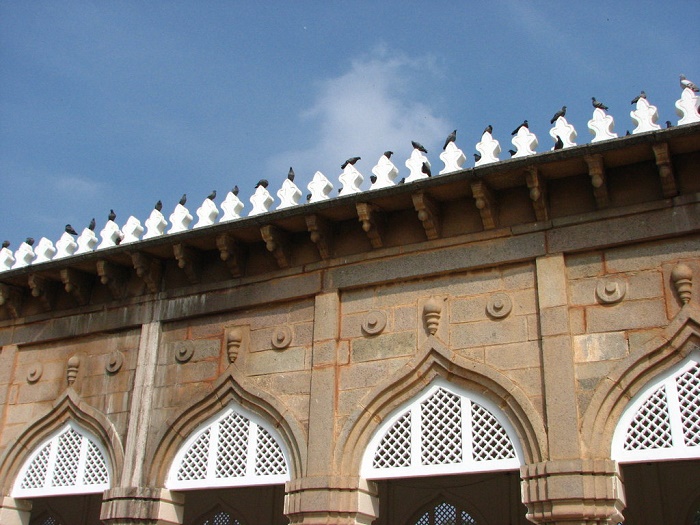 Due to the age of the mosque, and with the growing pollution, the structure was chemically washed in 1995, however, with the lack of frequent maintenance, the building has withered and cracked a little bit. Still, Mecca Masjid is listed as a heritage building, and it is frequently visited not just by Muslim devotees, by also by the tourists who visit the busy city of Hyderabad.