The Gateway of India is an impressive arch monument that was built on the waterfront at Apollo Bunder area, which is located at the end of Chhatrapati Shivaji Marg in Mumbai, within the Republic of India.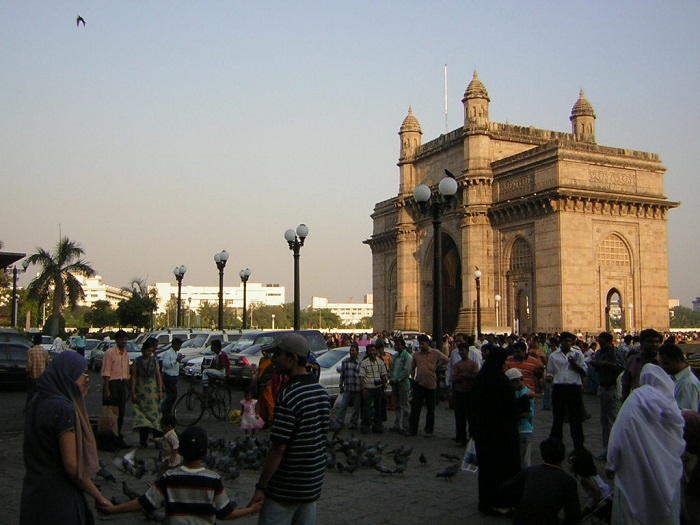 Completed in 1924 in order to commemorate the landing of King George V and Queen Mary at Apollo Bunder on their visit to India in 1911, the arch is built from basalt stone in interesting Indo-Saracenic style. Facing the Arabian Sea, it certainly is the unofficial icon of the city of Mumbai and it serves as a reminder of its rich colonial British history.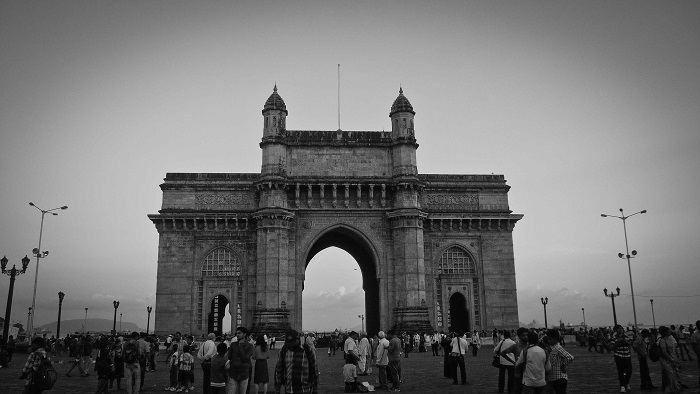 The foundation stone of this bold monument was laid on 31 March 1913, however, it took 10 years for the entire work to be completed, with land reclaim from the sea, building a new seawall, renovating the jetty which was used primarily for fishing by the locals, being some of the reasons for the delay.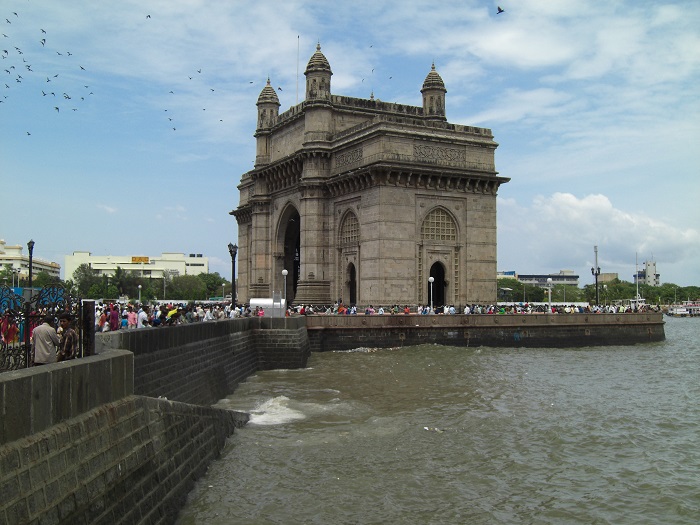 Combining the elements of the Roman triumphal arches together with the Gujarat's architecture from 16th century, the Scottish architect George Wittet definitely made something which deserves to be seen first when someone comes to Mumbai.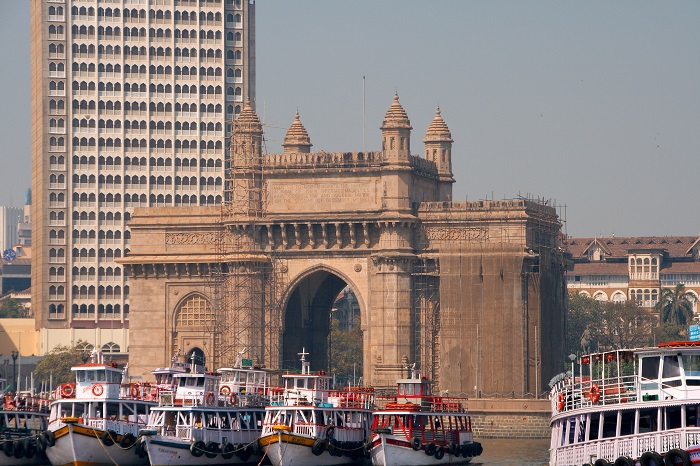 As it was the case, most of the people who came by sea, first saw the Gateway of India and its flawless and exquisite architectural lines, nevertheless, the large arch that has a height of about 26 meters (85 feet) is accompanied by four turrets which are adding to its elegance.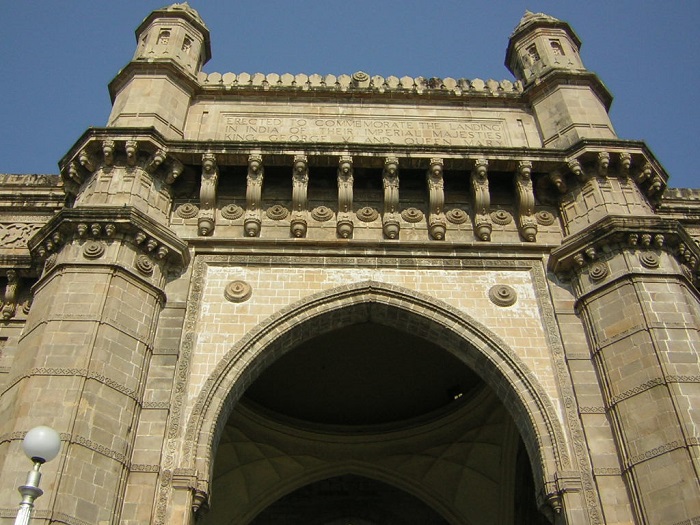 As the front faces the harbor, at the top of the gate, there is an inscription on which is written: "Erected to commemorate the landing in India of their Imperial Majesties King George V and Queen Mary on the Second of December MCMXI", highlighting the historic visit of their Majesties to the once British colony which nowadays is becoming one of the strongest nations on the planet.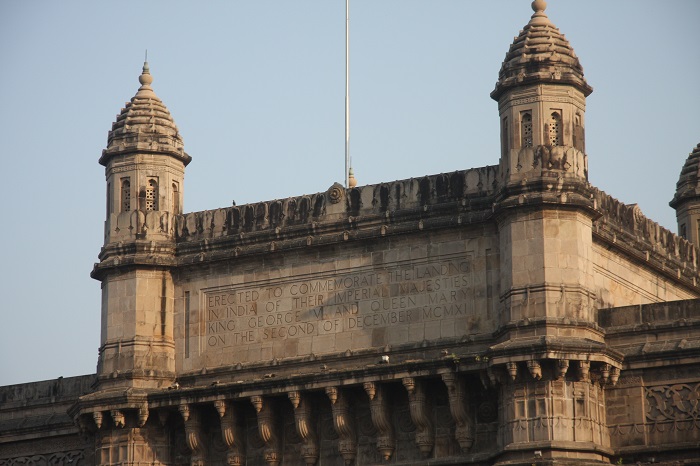 Perfect for organizing venues, the Gateway can host between 2,000 and 2,500 people, however it is the central spot where the locals are gathering, and there are plenty of street vendors and photographers which would create a unique experience to all those visitors who are visiting India for the very first time.