Kumbhalgarh Fort is a fortress in the historical region of Mewar, located in the Rajsamand District, part of the State of Rajasthan in the Republic of India.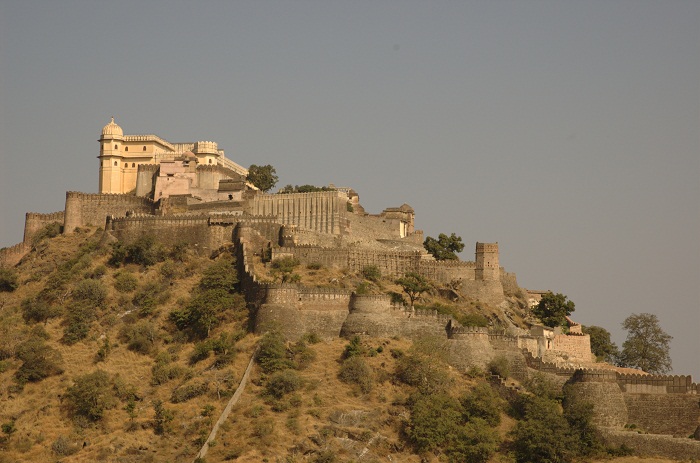 This great fort was built in the 15th century by Maharana Kumbha, which was enlarged in the 19th century, and also it is the birth place of Maharana Pratap, the great king and warrior of Mewar. Kumbhalgarh Fort is the highest in the State of Rajasthan on 1,180 meters (3,871 feet) high ridge which makes it almost invincible, however in the past it took the combined armies of Delhi, Amber and Marwar to breach its defenses and conquer it.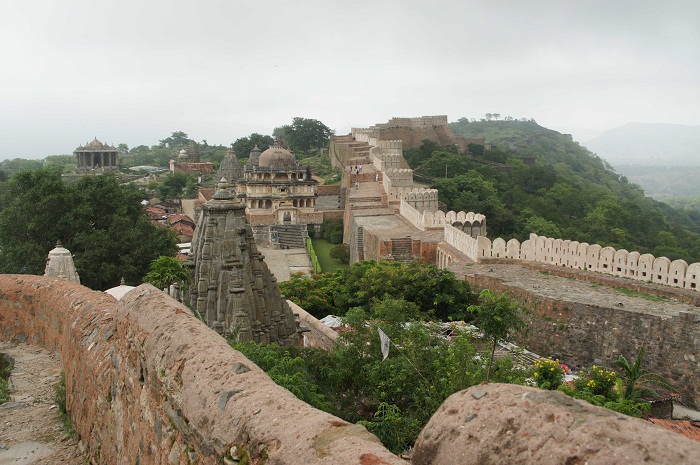 Built on the Aravali range, the fort has a perimeter walls that extend 36 km (22 mi), which after the Great Wall of China, is the second longest wall in the world. With seven fortified gateways strengthened by rounded bastions and immense watchtowers that guard the 360+ temples within the fort, there is also a gorgeous palace named Badal Mahal, which is also known as Palace of Cloud.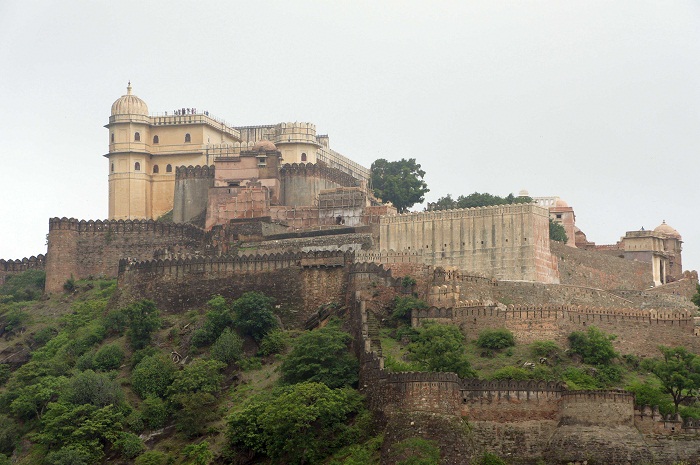 Legend has it that when the fort was being built, Maharana Kumbha encountered numerous construction difficulties. A spiritual advisor was consulted who decreed that a voluntary human sacrifice would enable the project. A volunteer was eventually found and according to the advice of the spiritual advisor, a temple was built where the decapitated head fell.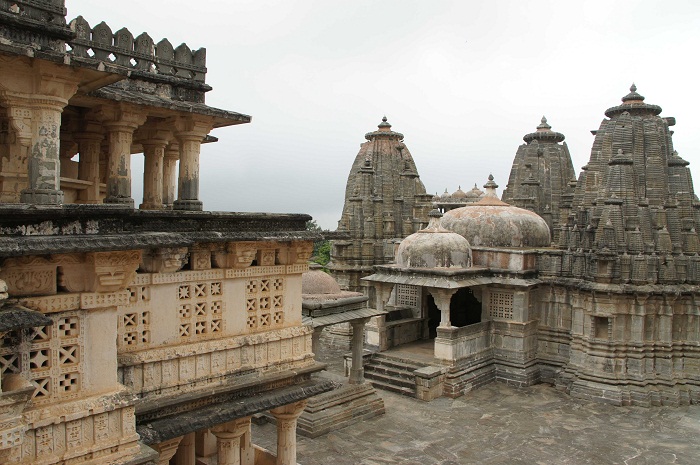 The shrine to this unknown volunteer can still be found near the main gate. According to popular folklore, Maharana Kumbha used to burn massive lamps that consumed fifty kilograms of ghee and a hundred kilograms of cotton to provide light for the farmers who worked during the nights in the valley.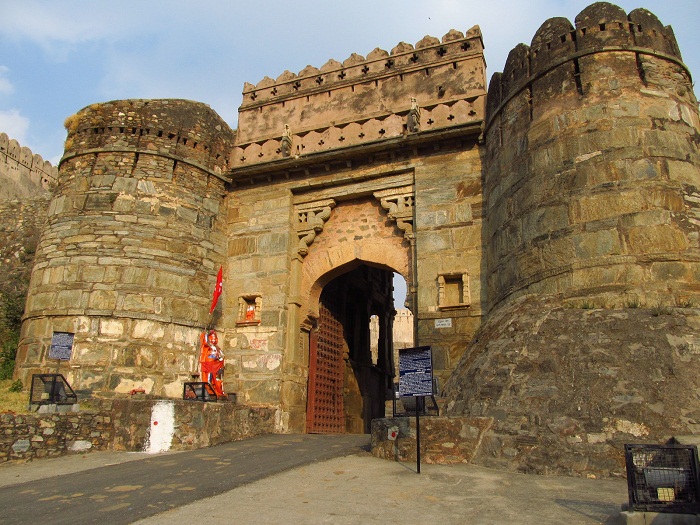 Still, this large complex offers many sights since from there one can see an awesome panoramic vista of the city next to it, and also kilometers of the Aravalli Range with the Thar Desert. Due to its importance, this historic fort was put on the UNESCO World Heritage List in 2013, making it together with other five forts a serial cultural property and examples of Rajput military hill architecture.