The Na Tcha Temple is a prominent religious temple following the Chinese folk religion, and it is located behind the remains of the historic Jesuit cathedral, nowadays known as the Ruins of St. Paul's in the Freguesia de Santo António, within the Macao Special Administrative Region of the People's Republic of China.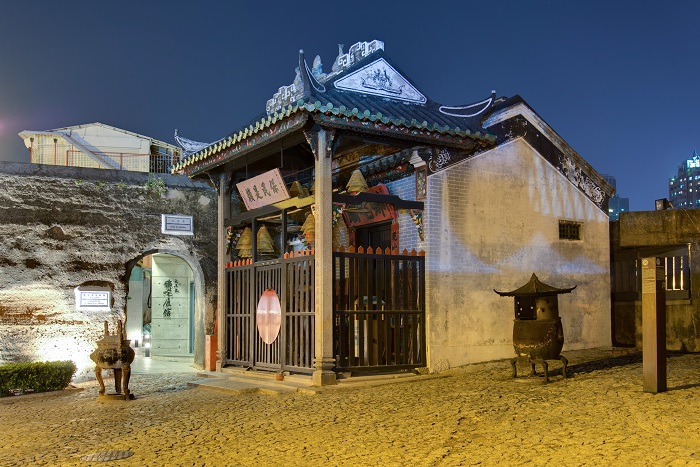 As it is conveniently located next to the remains of the Old City Walls as well, the Na Tcha Temple is considered to be one of the most photographed spots within Macau, as it is quite photographic for the visitors. The temple was built in 1888 and it was dedicated to the worship of the deity Na Tcha, a protection deity in the Chinese folk religion who is always shown as a child and never as an adult.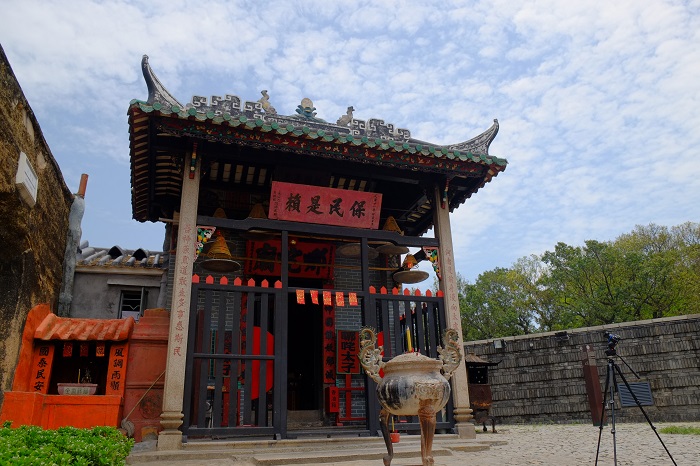 It is believed that he possesses many magical powers and is hailed as the protector of Dharma. Still, there are several sources which state different reason for the construction of this interesting structure, nonetheless, it is strongly believed that the people built it with hope to put an end to the plagues which ravaged the region during the period of construction.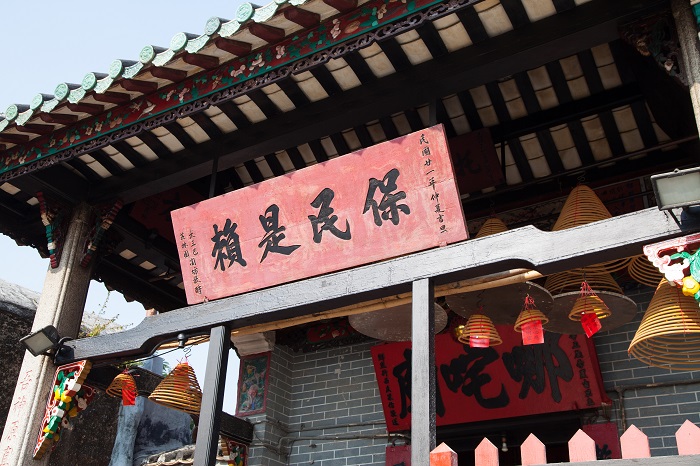 The temple itself is not of an enormous size, but rather a small one, being 8 meters (28 feet) long and 5 meters (16 feet) wide with an entrance porch which opens to the temple building that measures 5 meters (16 feet) in depth.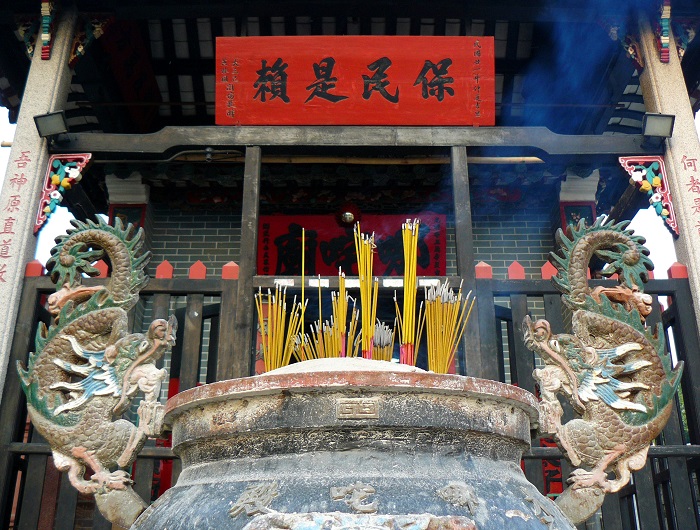 The porch and the flush-gable roof are constructed in the traditional Yingshan style, where the temple's exterior has few ornamentation and it is painted grey with the exception of the wall paintings that can be found at the entrance, in addition to the protective ceramic animal figures on its ridge that still keep the true traditional Chinese architecture.
Reconstructed in 1902, nowadays this glorious monument is one of the designated sites of the Historic Centre of Macau that are enlisted on the UNESCO World Heritage Sites List. Due to its interesting location, most of the time the Na Tcha Temple together with the Ruins of St. Paul's are used as one of the best examples of Macau's multicultural identity where Chinese culture and western culture are being combined harmoniously.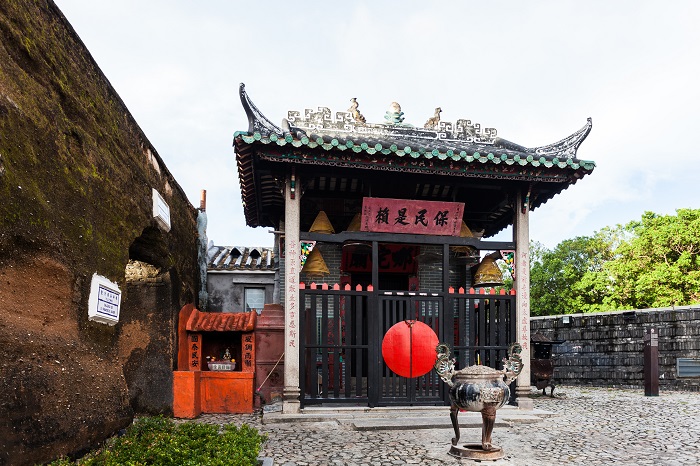 All in all, shinning with its purity and tranquility, the Na Tcha Temple is definitely one of the best historic memorials of the small nation of Macau that captures visitors with its quite distinctive dignity and simple beauty.