Amir Timur Museum is one of the most important landmarks located in the capital city of the Republic of Uzbekistan, Tashkent. The construction of this amazing museum was to help unify the really diverse Uzbek population, which was really different when the country gained it independence in 1991.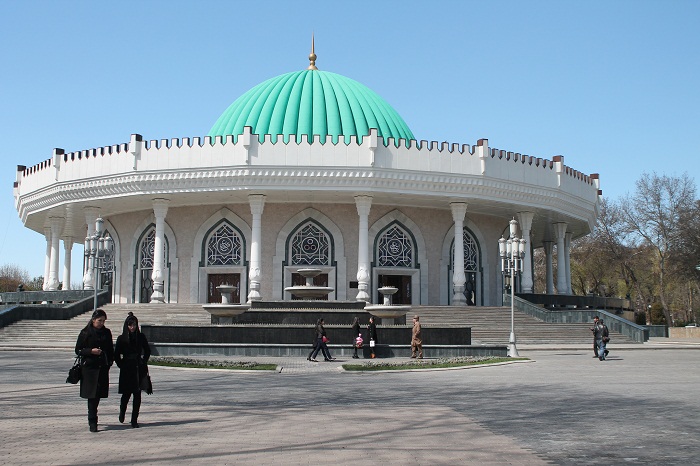 Also the revival of the rich, enormous spiritual and cultural heritage established for many centuries by the great Uzbek ancestors, gave them the opportunity to show the world about the history of one most likely forgotten past. Amir Temur in the past has been a talented warlord, politician and reformer, patron of science, education, trade, culture and craft who has established a great centralized state.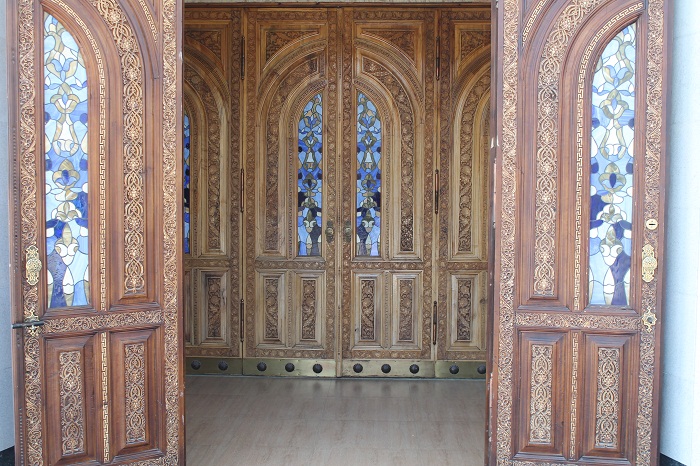 He is also depicted as the person who united many nations and people, strengthened his power and made himself glorified worldwide. Timur has been officially recognized as a national hero of Uzbekistan, because his imperial capital was located in Samarkand, and today his name has replaced the street names of Lenin and Marx.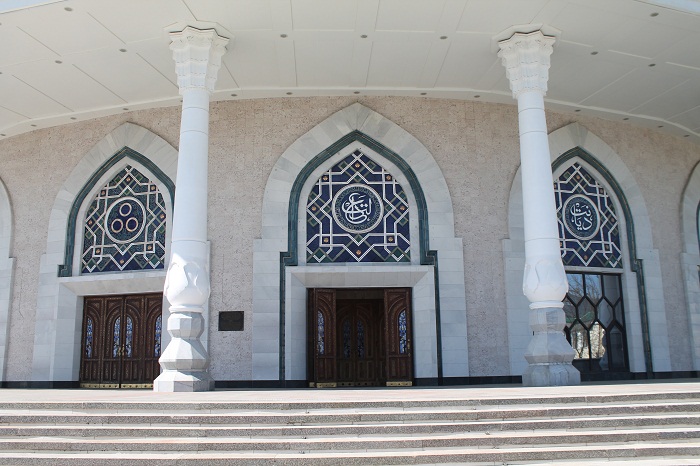 "The Year of Amir Temur" was chosen to be 1996, which marked the 660th anniversary of his birth, a decree was issued from the President of Uzbekistan to build State Museum of the Temurids` history.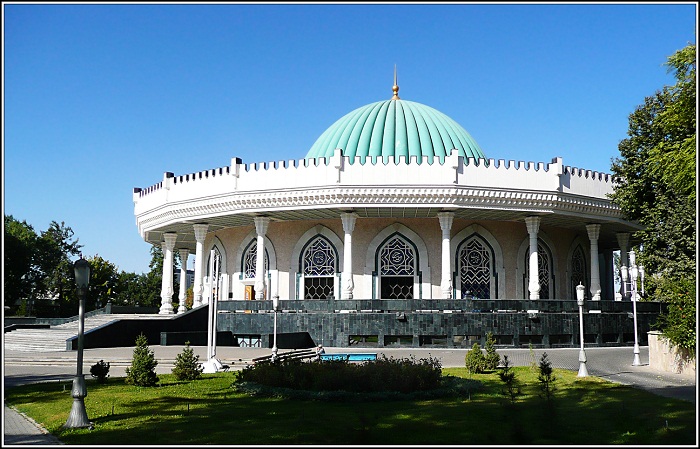 The other name which is also in use is Museum of the History of Timurids, was established in 2006, and this grandiose building is an example of refine architecture, in the style of the oriental architecture. The architecture is quite unique, where the building is round and it is topped by a huge blue dome, which is quite easily recognizable.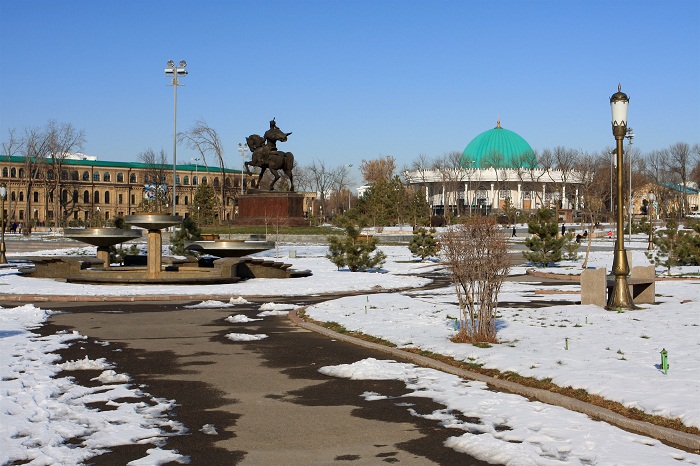 The entire perimeter of the building is decorated with graceful columns, which look like they are the ones which support the roof, and also the windows are in the form of the arched niches.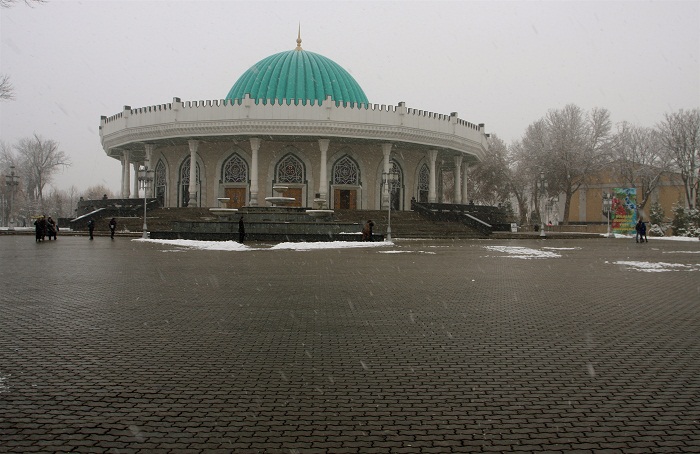 The building's façade is richly decorated and the whole building is surrounded by fountains. Having been collected more than three thousand exhibits, it is one of the most popular sights in the capital and also one of the insignia's of Tashkent's architecture.