Kanas Lake is a natural glacial lake which is part also of the Kanas Lake Nature Reserve, located in the Altay Prefecture, part of the Xinjiang Uighur Autonomous Region, within the People's Republic of China.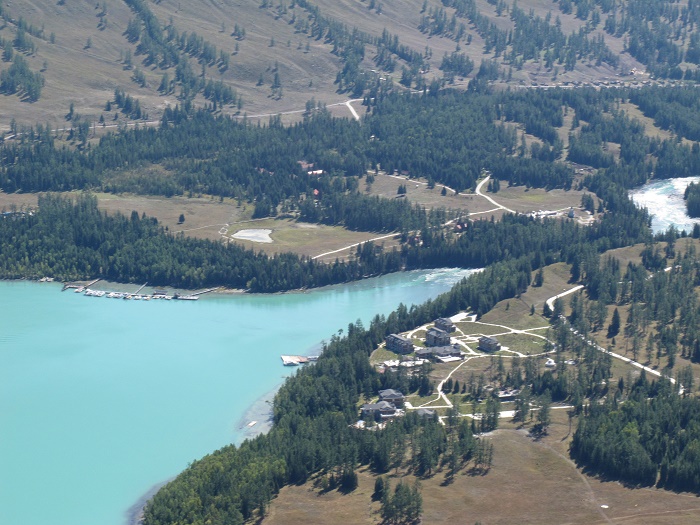 As it is in the vicinity to the borders of Russia, Mongolia and Kazakhstan, this gorgeous lake lies in a valley of the Altai Mountains which was formed most likely during the Quaternary period with a glacial movement. The lake has a shape of somewhat crescent moon, and with a maximum depth of some 189 meters (620 feet) it is the deepest lake mainland China has.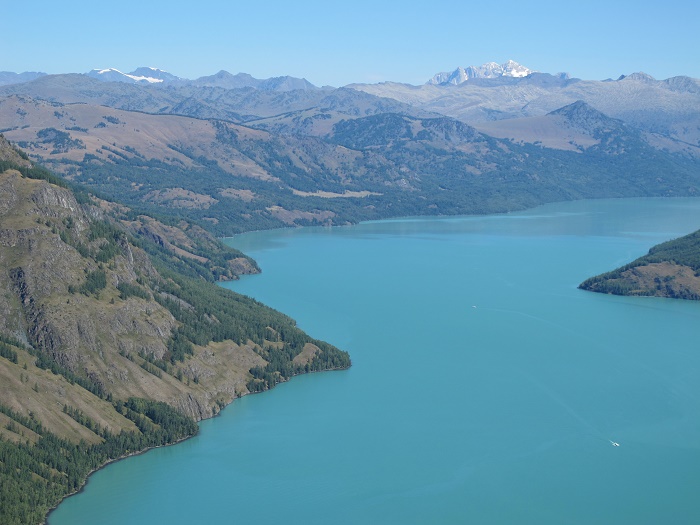 Covering a surface area of 46 square km (18 square mi), the estimated water storage capacity is 54 billion cubic meters (19 trillion cubic feet), and it is 1,340 meters (4,396 feet) above the sea level. Even though some people are saying that the shape is like a finger, the color of Kanas Lake has a distinguishable turquoise color, that changes according to the season and the weather conditions.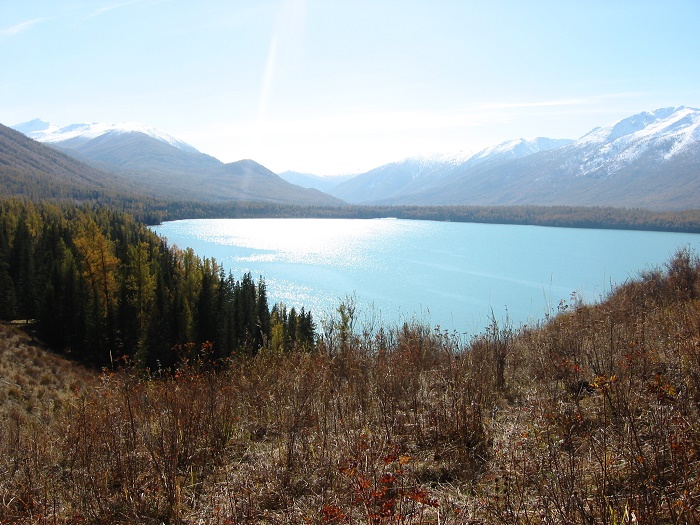 For instance, in May, the water is caesious from the melting snow of the surrounding peaks, while in July the water turns to a color of aquamarine blue, then changing in August to dark green, whereas between September and May it has the impressive and dazzling turquoise color.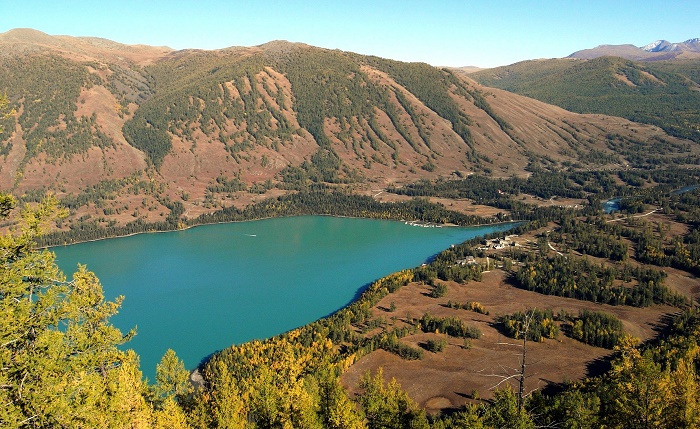 The inhabitants that live around the lake are Kazakh and Tuvan, who try to preserve their agricultural and nomadic lifestyle, however, due to the increased influx of tourists, most of who are Chinese, most of the locals are working in the ever growing tourism industry.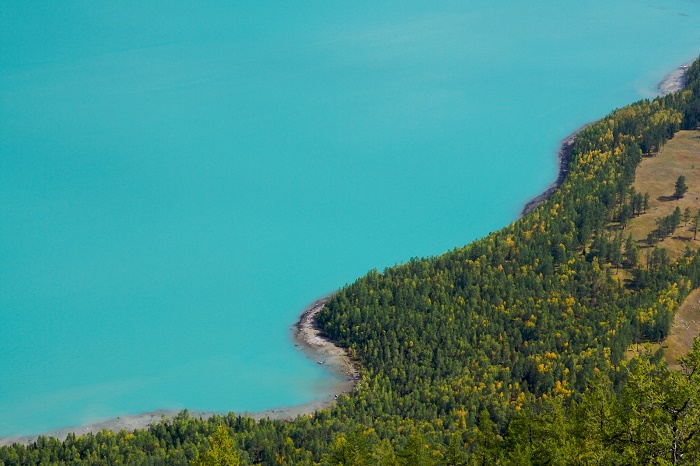 Still, the lake has six impressive bays, where the second one is the deepest, and it is also the point which is considered to be the hiding place of the lake monsters. For several centuries it has been argued that there have been sightings of weird lake creatures, something what has been a matter of research by Yuan Guoying from the Xinjiang University in 1980s.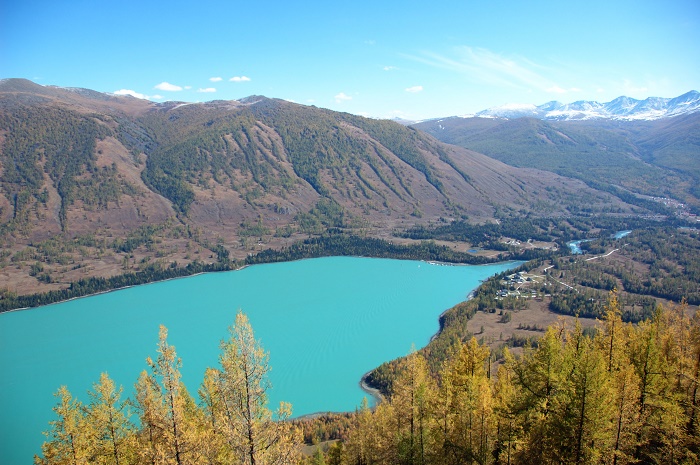 Even though there is no official proof of the existence of such creatures, the mountains surrounding the lake an alluring attraction too for the tourists. Covered with dense alpine forests filled with spruce, birch, elm, and Siberian larch, it is the only area where Siberian species animals and plants can be found in China, but also the forests are giving an extra pinch to the wonderful landscape that changes colors every autumn.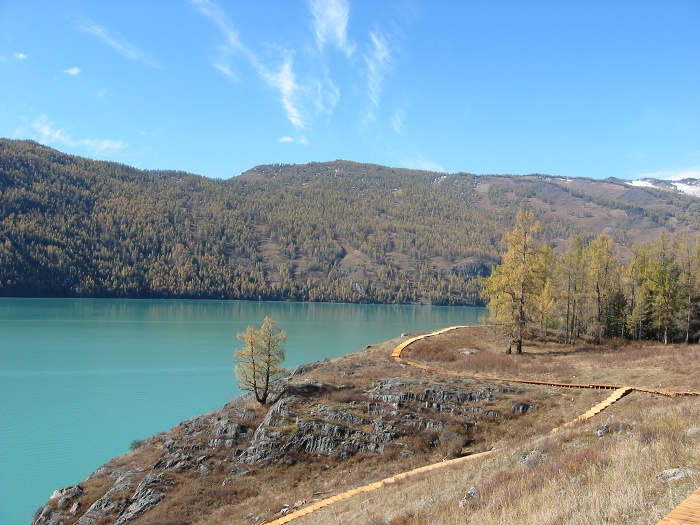 Considering the long winters in the mountains, between June and October is the perfect time to visit this magnificent attraction, but as it is close to the border of other countries, one should apply for a Frontier Permit for Burqin County. Once that is done, and the permit is obtained, the pure enjoyment of the beautiful Kanas Lake Nature Reserve will be an everlasting experience which should be only shared with everyone.