Albion Falls is a wonderful cascade waterfall in the classical sense, and it is located in the Red Hill Valley near the port city of Hamilton in the Province of Ontario, within Canada. Being one of the prettiest waterfalls in Ontario, Albion Falls is looking like cascade steps where the water flows downwards from a drop of 19 meters (62 feet).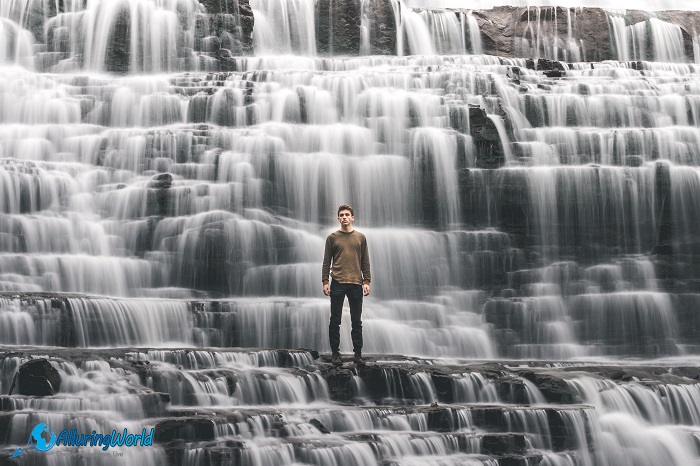 Furthermore, the length is estimated to be some 18 meters (59 feet) wide. Considered to be one of the most interesting places around Hamilton, there are two platforms that were constructed in order for visitors to be able to absorb its beauty from each direction.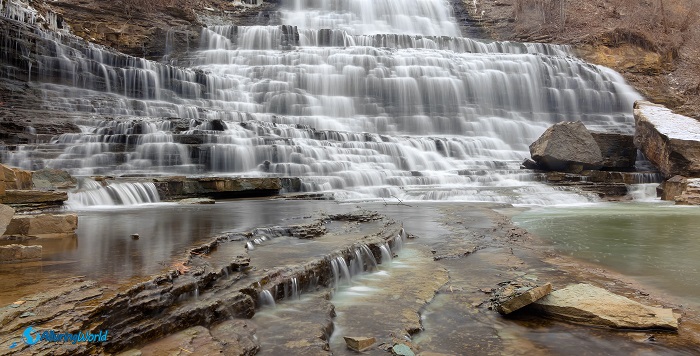 As a matter in fact, Albion Falls was considered once as a possible source of water for the city, nonetheless, rocks from the waterfall itself were used in the construction of the Rock Garden that can be found in the Royal Botanical Gardens of Ontario.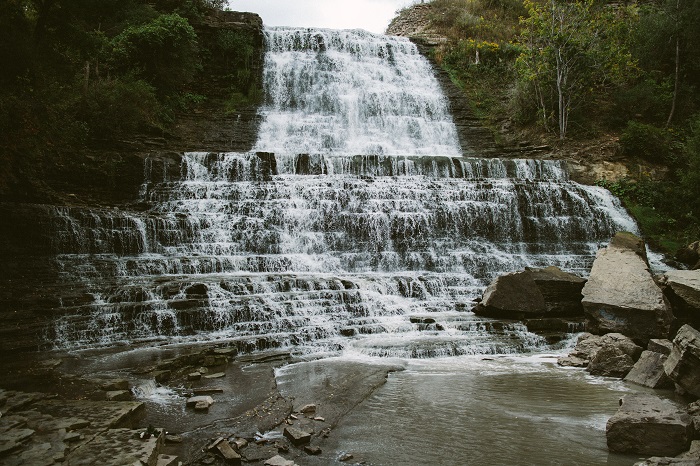 There is a very nice flow of water that gives the empowering picture of the waterfall, especially during autumn when there are rains, and in spring time when the snow melts. With several hiking trails around, there are several points from where people can get to and enjoy in the mesmerizing vista of the Albion Falls.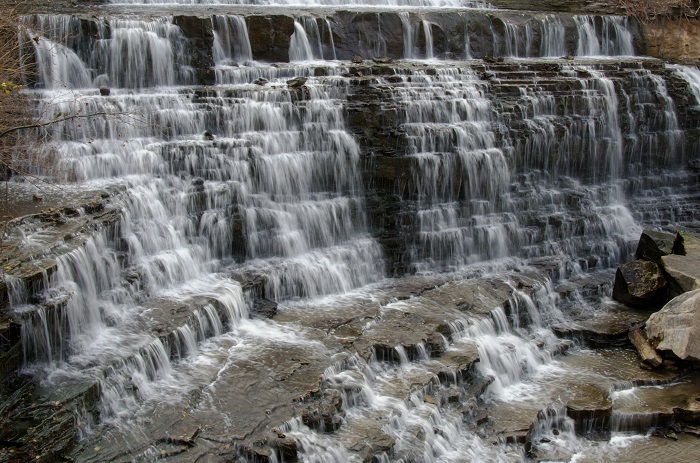 All in all, seducing everyone who comes to see this enchanting waterfall, Albion Falls shall continue to fascinate all those nature lovers, especially the waterfall loving ones.