Blue Hole Park, better known as Tom Moore's Jungle as well as Walsingham Nature Reserve, is a unique natural feature that is a popular getaway spot, and it is located in the eastern part of the Hamilton Parish, within the northern part of the British Overseas Territory in the North Atlantic Ocean, Bermuda.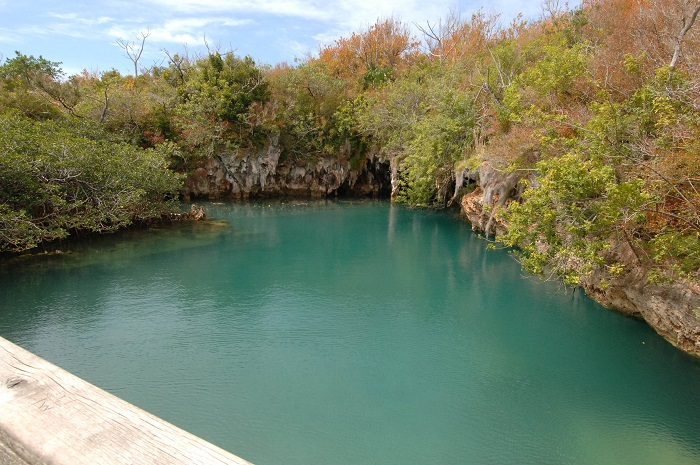 This 5 hectares (12 acres) park is certainly becoming a more popular one, as it allows the visitors to see something different from the tiny island territory. The locals refer to the park as Tom Moore's Jungle, after the Irish poet who wrote some of his greatest work when he was here, getting inspired by this heaven on Earth.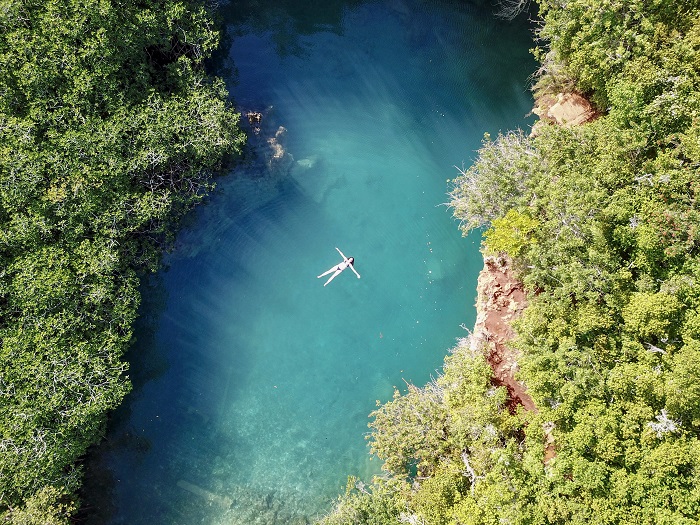 Still, the entire natural feature is actually a connection of pools, caves and underground tunnels, and the main pool that is quite large is surrounded by mangrove forest, cliff jumping spots, and an intriguing cave. Getting here is easy, as there are trails which lead to the pool, nonetheless, there are different offshoot paths that lead through the dense woodland area to various attractions.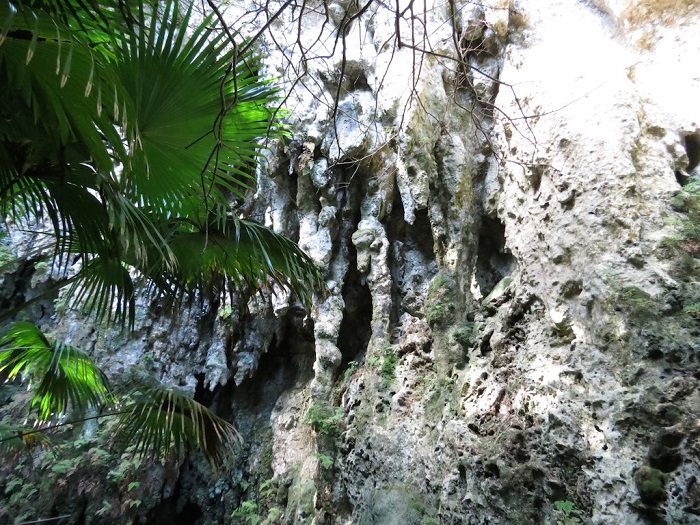 Even though the area is partially owned by the Bermuda Government, in addition to the group of trustees and another private landowner, the entrance to this natural gem is free of charge, however, swimming inside the caves is not permitted.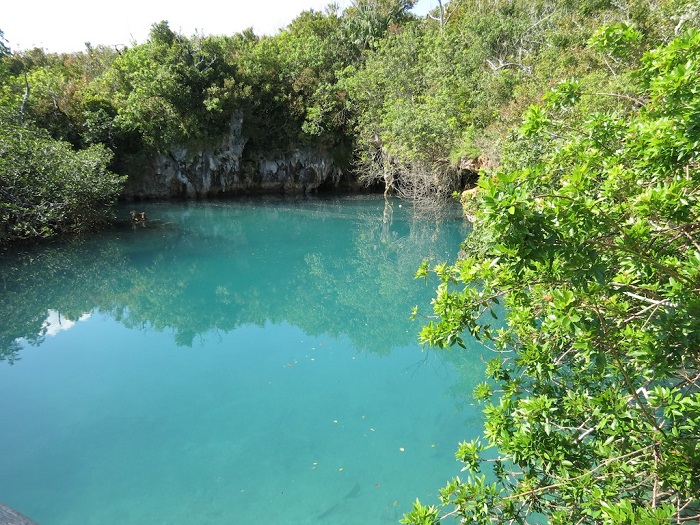 After all, just swimming in the main pool that is surrounded by the amazing mangrove forest is simply an ideal opportunity for everyone to be mesmerized by the nature that is somehow hidden in this part of Bermuda.