Fredenskirche, sometimes referred to as Fredens Kirke or Paamiut Church, is an amazing church that is located in the town of Paamiut, in the southwestern part of the Sermersooq Municipality, within the southwestern part of the autonomous territory of the Kingdom of Denmark, Greenland.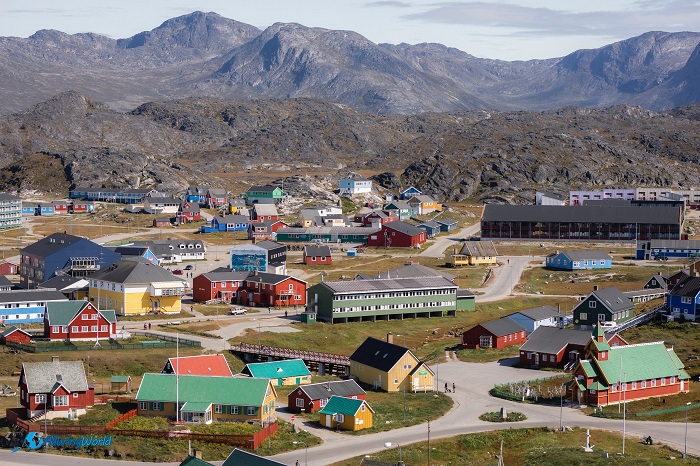 Built in 1909 in the easily recognizable Norwegian style with Hansel-And-Gretel façade, it is considered to be something like a work of art that could be imaginable only in the fairytales. As a matter in fact, the Fredenskirche is one of the few reasons why people are coming to the small icy town of Paamiut.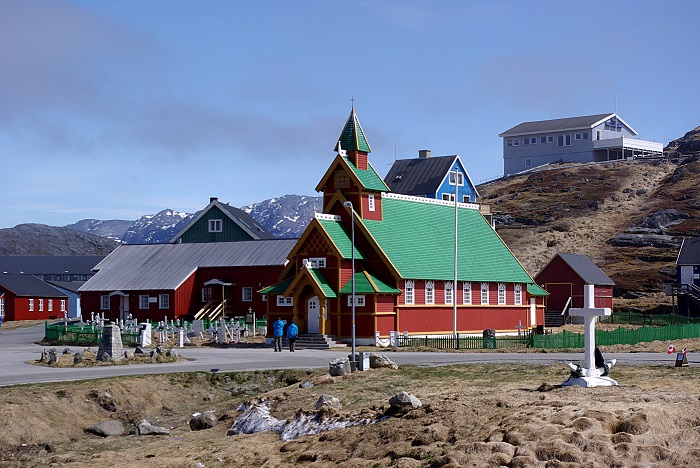 Built entirely from wood in a country that has no trees, it is certainly one of the best examples of the finest churches that can be seen throughout Greenland.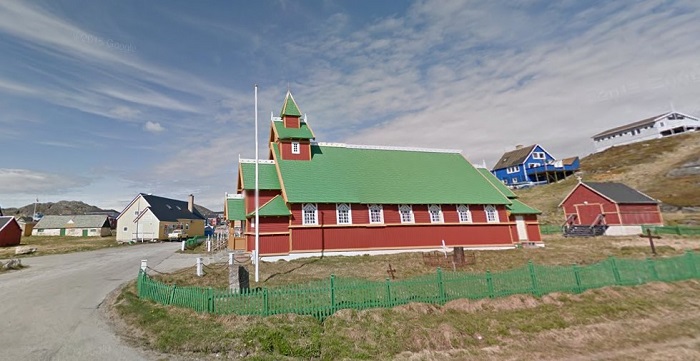 The fiery red color with the steep green roof and golden lines gives an interesting contrast to the landscape and other houses that surround the church, but one interesting feature is the addition to the church, where in 1980s it was "stretched" for some 6 meters (20 feet) so that the interior would have bigger space.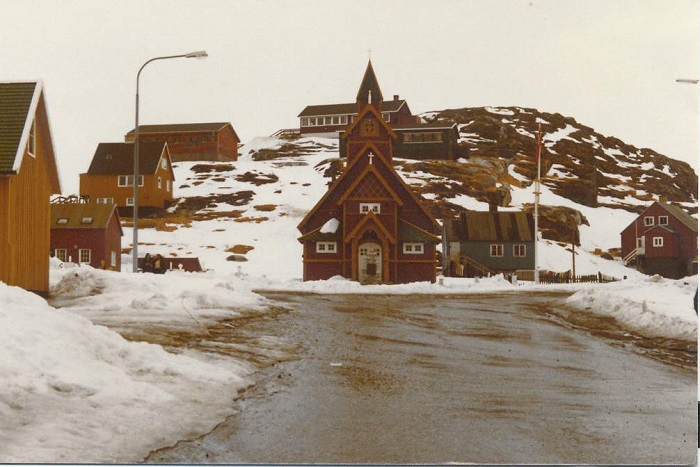 Still, the entrance of the building is with wide double door covered entrance that slowly rises in separate "towers" which finish with the bell tower.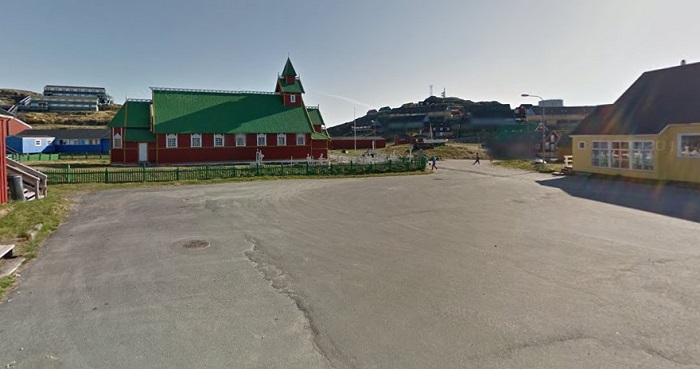 On each of its sides, there are 7 white windows, and the back of the building, where the altar is located is blending in with the rest of the building, even though it can be thought of as a separate unit. The interior of Fredenskirche is considered to be a simple one, even though the shape is quite different from the exterior.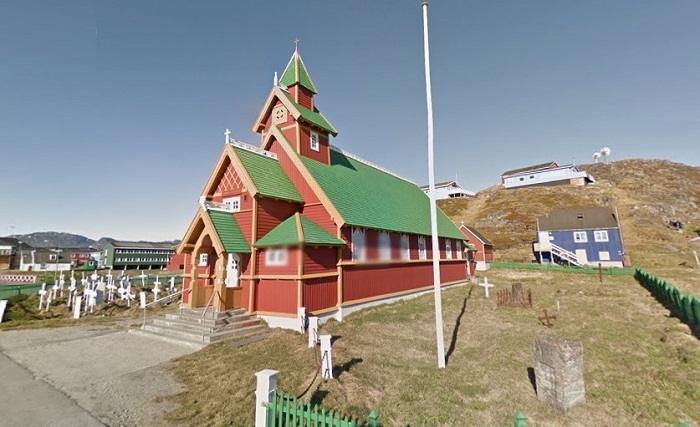 There are wooden pews on each side with four chandeliers that enlighten the path towards the altar, and the altar itself is also a simple one, with the small statue of Jesus Christ standing in the middle of it.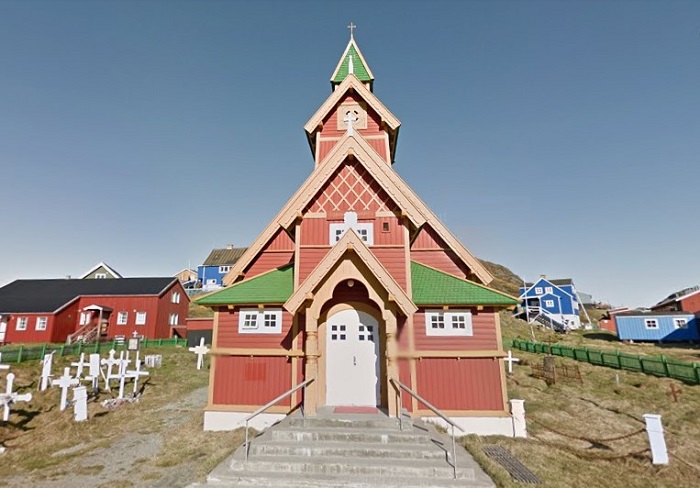 In addition, the graveyard that is right next to the church, together with the roundabout right across the main entrance are in honor of the fishermen lost at sea. All in all, Fredenskirche is definitely something that should not be missed in this small town of the largest island in the world, as it will give the background history of Paamiut, and with its largeness will captivate every single visitor.