The Reclining Liberty is a remarkable sculpture and statue that changes its locations from time to time, and it was located previously Harlem's Morningside Park, and it is also found in the Liberty State Park of Jersey City, in the northern part of the State of New Jersey, within the northeastern part of the United States of America.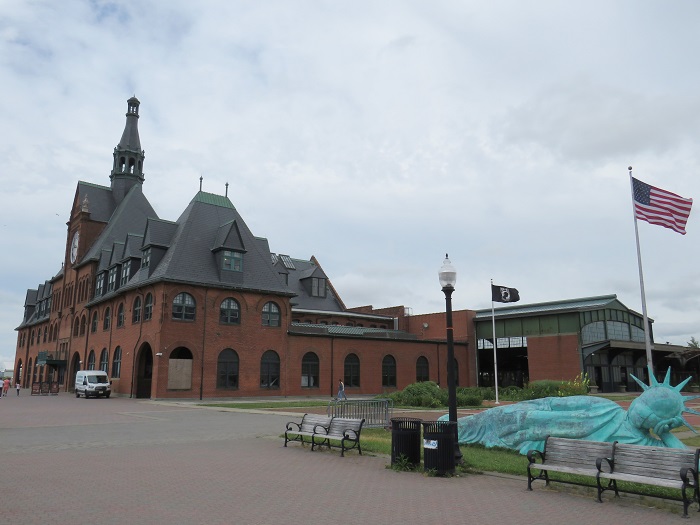 Quite fascinating is that the location is changing and the statue is moving, so from its first point at Le Petit Senegal in the State of New York, it was moved to this important place in New Jersey, and it is yet to be moved again.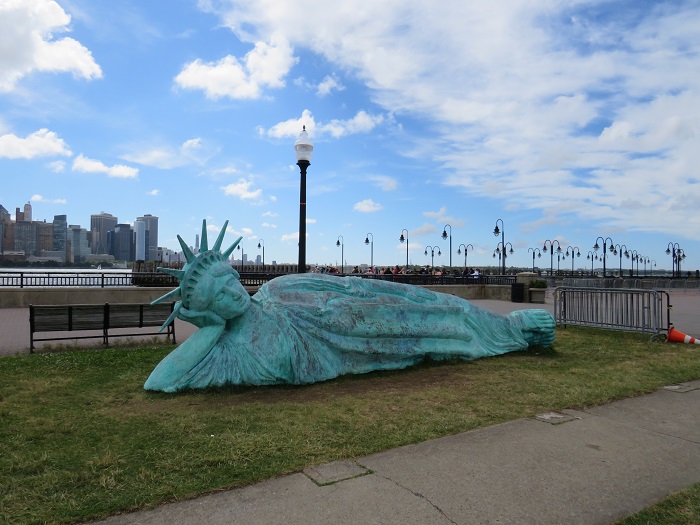 As the statue was designed by the Chinese artist Zhan Wang, it depicts the iconic American symbol of freedom, the very famous Statue of Liberty, however, in a way more relaxed, reclined position. Created in 2018, the Reclining Liberty statue is a recent addition to the small park, which is also home to the famous Statue of Liberty National Monument, but the difference comes in the materials used to construct this artistic sculpture, where the sculpture is made from polished stainless steel, which reflects the surrounding skyline and adds to its impressive appearance.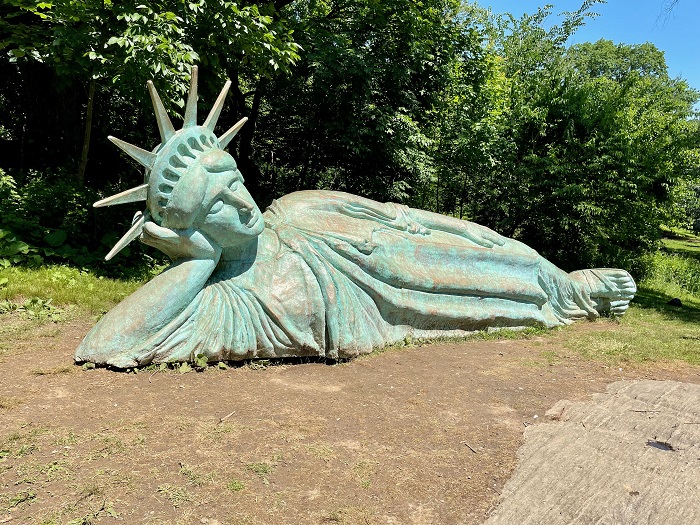 As it measures 17 m (55 ft) in length, the Reclining Liberty statue is a monumental work of art that can be seen and recognized from a distance as well, and its detailed features, including the crown and torch, are rendered in stunning detail, making it a breathtaking sight to behold. Since the statue was created as a tribute to the Statue of Liberty and the ideals it represents, such as freedom, democracy, and opportunity, the artist was inspired by the iconic pose of its counterpart and he certainly wanted to create a work of art that would pay homage to this symbol of American identity.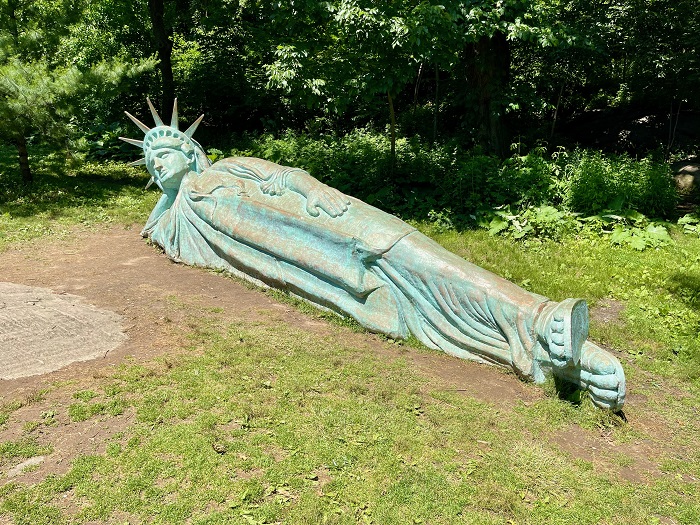 Serving as an important addition to Liberty State Park, not only as a work of art but also as a symbol of the enduring values that the original statue represents, it is thought that the Reclining Liberty also serves as a reminder of the ongoing struggle for freedom and democracy, and it underscores the importance of preserving these values for future generations.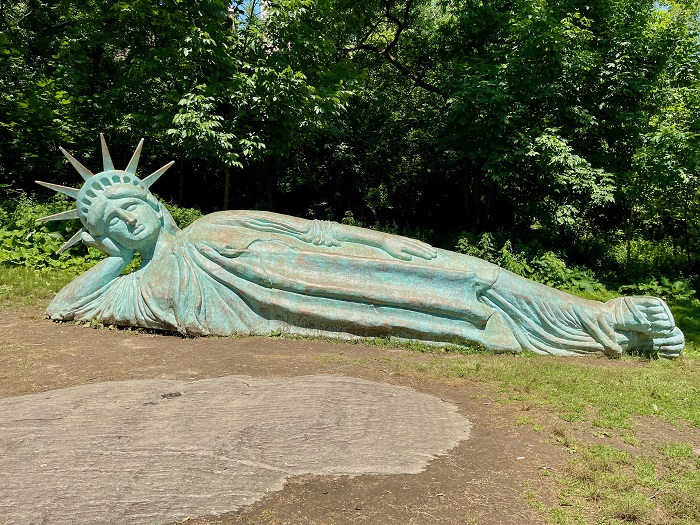 In conclusion, the Reclining Liberty statue is a stunning work of art that captures the spirit of the Statue of Liberty in a unique and captivating way, while its size, materials, and intricate details make it a remarkable addition to the world-famous state park, and its message of freedom and democracy is more important than ever in today's world.