The Royal Gorge Bridge is a prominent tourist attraction which is located in the central part of the State of Colorado, within the United States of America. Being part of the Royal Gorge Bridge & Park, the bridge crosses the Royal Gorge over the Arkansas River, and stands at 291 meters (955 feet) above the roaring river.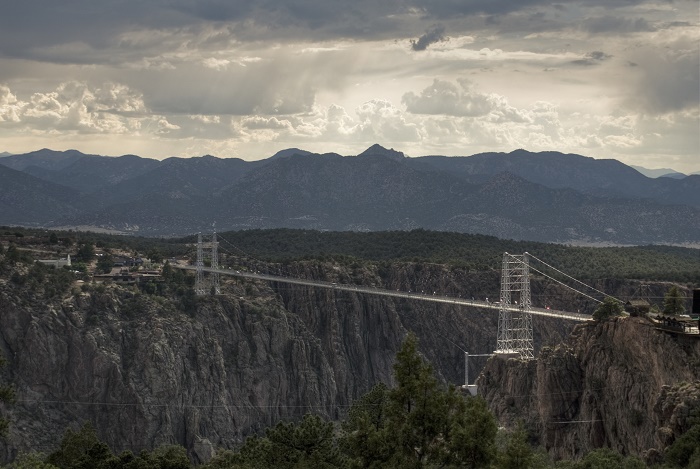 With total length of 384 meters (1,260 feet) the bridge was built in 1929 as a tourist attraction, instead of a transportation route. The designer, George E. Cole, certainly wanted to create something for which Colorado will be well recognized around the world, and even today the Royal Gorge Bridge is considered to be one of the world's highest suspension bridges.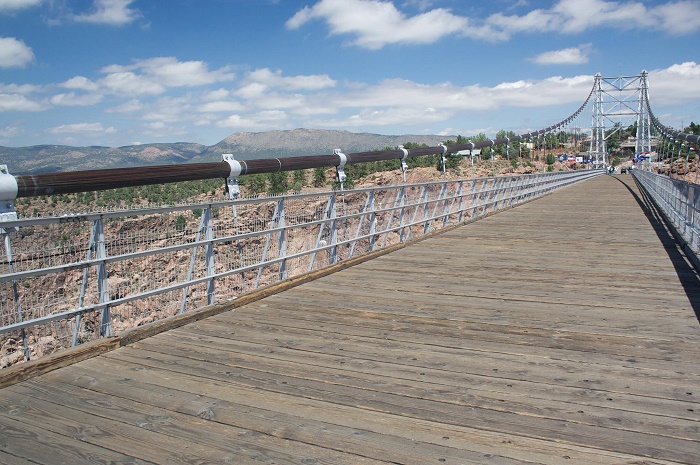 Throughout the years, the area saw significant changes, as it was the case in 1931 with the addition of the Incline Railway, which is a funicular that was added beside the bridge. With the Incline, the visitors are able to see the bridge from a very different perspective.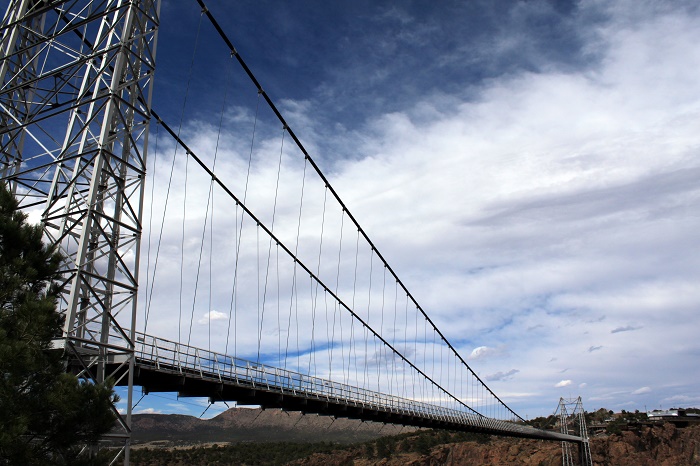 In 1969, new addition came to keep company to the bridge, this time the aerial tram which allows visitors to experience the grandeur of the red rocks that squeeze the Arkansas Rover. With time, the bridge required renovation, which came at first in 1980s, however, in June 2013, there was a wildfire which destroyed most of the buildings, the aerial tram, the Incline and even the bridge had some damage.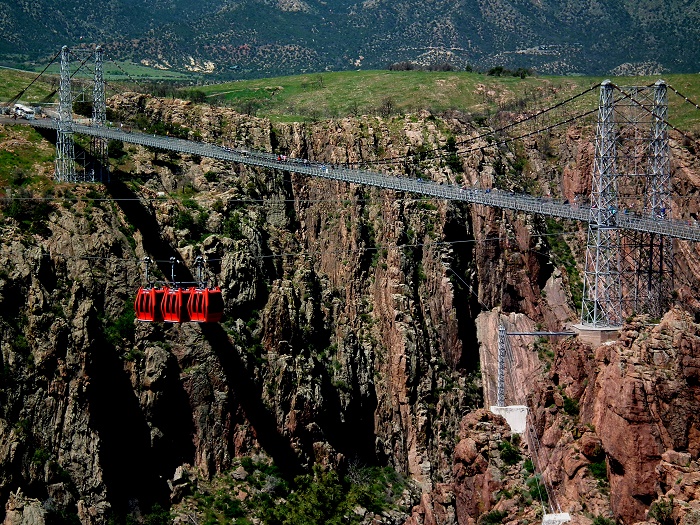 Fortunately, the bridge and even the park was rebuilt and reopened in August 2014, with the grand reopening in May 2015. Then the Royal Gorge Bridge which is an incredible engineering marvel that got more "companions" such as the cloudscraper zip line, the royal rush skycoaster and similar attractions.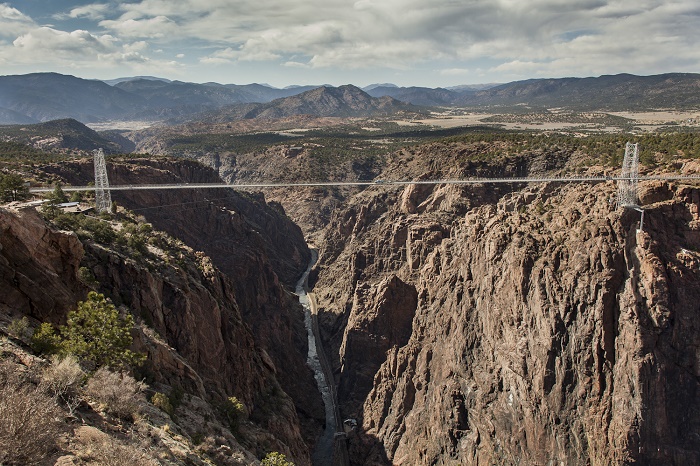 All in all, the bridge is a definite architectural marvel since its long history has seen plenty of visitors, destruction, renovation, with hope that it will stay as it is for a longer time.