Barclays Center is an indoor arena which is used for multiple events, and it is located in the heart of New York City's Borough of Brooklyn, in the State of New York, within the United States of America. Being part of a future business and residential complex, the arena itself is as futuristic-looking as it can be, which was conceived at first like an idea by the Canadian-born American architect, Frank Gehry.
As a matter in fact, he had an idea to construct a park over the arena which would be open only to the residents of the complex, while it will be surrounded by a running track which could be turned into an ice skating rink, while offering panoramic views of New York's famous Manhattan.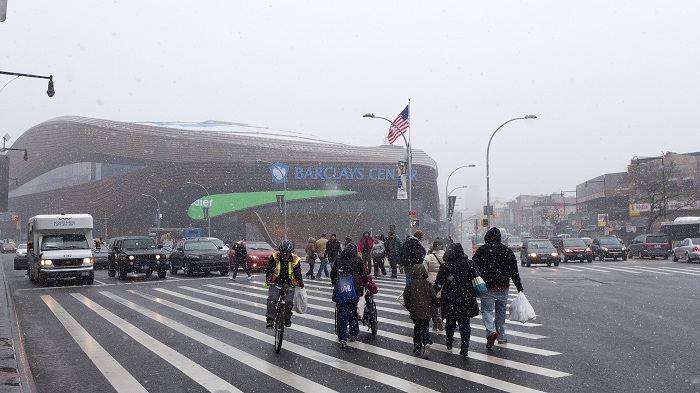 Due to the enormous costs of constructing a project like this one, a redesign was carried out several times, with the architect firm, SHoP Architects and Ellerbe Becket, finally designing the Barclays Center as we see it today.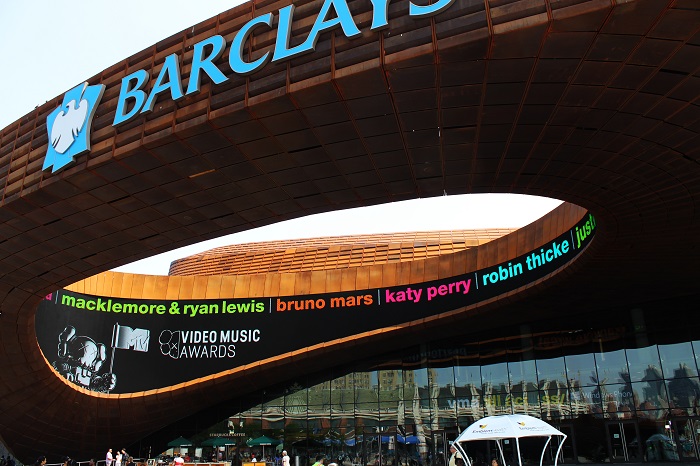 The exterior façade of the arena is quite futuristic, with three articulated bands that have a glass curtain wall which looks like it is covered by a latticework that is comprised of 12,000 pre-weathered steel panels that were engineered and constructed by ASI Limited/SHoP Construction.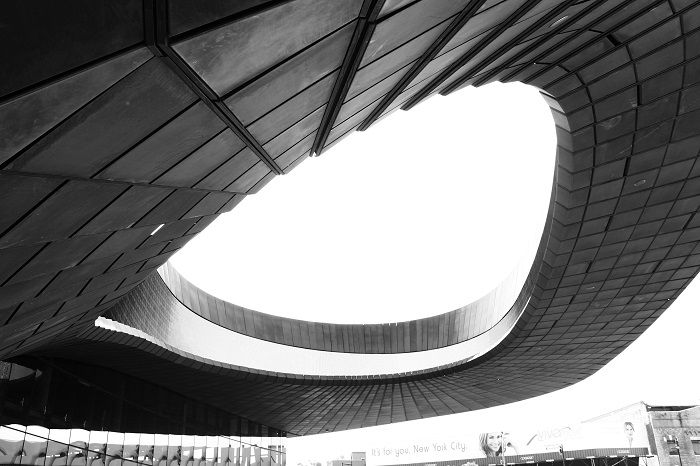 The main reason for their use is because of the similarity they have with the brownstone that was used for constructing Brooklyn's buildings, that were at one time very popular in the borough. Still, in addition to the exterior, there is a very large 36 meters by 17 meters (117 feet by 56 feet) oculus that uncovers a wide section of the plaza right in front of the big arena.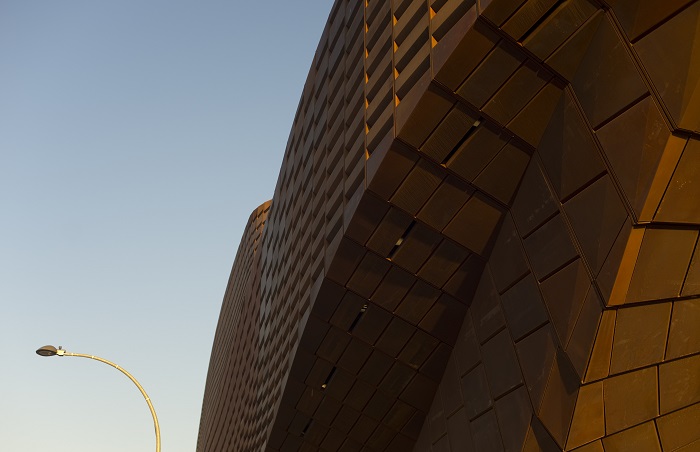 The project began being constructed in March 2010, and Barclays Center officially opened on 21 September 2012. With a capacity of accommodating almost 18,000 spectators, the arena immediately was used as a symbol for the Brooklyn Nets basketball team, in addition to the urban landscape of the borough.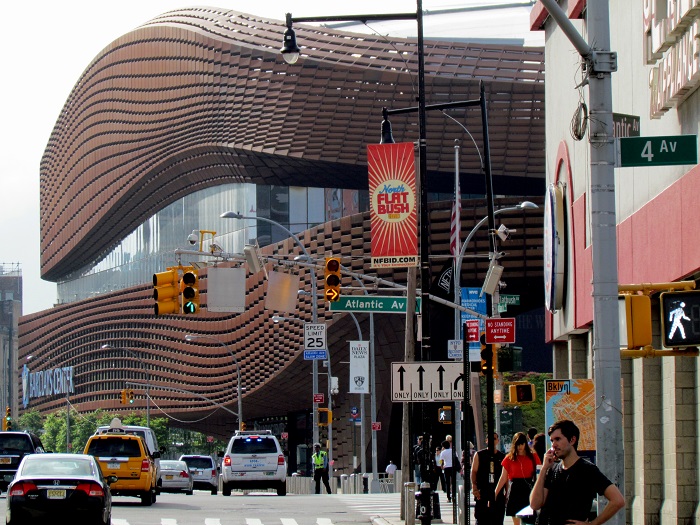 Considered to be always a top-selling venue in the United States, the center is also the home of the New York Islanders hockey team, however, since it is a multi-purpose arena, it hosted concerts by artists like the Rolling Stones, Jay-Z, Barbra Streisand, Beyoncé, Rihanna, Madonna, Bruce Springsteen and Paul McCartney.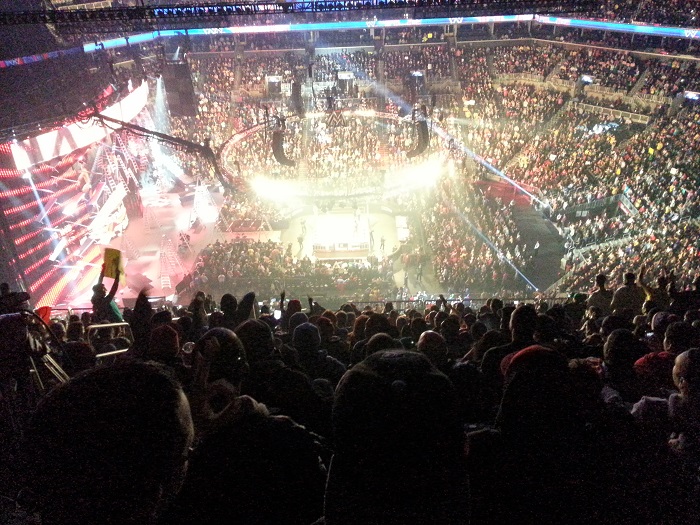 As they had very successful events, that is why Barclays Center is definitely considered as one of the most popular arenas in the world, and even the visitors are always hypnotized by the sheer beauty it emits with its modern and very innovative design.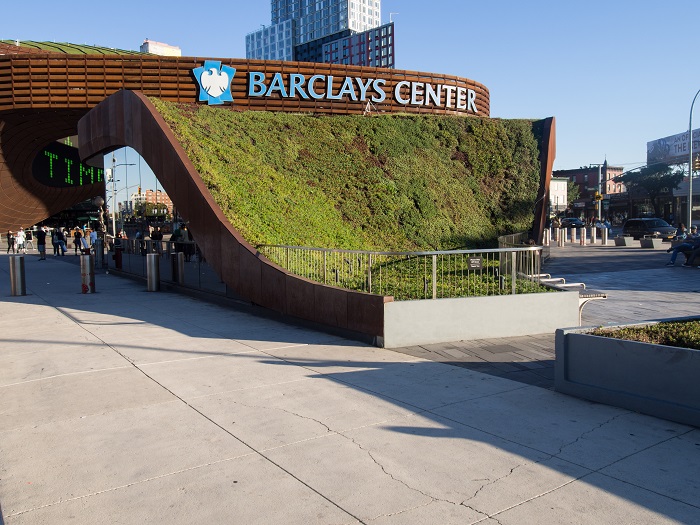 All in all, an unique masterpiece that was conceived by one, but finished with the vision of other architects, a place that is called home by the Brooklyn sports teams which are always sharing their rises and fall with their supporters.