Dallas City Hall is the official seat of the municipal government of the city of Dallas, in the northeastern part of the State of Texas, within the United States of America.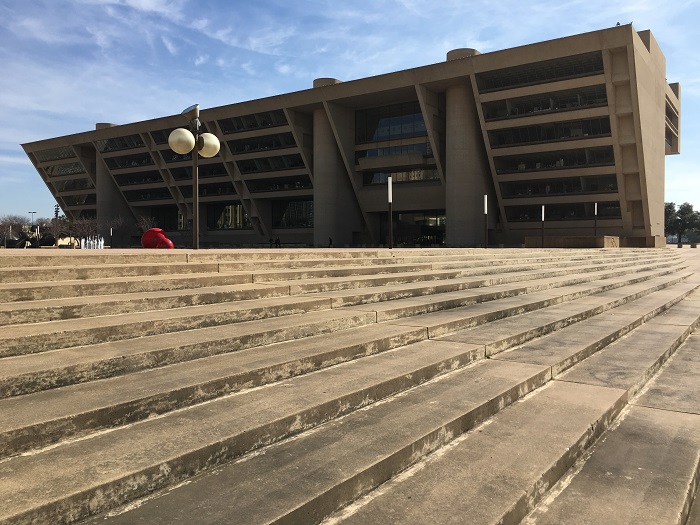 Located more precisely in the Government District of the Downtown area of Dallas, the current modernist building was finished in 1978 in accordance to the designs of the Chinese-American architect I. M. Pei and Theodore Musho. With its 7 floors, there was a lot of thought put into the design and construction of the building, where the official start was marked on 26 June 1972 under the supervision of the main contractor Robert E. McKee.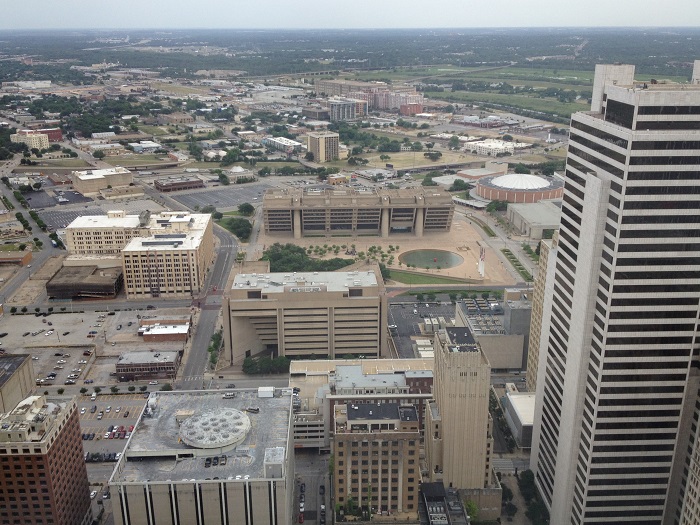 The building is envisioned as an inverted pyramid due to the space requirements of the local government, as less office space was needed with extra public one which would be available for the regular people to walk around.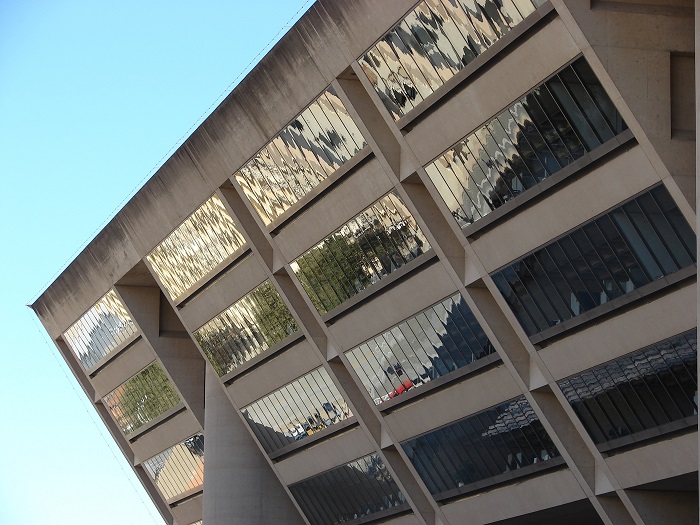 Still, the inclined façade creates perfect protection from the strong Texas sun and sometimes tough weather conditions that can occur in Dallas, where the underground footprint of the building is somewhat wider to the one we see on the top.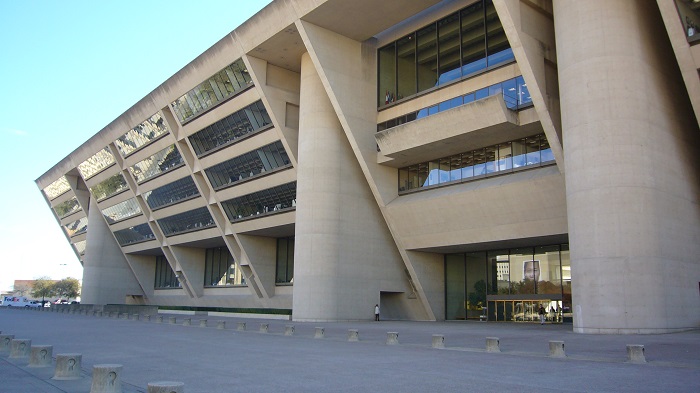 As the building appeared to be uneven that can tilt at some given time, something what was giving a bit of a scare to the then Mayor Jonsson, the design was altered a bit with the addition to the 3 cylindrical pillars incorporated in the building which were previously intended to be stairs.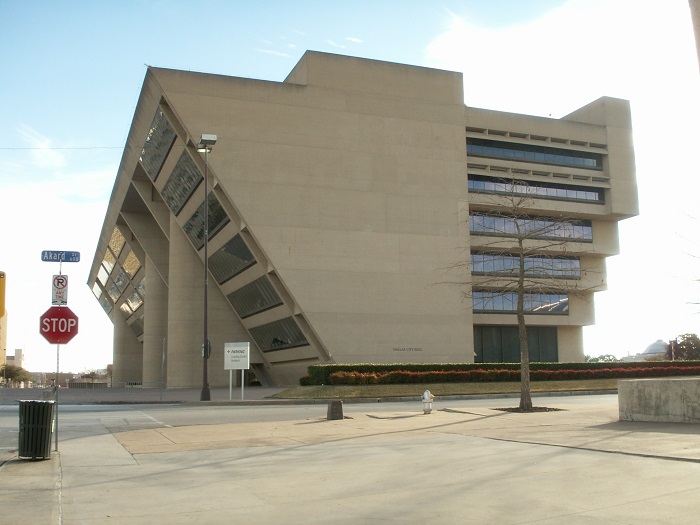 These pillars were intended to provide visual support, and not bearing any load, which would give the assurance to the people that the building will be standing in its place for a very long time.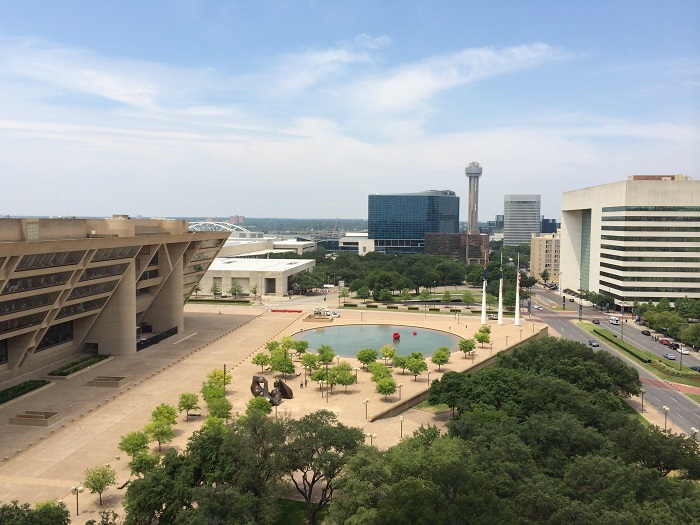 Entirely constructed with buff-colored concrete, this futuristic, yet modern architectural object is quite inviting to the pedestrians who are eager to see something different from Dallas' skyline accompanied by the square, statues and other facilities built for the citizens of the city.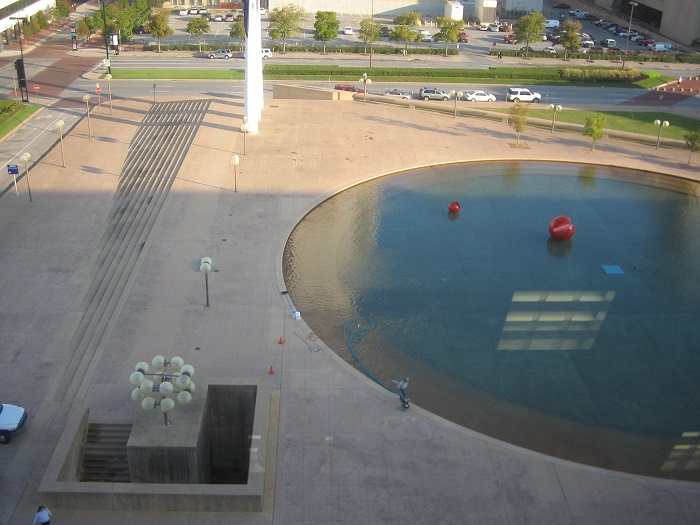 All in all, Dallas City Hall is a definite must see structure whenever in the area, and as it was was used as a scene in some Hollywood movies, the building shall continue to build audience that will imagine it as a transformer that would capture everyone around it.