Salvation Mountain is an interesting artistic feature that covers a small hill in the California Desert, in the vicinity of the Slab City, which is part of the Imperial County of the State of California, within the United States of America.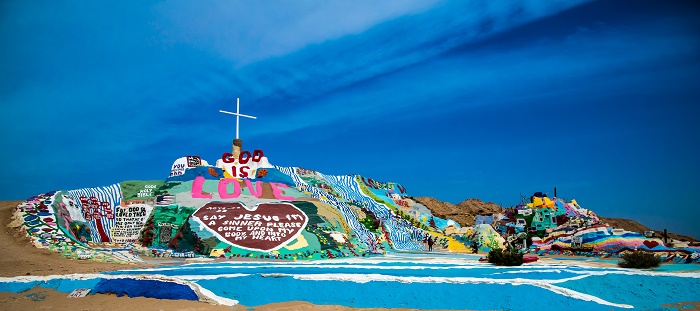 As it is created by a man, in the beginning it was imagined to be a simple small monument made of dirt and painted cement, however, it grew to be a hill which would become something impressive that should not be missed by the visitors who are passing by. As a matter in fact, the artistic masterpiece is the second creation by the local resident Leonard Knight, where he began the first one in 1984, and due to instability it collapsed.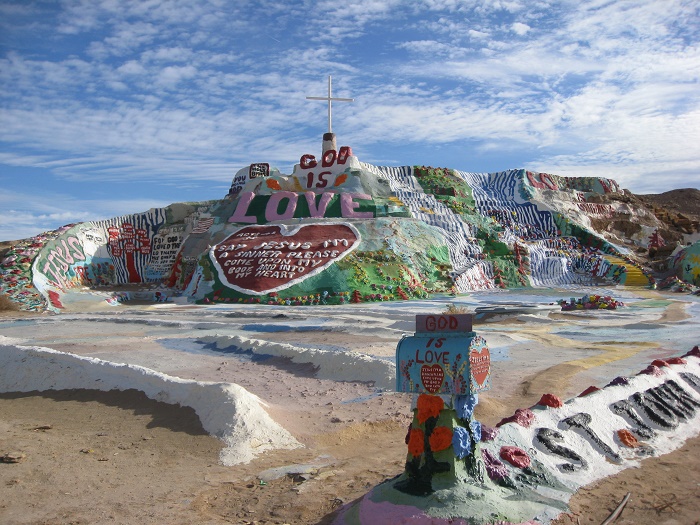 That did not discourage Knight, and he soon began with the creation we see nowadays. Entirely made from adobe, straw and thousands of gallons of lead-free paint, Salvation Mountain has plenty of murals and areas painted with Christian sayings and Bible verses, though its philosophy was built around the Sinner's Prayer. With all of the applied paint, the site is somewhat protected from the wind and the rain, which will not erode for certain.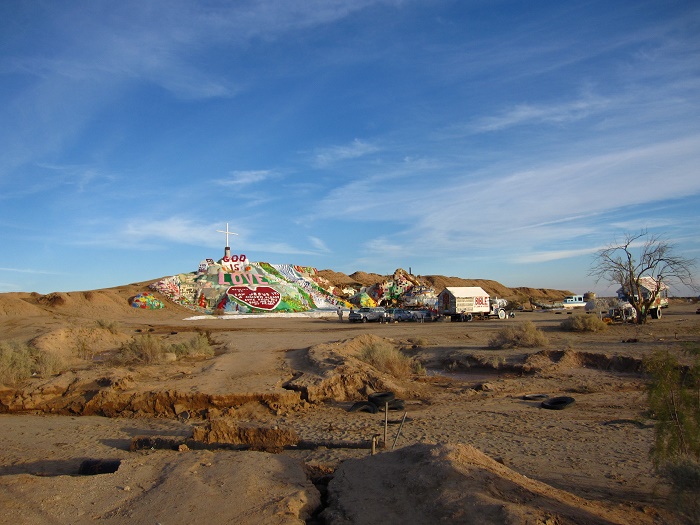 With more paint, the coat becomes thicker, thus stronger and much better. With the continued development of the interesting site, Leonard Knight created a Hogan, which according to the local Navajo Native Americans, is a dome-like structure made of adobe and straw that insulates from heat. Even though this was perfectly built, Knight never lived within the structure.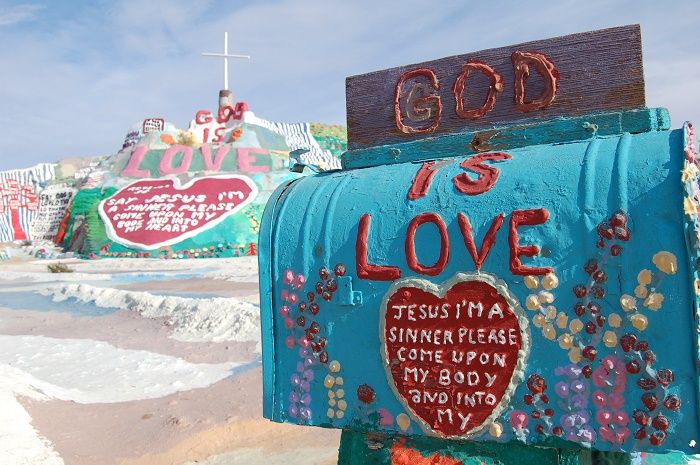 There is also the Museum, which is modeled after a hot air balloon located in the mountain and contains several small items given to him by friends and visitors. This semi dome structure is intended to be seen by everyone below it, and there is "GOD IS LOVE" in bright red on a white fabric.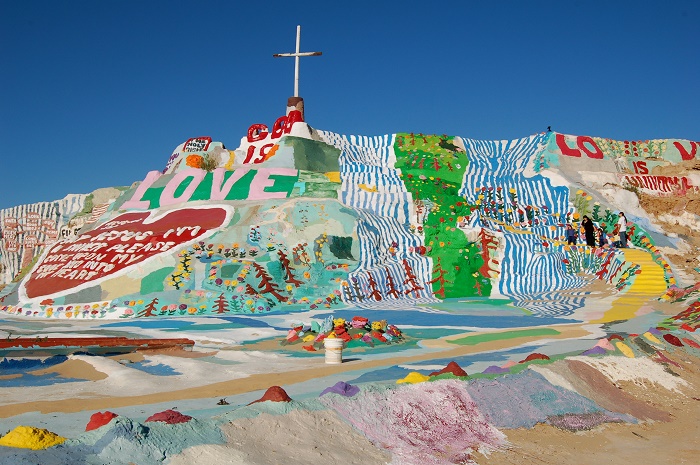 The area is supported by "trees" that Knight have constructed from old tires, wood scavenged from the surrounding desert, and adobe. Being this very colorful, impressive work, even the Folk Art Society of America in 2000 declared it as a "folk art site worthy of preservation and protection".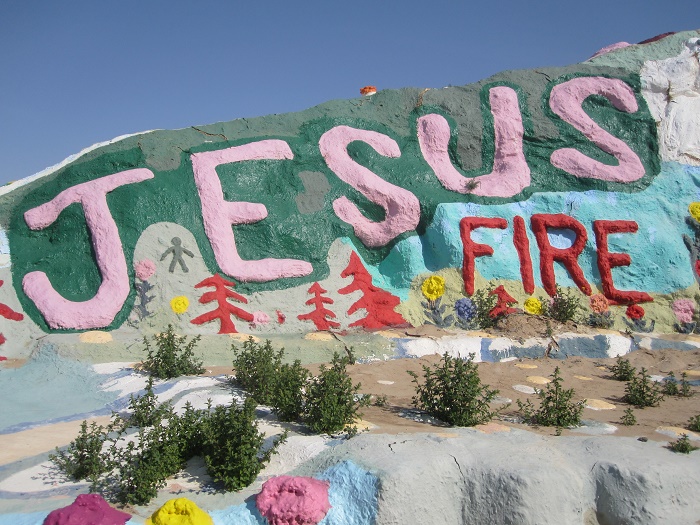 The future of the Salvation Mountain is somewhat uncertain due to the requirement of the constant maintenance work, nevertheless, with the establishment of the Salvation Mountain, Inc., the project to save and preserve the site for future generations is successfully doing its purpose, and nowadays there are even more people who flock here in order to donate if not to support somehow Knight's creation.