The Capilano Suspension Bridge is a long suspension bridge offering amazing vistas of the Capilano River, in the District of North Vancouver, which is part of the westernmost province of Canada, British Columbia.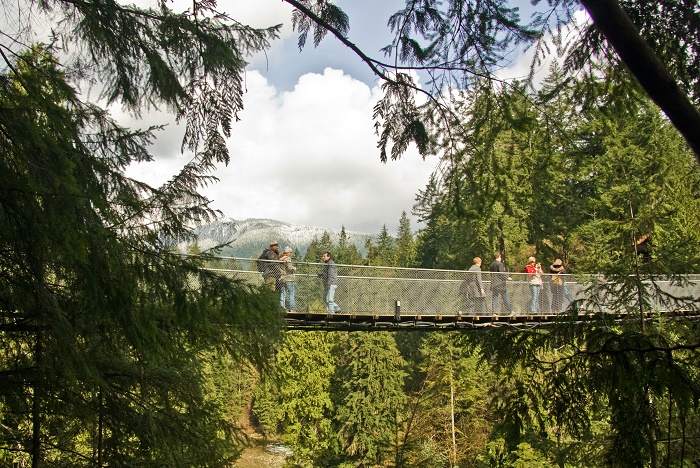 Originally built in 1889 by the Scottish civil engineer and park commissioner for Vancouver, George Grant Mackay, it was constructed from hemp ropes with a deck of cedar planks, which due to the poor material it was replaced in 1903 with a wire cable bridge. Considered to be one of the most iconic sites of Vancouver, this 140 meters (460 feet) long bridge, has a height of 70 meters (230 feet) above the river that flows under it.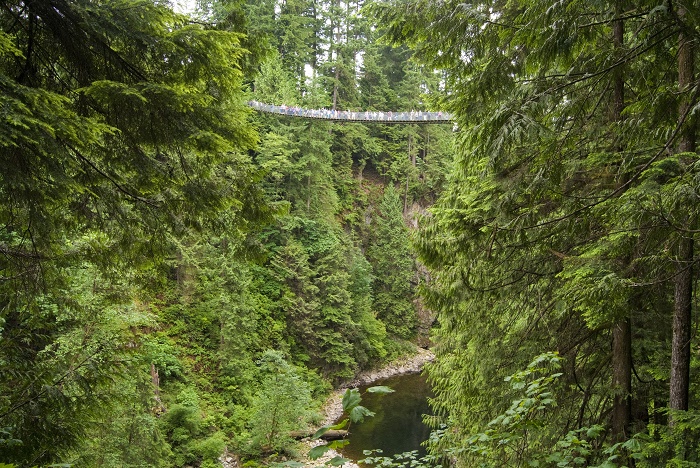 The bridge that we are able to see today, was completely rebuilt in 1956, and since then the influx of people visiting the area has increased drastically with almost 1 million of visitors per year.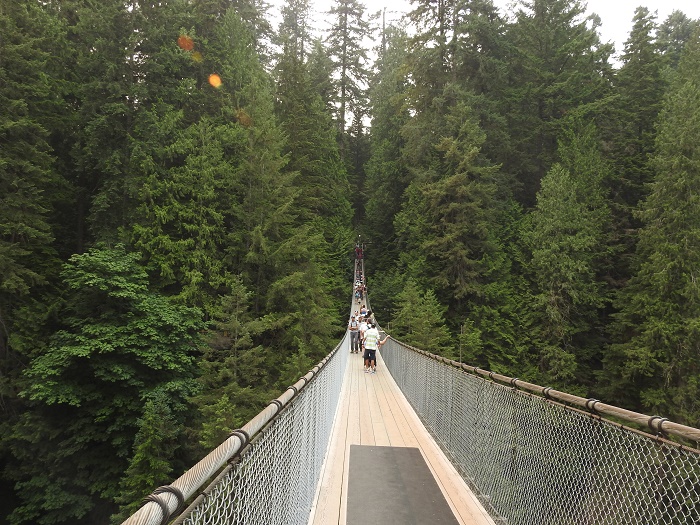 In addition to this simple-looking attraction of Canada's west, the bridge is part of the Capilano Suspension Bridge Park which offers a unique historic, cultural and natural experience via the rain forest ecotours, award-winning gardens, nature trails, North America's largest private collection of First Nations totem poles, period decor and costumes and one of the most impressive ones, the Cliff Walk.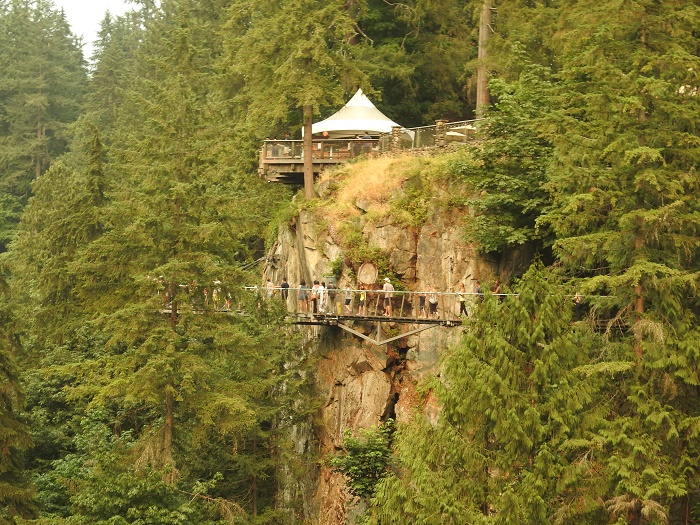 The Cliff Walk too acts like a suspension bridge, and it encompasses a narrow rock face on which is mounted track, just like the bridge. With the stupendous panoramic vistas and the granite cliff side, Capilano Suspension Bridge definitely should be named as the most striking activity in the entire Vancouver area, if not British Columbia.